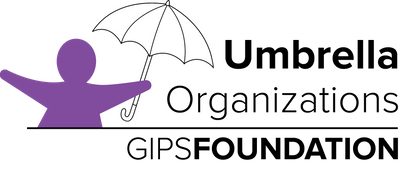 As the philanthropic partner of the Grand Island Public Schools, the GIPS Foundation offers financial and governance infrastructure to the many clubs and booster organizations that are affiliated with our schools. The member organizations are able to use the Foundation's status as a non-profit organization to raise funds and distribute them for the benefit of GIPS students. The Foundation takes care of the accounting, receipting and reporting, so that these volunteer organizations can focus on investing in students. 
Umbrella Organizations:
Academic Hall of Fame
Lisa Albers | 1albers@gmail.com
---
Athletic Booster Club
The Grand Island Senior High Islander Athletic Booster Club is a committee interested in Grand Island Senior High School Athletics with the following purposes:
To provide support, cooperation, and inspiration to help build the athletic programs at Grand Island Public Schools.
To provide financial support toward the purchase of needed equipment, supplies and sponsorship not otherwise available.
To develop a strong link and good communication between club members, the Grand Island Education Foundation and Grand Island Senior High School.
To bring together those persons interested in Grand Island Senior High athletic programs.
more information...
President:  Jeff Hofeldt | jhofeldt@gips.org
Treasurer:  John Holling | jholling@grandislandpt.com
HHD:  John Wemhoff | johnwemhoff@yahoo.com
HHD:  Cindy Wemhoff | cindywemhoff@gmail.com
Activities Director:  Cindy Wells | cwells@gips.org
---
Athletic Hall of Fame
Grand Island Senior High is excited to announce the formation of an Athletic Hall of Fame. The first class of athletes, coaches, teams and contributors was inducted on January 26, 2018, at an Islander basketball game.
"We're excited about honoring the rich tradition of the best athletes, male and female, at Grand Island Senior High. We have generations of championship teams and individual athletes who've reached the pinnacle of their sport. Great coaches and contributors have helped these student-athletes through the decades and it's time to recognize them," said GISH Activities Director Cindy Wells.
Kelli Jeffries | kjeffriesGI@gmail.com
---
Band Booster Club
President:  Chantel Silva | csilva@gips.org
Treasurer:  Kristy Casarez | kcasarez15.kc@gmail.com
Secretary:  Tracy Overstreet | tracyoverstreetgi@gmail.com
Concessions Purchaser:  Enrique Alvarez | alvarezenrique55@gmail.com
---
GISH Wrestling
Joey Morrison | jbmorrison@gips.org
---
Islander Football Hall of Fame
Mission: To chronicle the history and tradition of Islander Football by recognizing outstanding players, coaches, teams and contributors.
Brian Gallagher | bgallagher@krgi.com
Greg Uhrmacher | greguhrmacher55@gmail.com
---
Islander Football Touchdown Club
The Islander Football Touchdown Club Sponsors help us with the many expenses a high school football program incurs, including allowing us to provide meals to our players after every road game for all levels.
Laura Norvell | lmnorvell@charter.net
Donna Douglass | donnadouglass@msn.com
Lori Sextro | glsextro@charter.net
---
Orchestra Booster Club
---
Outdoor Club
Jeff Westerby | jwesterby@gips.org
Paul Walkowiak | pwalkowiak@gips.org
---
Outreach Center
Holly Boeselager | hboeslager@gips.org
Anna Rodriguez | ne_arodriguez@gips.org
---
Show Choir Booster Club
President:  Cathy Brockmeier | cbrockmeier1970@gmail.com
Treasurer:  Chad Smith | chad_r_smith@charter.net
Treasurer:  Amanda Smith | asmith@gips.org
Student Accounts:  Niki Messmer | niki.messmer@hotmail.com
---
Skills USA
Brett Forsman | bforsman@gips.org
---
Theater Booster Club
President:  Sheryl Preister | sharylpriester@gmail.com
Vice President: 
Secretary:  Mike Bockoven | mike_bockoven@yahoo.com
Treasurer:  Nancy Wren | nancy@copycatprinting.com
Activities Director:  Charity LaBrie | clabrie@gips.org
---
---
Umbrella Organization:

  Fundraising Landing Page
The GIPS Foundation offers online fundraising pages to our umbrella organizations. If you have a project and need an online landing page, apply below.