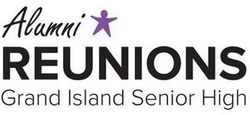 Are you planning a class reunion?
We can help get you started!
Contact us for your class list and send us information about your reunion. We will post it to our webpage.
Kari Price, Alumni Coordinator
kprice@gips.org
308-385-5525 ext 201148
---
Class of 1951
UPDATE: The 1951 Class Reunion will be Friday October 1, 2021 (70th year). Reunion will be held at the Grand Island Liederkranz. Cocktails at 6:00 pm and dinner at 7:00 pm. Direct any inquiries to Jim Marsh at (702) 946-1000. 
Class of 1956
The Class of 1956 wishes to extend an invitation to fellow classmates to join them at their monthly gathering. They meet on the 2nd Tuesday of each month at the Midtown Holiday Inn at 6:00 pm.
Decades of the 60's
The Decades of the 60's breakfast continues to be held the second Saturday of each month at Tommy's, 8:30 a.m. This is a great opportunity to reconnect over a cup of coffee and/or breakfast. We would love to have you join us!
The Decades of the 60's annual potluck picnic will be September 19, 12 noon, Hall Country Park. Paper products and silverware will be provided. Bring food for the potluck and your own drinks. Hope to see any alumni, and their spouses, there.
Class of 1960
UPDATE: The gathering of Class of 1960 on the 1st Wednesday of each month at TOMMY'S Restaurant has be cancelled until further notice.
UPDATE: The Class of 1960 Reunion Cancelled
With regret, the Class of 1960 has cancelled their reunion planned for September until further notice. Stay well and we will meet again! Rogene Bainbridge, (308) 384-6904.
Class of 1961
Class reunion will be held on October 22-24, 2021 with an informal meeting on Friday evening, dinner at the Saddle Club on Saturday and a brunch on Sunday morning. Please contact Sandy Sevy at (308) 383-3818 for more information.
Class of 1965
UPDATE: Class of 1965 Reunion Postponed
The Class of 1965's 55th Reunion has been called off until further notice. For more information email Loretta Catlett at cruzinmom@hotmail.com.
Class of 1966
The class of '66 meets for lunch the third Wednesday of each month at the Platt Duetsche, 12 noon. Please join us!
UPDATE: The class of '66 will celebrate their 55th year on September 17 - 19, 2021. Friday evening activities include a tailgating party at the Platt Duetsch beginning at 5pm. Food will be served along with an open bar. Activities at GISH's Memorial Stadium begin at 5pm also. The GISH Hall of Fame induction will be held during the game and will include Oscar Bredthauer, class of '64. Admission is $5.
Saturday the class of '66 will meet at Riverside Country Club for a banquet. Social hour and buffet starting at 6pm. Cost is $26/person. Dress is casual and a cash bar will be available. Please send checks to Marlene Michael Johnson, 4151 Guenther Rd, Grand Island NE 68803 or Suzie Rayno Griffin, 2617 S August St, Grand Island NE 68801 to reserve your spot.
Sunday, the annual decades of the 60's picnic will be held at Hall County Park at 12:00 pm. Paper products will be provided, but we need attendees to bring food.
Class of 1970
UPDATE: The GISH Class of 1970 Reunion Committee had a meeting of the minds and we have decided to postpone our 50th High School Reunion until next year 2022. We want everyone to be able to come and enjoy themselves and be able to interact with their classmates. We want the most members of the Class of 1970 to attend as possible and we just don't think that will happen this year. The Reunion Committee will get together early in 2022 and make any decisions then. Please share this with as many of our classmates as you can. I will also email each of our classmates that we have a current email for. Those of you that haven't contacted us with your current information, please do so now. DO NOT just post it on facebook, email your Name, Maiden Name, Mailing Address, Phone# to gish1970r@gmail.com - Craig Paro.
Class of 1990
UPDATE: Class 1990 Reunion Postponed
The 30th Class Reunion for the Class of 1990 has been postponed until 2021. Join the facebook group at GISH Class of 1990, 30 year reunion for updates and to connect with classmates.