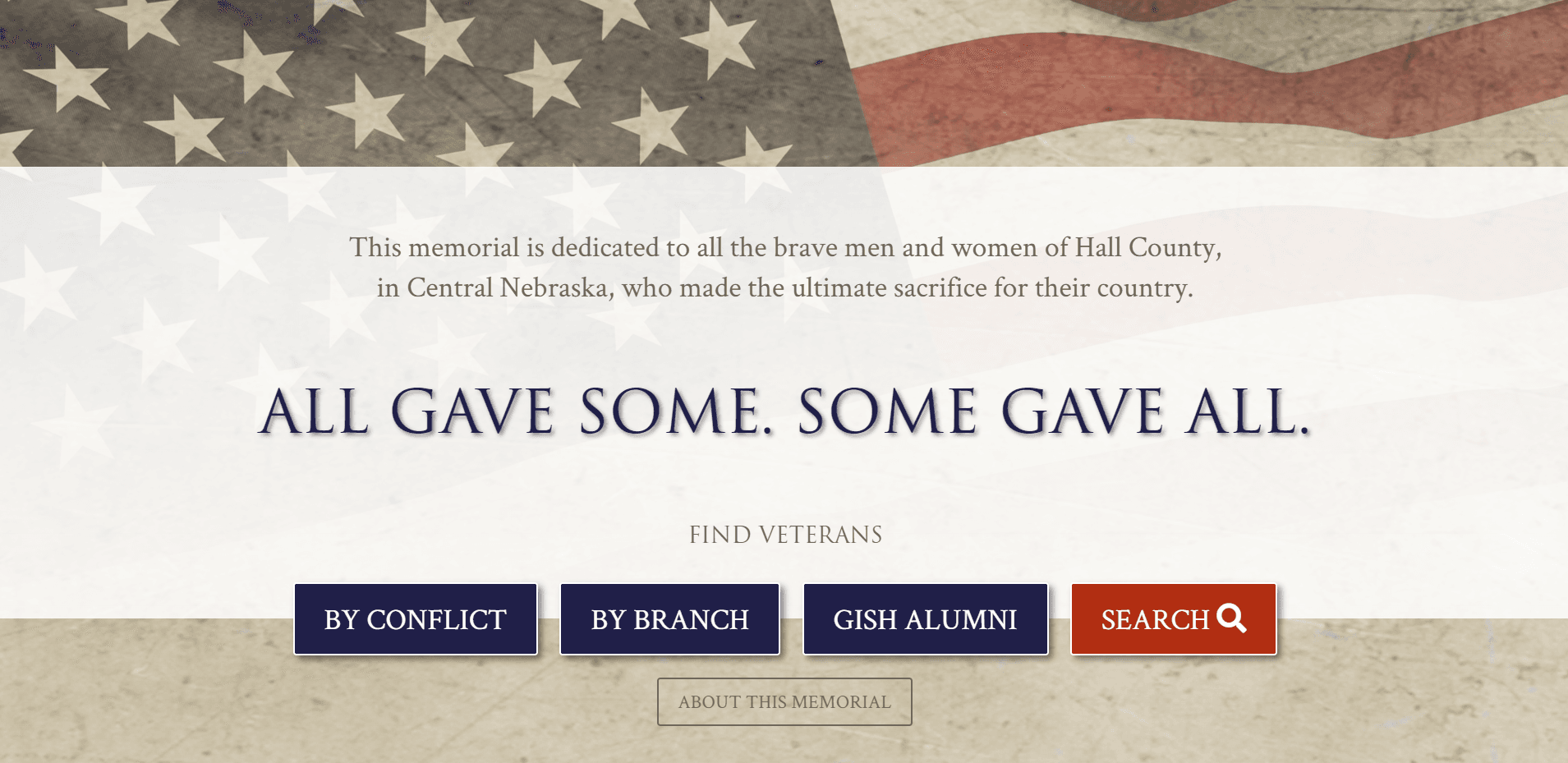 Veterans Memorial Wall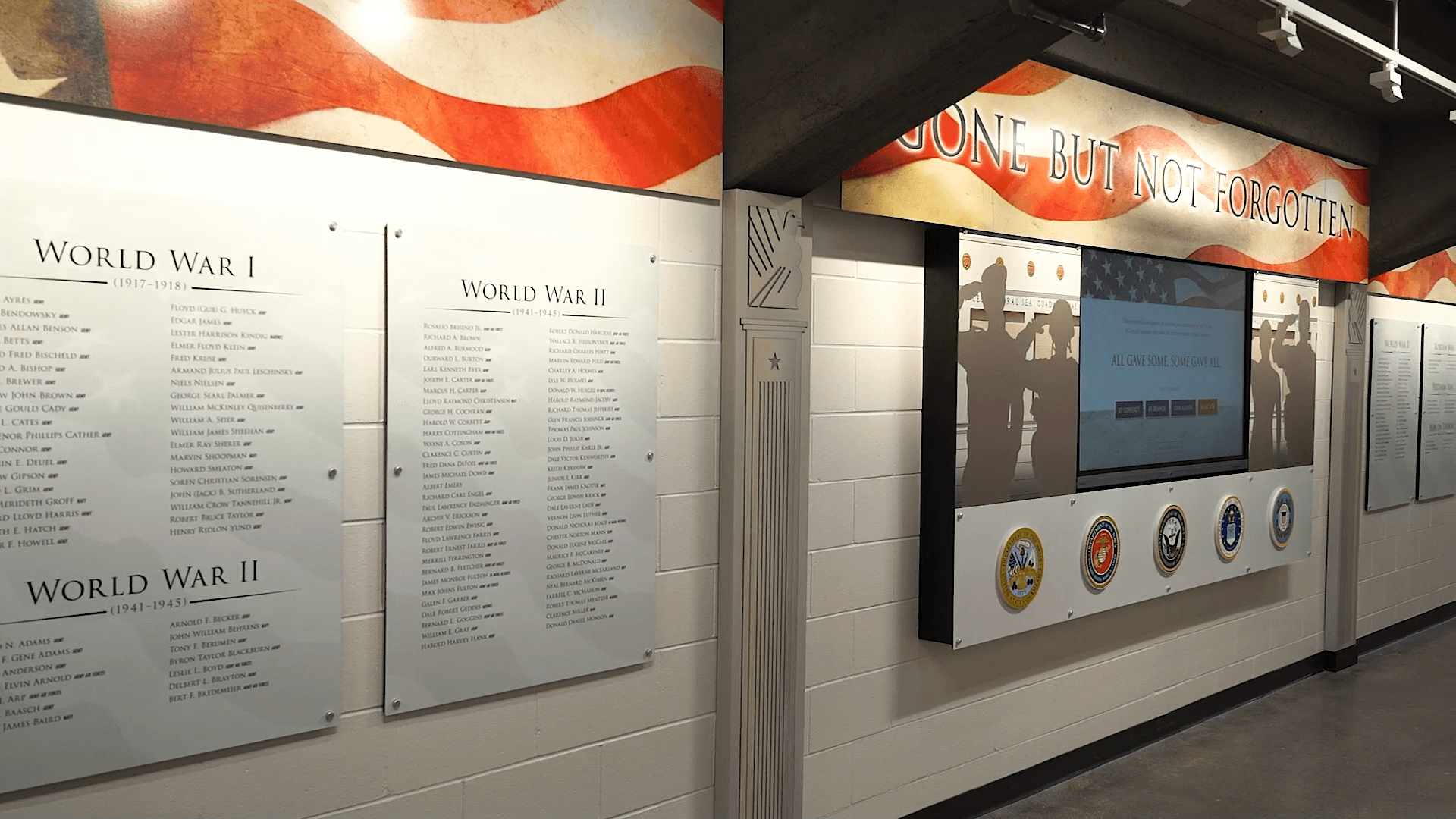 The Hall County Veterans Memorial Wall is located inside East Memorial Stadium. The memorial was created during the Memorial Stadium renovations. The interactive display features service information, awards and stories of our fallen veterans. 
To schedule a viewing of the Memorial Wall contact the GIPS Foundation at 308-385-5525 and ask for Kari Hooker-Leep.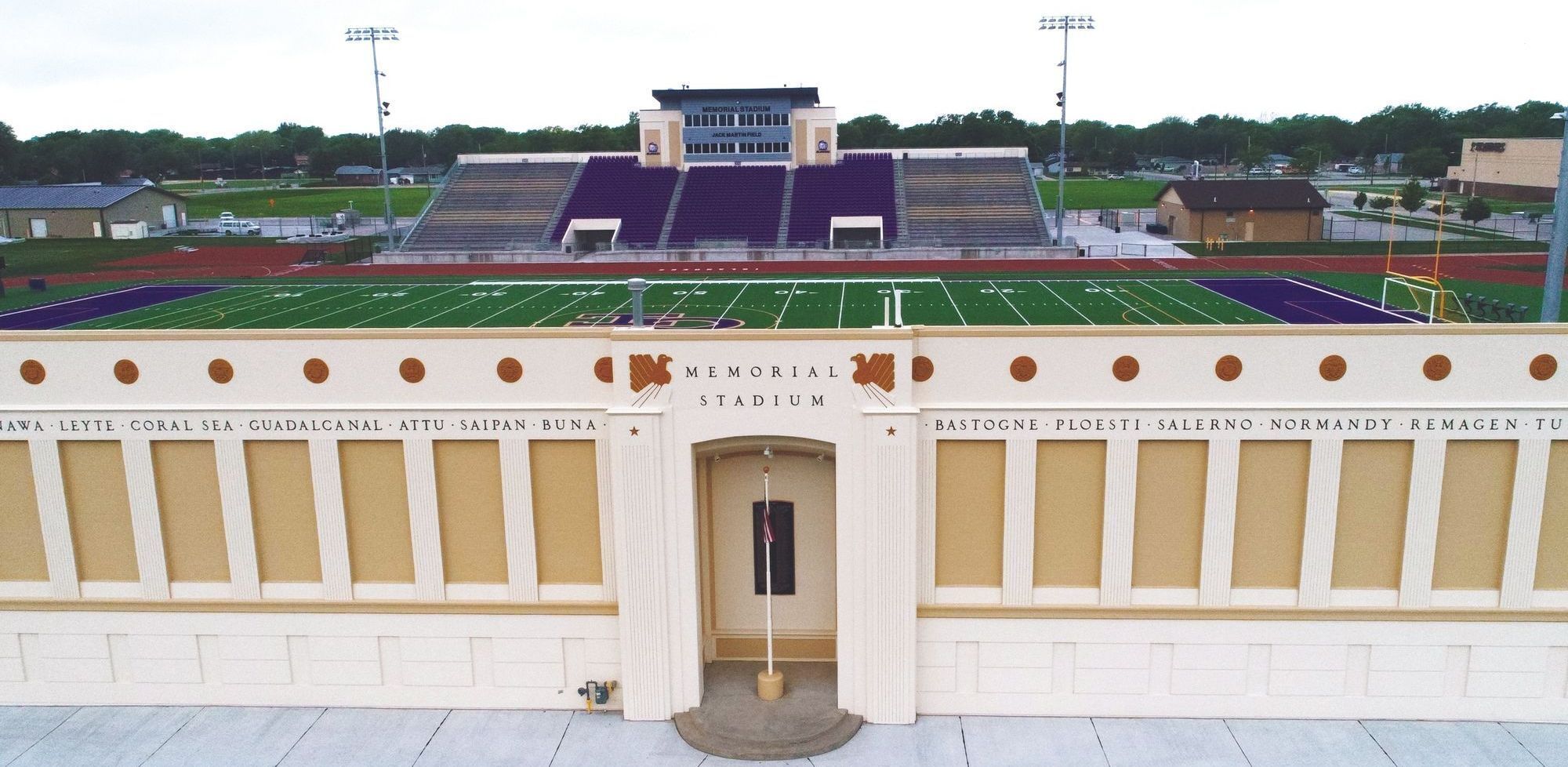 1943 
Memorial Stadium was envisioned.
1947 
The dream of Memorial Stadium became a reality. The stadium is dedicated to the soldiers of Hall County who paid the ultimate price. The Stadium was completed and dedicated on September 16th, 1947. During the dedication the Principal Speaker, Chief Justice of the Supreme Court of Nebraska, Robert Simmons, described the stadium as a "living memorial". The façade of Memorial Stadium honors our fallen heroes and the battles they fought.
2020 
Over 70 years later, the restoration of the original grandeur of Memorial Stadium begins.
2021
The renovation and preservation of the facility is completed. The refreshed façade remembers the fallen Hall County Veterans who have fought and died in the conflicts since World War II. The Memorial Wall inside the renovated stadium will list the names of fallen Hall County Veterans from World War I, World War II, Korea, Vietnam and the War on Terror. Housed inside the stadium is an interactive video kiosk that lists information on each fallen Veteran.
Visit
Today, the Hall County Veterans Memorial can be visited by scheduling a tour through the Grand Island Public Schools Foundation. Contact Kari Hooker-Leep, Executive Director, at 308-385-5525.
Information Updates
To submit information, stories and/or a photo of your Hall County fallen veteran, please complete the form below or contact our office at (308) 385-5525 and we will assist you.