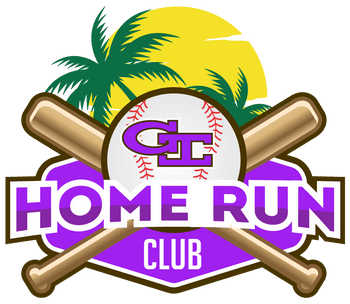 GI Home Run Club
The GI Home Run Club was created to bring together individuals interested in providing support and financial assistance for the Islander Baseball spring program. This includes supporting all players in the program that come from three high schools in Grand Island (Grand Island Senior High, Northwest High School, and Grand Island Central Catholic). We encourage all baseball fans, parents, and faculty to actively support our student-athletes by donating to our GI Home Run Club. 
This is the inaugural year for the GI Home Run Club and we believe this club will make a huge impact on our baseball program. The money raised will help pay for additional necessities that are not paid for by the district. This would include rent payments for facilities used during the off season training, Drive-Line equipment, J-Bands, and any other things of that nature. We will also use funds to help with meals on road trips and for players that may not be able to afford uniforms or equipment.  
Our goal is to use this landing page as a main way to raise the extra money needed for our program. Our hope is to not have to do any selling fundraisers. Instead we will use this avenue as well as some fundraising events to support the baseball program. Some of the events we are considering include; pickleball tournament, grocery sacking fundraisers, and we are in the works on our FIRST EVER alumni baseball game and party. 
To donate, simply complete the form below. We appreciate your support of Grand Island Baseball!
Thank you for supporting the GI Home Run Club.
Your contribution will support all of our spring baseball athletes! 
Questions?
Brandy Nelson: bnelson@gips.org
Lance Nelson: lnelson@gips.org
Kirby Wells: kwells@gips.org
GI Home Run Club - gihomerunclub@gmail.com
Yes! I/we want to help!