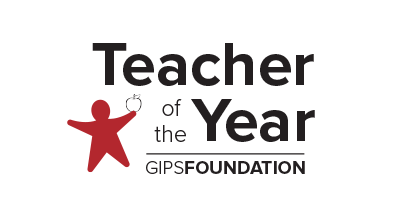 Nominations being accepted for Teacher of the Year
The Grand Island Public Schools Foundation is accepting nominations for the 2022 Teacher of the Year Awards. The program is sponsored by First National Bank. The deadline for 2022 school year nominations is May 20, 2022.

"In a world that has been turned upside down these past two years, the GIPS teachers and staff have persevered and held true to their core values which is to nurture, educate and give each child a safe space to grow and learn. They have demonstrated Grand Island Tenacity or GRIT in such a graceful manner. This program gives us the mechanism to reach out to the community and help them recognize these educators. Anyone can nominate a GIPS Staff Member. All nominations are shared with those who were nominated," said Traci Skalberg, Executive Director.
Nominees must be current teachers, principals, administrators, specialists, counselors, or support staff members (secretaries, custodians, para-educators, food service etc.) in the Grand Island Public Schools.
Nomination forms are available online only. Complete and submit a google form nomination or download the pdf form and mail it to GIPS Foundation, 123 South Webb Road, Box 4904, Grand Island, NE 68802.
2020 Teacher of the Year Winners
Congratulations to all of the 2020 nominees!
The deadline to submit nominations is May 20, 2022
Nominations include the following information:
Teacher, Principal, or Staff Member's name
Subject/grade taught, or job duty
Name of school where teacher, staff member, or principal is employed
Name, address, phone number and e-mail address of person submitting nomination
An explanation of why the teacher, principal, or staff member is your Extraordinary Hero
---
Past Winners
2020
Sandra Meyer
Stolley Park Elementary School
Kathryn Zeller
Westridge Middle School
Brett Forsman
Career Pathways Adams Street
Jami Barrientos
Specialist from Walnut Middle School
Jaime Wattier
Staff from Kneale Administration Building
Amy Richards
Administrator from Early Learning Center
2019
Jason Weseman
Howard Elementary School
Jessa Yager
Barr Middle School
Tracy Jakubowski
Academies of Grand Island Senior High
Tammy Nance
Specialist from Starr Elementary School
Jodi Fegley
Staff from Engleman Elementary School
Lee Wolfe
Administrator from Shoemaker Elementary School
2018
Bianca Ayala
Howard Elementary School
Lori Coble
Walnut Middle School
Jeff Vyhlidal
Senior High School
Angie Runquist
Specialist from Skills Academy at Success
Pat Tatro
Staff from Wasmer Elementary School
Selena Wardyn
Administrator from Walnut Middle School
2017
Becky Waind
Stolley Park Elementary School
Ellie Petersen
Westridge Middle School
Laura McQuinn
Senior High School
Patti Bennett
Specialist from Senior High School
Jasmine Rios-Alvarado
Staff from Howard Elementary School
Jeanna Randall
Administrator from Jefferson Elementary School
2016
Dennis Korgel
Gates Elementary School
Ashley Hilger
Westridge Middle School
Jeff Tomlin
Senior High School
Kim McCain
Specialist from Engleman Elementary School
Sheri Ingebretsen
Staff from Westridge Middle School
Andrew Rinaldi
Administrator from Newell Elementary School
2015
Kevin Liess
Skills Academy Dodge Elementary School
Zachary Hawkins
Westridge Middle School
Laurie Clark
Success Academy
Camie See
Specialist from Knickrehm/Wasmer Elementary School
Marta Charlton
Staff from Lincoln Elementary School
Wayne Stelk
Human Resources Director, Kneale Administration Building
2014
Deb Glover
Howard Elementary School
Chuck DeWitt
Walnut Middle School
Paula Poppe
Senior High School
Penny Brown
Specialist from Gates Elementary School
Doug Henry
Staff from Senior High School
Betty Desaire
Administrator from Wasmer Elementary School
2013
Christi Rademacher
Newell Elementary School
Kay Lyons
Walnut Middle School
Judy Lorenzen
Senior High School
Amy Hanna
Specialist from Howard/Jefferson Elementary School
Andrew Cunningham
Staff from Engleman Elementary School
Renee Hunt
Administrator from Skills Academy
2012
April Patterson
Jefferson Elementary School
Benjamin Hanson
Westridge Middle School
Joe Wells
Senior High School
Tara Retzlaff
Specialist from CNSSP
Ray Chaves
Staff from Walnut Middle School
Doug Jensen
Administrator from Senior High School
2011
Kelly Usrey
Engleman Elementary School
Katy Kurz
Barr Middle School
Karen Kropp
Senior High School
Kirk Ramsey
Specialist from Barr Middle School
Birdie Lopez
Staff from Dodge Elementary School
Cindy Wells
Administrator Senior High School
2010
Ryan Hansen
Dodge Elementary School
Karen Hastings
Westridge Middle School
Cheri Preister
Senior High School
Kris McMullen
Specialist from Senior High School
Paul Galles
Staff from Jefferson Elementary School
Maureen Oman
Administrator from Engelman Elementary School
2009
Joan Brown
Engleman Elementary School
Jerome Dubas
Walnut Middle School
Doug Whitman
Senior High School
Jan Tell
Specialist from Dodge Elementary School
Robert Briseno
Staff from Walnut Middle School
Brad Wolfe
Administrator from Newell Elementary School
2008
Janet Vavricek
Jefferson Elementary School
Rhonda Riha
Walnut Middle School
Michella Honas
Senior High School
Larry Uhing
Specialist from Senior High School
Nubia Herreno
Staff from Wasmer Elementary School
Sue Burch
Administrator from Kneale Administration
2007
Colette Sorensen
Shoemaker Elementary School
Kelley Ward
Barr Middle School
Sara Collinson
Senior High School
Sherry Jones
Specialist from Engelman/Starr Elementary School
Laurel Cohn
Staff from Barr Middle School
Kerri Nazarenus
Administrator from Kneale Administration
2006
Diane Miller
Dodge Elementary School
Jackie Bigley
Barr Middle School
Vic Nelson
Senior High School
Marcella Bogan
Specialist from TLC Indra House
Marlene Pietzyk
Staff from Howard Elementary School
2005
Patty Brown
Wasmer Elementary School
Traci Rezac
Walnut Middle School
Joe Stecher
Senior High School
Sherry Nott
Specialist from Senior High School
2004
Jim Kordik
Senior High School
Dr. Stanley Urwiller
Retired Teacher of the Year
2003
Larry Maupin
Senior High School
Orv Qualsett
Retired Teacher of the Year