Volume 6 | Number 5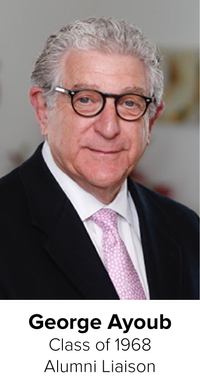 Welcome to the September, 2021, edition of Rise Grand Island, the alumni newsletter for Grand Island Senior High published every other month by the Grand Island Public Schools Foundation. Rise is where we connect with thousands of Islanders across the globe, keeping you and them informed on what's happening in Purple and Gold land, and reminiscing a little bit as well.
This is Volume 6, Number 5, as we are nearing the homestretch for year six as the official publication for alums of Islander Nation. Thanks for reading us and for your comments and support.
We really enjoy hearing from those of you who find Rise in your inbox every other month. Give us a shout, especially if you or a GISH alum you know has done something new, newsy, or newsworthy. You can reach us at alumni@gips.org.
Our At the Top lead story this issue recaps the spectacular rededication of Memorial Stadium that took place on August 22. We have art, too, and plenty of it, both photos and video.
Grand Island Public Schools Foundation Executive Director Traci Skalberg has some important details on Foundation scholarships funds, accompanied by some awesome videos of donors and students.
On the Island correspondent Jackie Ruiz catches us up on an important program for Senior High juniors and seniors that allows them to job shadow as they explore career choices.
Our Distant Mirror correspondent, Mike Monk, Class of 1967, takes us back to the social scene when that special time between elementary school and high school was called Junior High.
My I've Been Thinking column this issue is specifically for Islanders who are still on the job, especially a position or career you've just started. Oh, and the subject is retirement. To unwrap this dichotomy, you'll have to read the column.
In this issue's, (e) Mail Bag our letters to the editor, we have reprinted the entire text of Lanny Martin's remarks at the stadium ceremony. Lanny, Class of 1964 and lead donor on the project, had to shorten his speech as sprinkles fell from an ominous sky. The storm eventually held off, but we wanted you to read all that he had planned to say.
Our Class Reunion Update lets you know who is going to party and when, in case your class is on deck or maybe you just want to crash another class's soiree and see a few old friends.
As usual we'll see what songs were tapping our toes, what movies were wooing us on the big screen, what novels we were reading, and what television shows entertained us from each decade during July.
Finally, as we do every issue, we honor those Islanders who passed away the last couple months in our In Memoriam section.
We hope you find this Rise to your liking.
Remember Islanders: Keep pushing on.

George Ayoub, Class of 1968
Editor, Rise Grand Island
alumni@gips.org
---
Rededication Event Held August 22
Memorial Stadium's rededication on Sunday, August 22, had a little bit of everything: pomp, circumstance, music, speeches, videos, cheering, tours, cookies, and plenty of reminiscing. Most important, however, the day's festivities put a bow on this remarkable gift to and from the community of Grand Island, a gift appropriately named Our Grand Legacy.
Among the event's speakers was Lanny Martin, Class of 1964, whose lead gift of $11.3 million fueled a project of nearly $17 million.
While heat and humidity gave way to ominous skies and a few sprinkles, nothing could suppress the excitement or curiosity of those seeing and touring the "new" Memorial Stadium for the first time since its transformation, nor those who had worked days, weeks, and years making Our Grand Legacy happen.
Music was provided by GISH Islander Marching Band and the 1st Infantry Division Band of the US Army, Fort Riley, KS. The United Veterans Club Honor Guard gave a 21 Gun Salute, and former Grand Island Diocese Bishop and Air Force Chaplain (retired) Major General William Dendinger offered a dedication. Grand Island Mayor, Roger Steele, presented a Key to the City. In beautiful a cappella renditions, GISH alum, Sandy Van Pelt (Class of 1966), sang both the national anthem and "My Country Tis of Thee."
The remarks of Traci Skalberg, Executive Director of the GIPS Foundation, and driving force behind the Our Grand Legacy Project to restore Memorial Stadium, were read by her daughter, Cara, as a bad cold had affected Traci's voice. Skalberg reminded those in the stadium of the effort necessary by an entire, extended Grand Island community to make such an important project happen.
Also among the speakers were Class of 1983 alumni, Jane and Jeff Richardson, and 1960 alum, Jim Kahrhoff, co-chairs of the Our Grand Legacy Project.
Among the hundreds who attended the event, the Veterans Memorial Wall under the East Stadium and the new Islander football locker room drew some of the largest crowds.
Memorial Stadium Rededication
To view more videos and pictures of the Memorial Stadium Rededication, click here.
Those interested in being part of the Our Grand Legacy Project can still make donations by clicking the button below.
---
Top Rated Television Shows
from many a September 15th ago
1951

"Arthur Godfrey Talent Scouts" starring Arthur Godfrey

1961

"Wagon Train" starring Ward Bond

1971

"All in the Family" starring Carroll O'Connor

1981

"Dallas" starring Larry Hagman

1991

"60 Minutes" starring Mike Wallace

2001

"Friends" starring Jennifer Aniston
Source: Nielsen Media Research
---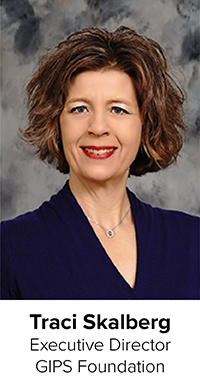 Scholarship Season
This morning as I walked out to pick up my newspaper, the air was cool, almost crisp. I could smell autumn's arrival. It is a sign that it is time to start gearing up for scholarship season. I know, I know, that is in the spring, right? Well, no. Actually, all scholarships must be built and coded into the GIPS Foundation's online system by mid-November so that students can start their application process December 1.
Last year, your GIPS Foundation awarded $503,258 in scholarships to 111 students. What a blessing it is for Grand Island Senior High Students who can fill out just one comprehensive application and be filtered into a review for each of the 172 scholarships managed by our Foundation.  
So how does it work? 
The GIPS Foundation manages all of the details. We offer a comprehensive online application for students. The application opens December 1 and closes in February. The application is usually open for about 9-10 weeks. Once the student has finished and submitted the application, it moves into the review process. Naturally, all students do not qualify for all of the scholarships. The online system has the necessary filters to capture the qualified applications into each scholarship review. 
This review process takes a small army of volunteers (usually 80-100) who are assigned to one of 23 groups to review. These volunteers score scholarship applications independently, online, in a blind process (the fields identifying the student applicants are blocked from the reviewers).  
The scores are then calculated for each scholarship to reveal a list of ranked potential winners/alternates. This review culminates in an Equity Committee meeting where volunteers assign scholarships using these ranked lists while ensuring that one student doesn't win an overwhelming majority of the scholarships. At the end of the Equity Committee meeting, the students' identities are revealed.
 At this point, the GIPS Foundation makes scholarship offers to the students and manages the acceptance process. In non-pandemic years, donors and students are invited to a scholarship reception to meet and get to know one another.  
And finally, all scholarship winners must present proof of enrollment in a college, university, or trade school to the GIPS Foundation to have their scholarship released to their school.  
So, that is the student side of the equation. But, how about the donor side? 
I often get questions about how to set up a scholarship fund that will benefit students. Here at the GIPS Foundation, we have made this process uncomplicated for the donor. As we sit down to build the fund, I will ask several questions. Is the fund a reflection of a family or business value system? Or, is the fund to recognize the legacy of a loved one? What is the essence of this loved one? What was important to him/her? We try to capture the essence of this person or goals of the donor with the scholarship fund guidelines.  
The next questions revolve around the applicant. What kind of student do you want to help? We use the statistics captured in our online scholarship system to show donors what kinds of students are successful at acquiring scholarships and perhaps, what types of students are underrepresented. 
Then we move into the mechanics of the fund. Is it the donor's desire that the fund make scholarships every year, forever? How much do you want to give in each scholarship award? When it is the donor's desire to make the fund an endowed fund that will generate a scholarship every year, we share the following investment strategy:
Endowed Funds - The GIPS Foundation generally allocates 4% of the endowed fund value to the annual scholarship award. So, if it is the donor's desire to create a scholarship that pays $1,000 each year, forever, the endowed fund value will need to be $25,000. A $500 scholarship would require a value of $12,500 for the fund.  
Not all at once: Donors may start a fund and let it grow over time. The Foundation will invest the fund, beginning at any level, and let it grow to the desired endowment level. Donors can add to their funds over time as well. Remember, all gifts to the GIPS Foundation are tax-deductible.  
The other option that the GIPS Foundation offers is called a pass-through scholarship. This is a fund that the donor gives each year for their scholarship award. The Foundation processes this award and passes it on to the college or university on behalf of the winning student. There is a nominal fee of $50 per scholarship for this service.
At the GIPS Foundation we take pride in the quality of service we provide to donors who want to share their values with future generations through a scholarship fund. We make the process uncomplicated so that YOU can enjoy the satisfaction of investing in students.
I bet you will recognize some of the legacy scholarship names and donors. You can read the guidelines for all of the scholarship funds that we manage at this link.
Here is a link to all of our 2021 Scholarships and Winners.
For more information or to get started with your own legacy scholarship fund, call or email Traci Skalberg, 308-385-5525 ext. 201170; tskalberg@gips.org.
---
Top Rated Songs
from many a September 15th ago
1941

"Green Eyes" by Jimmy Dorsey and His Orchestra

1951

"Because of You" by Tony Bennett

1961

"Michael" by The Highwaymen

1971

"Go Away Little Girl" by Donny Osmond

1981

"Endless Love" by Diana Ross/Lionel Ritchie

1991

"The Promise of a New Day" by Paula Abdul

2001

"I'm Real" by Jennifer Lopez, featuring Ja Rule

2011

"Moves Like Jagger" by Maroon 5, featuring Christina Aguilera
Source: playback.fm
---
Job Shadowing Opens Doors of Opportunity
Jacqueline Ruiz-Rodriguez, Class of 2023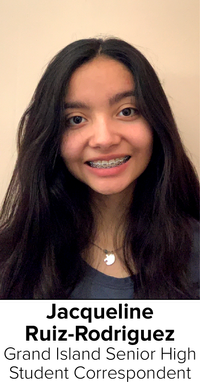 Staff at Senior High have decided it's time for a positive change in the academies. 
As students go through high school, many of them do not know what kind of career they want to pursue, especially if they've had no experience dealing with a specific career field.
Recently, counselors have opened up many opportunities for juniors in the Medical Academy and are currently working towards getting into the Technical, Engineering, Education, and Communication pathways.
"We are working on a tracking mechanism that allows us to see how many students are job shadowing within a semester," said Michala Soundy, GISH's Academy Experiences Liaison, "It will also let us track businesses that are allowing us to go visit and essentially work for them."
This is Soundy's first year at Senior High after working for the Grand Island Chamber for six years. There, she worked with students and helped them tour facilities and meet new people. She is now in charge of helping students explore their career goals.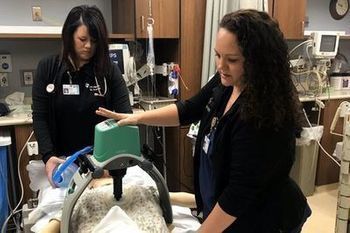 She said that job shadowing gives students a real life look into their careers and the chance to observe professionals on the job.
"I think that until you've opened up your eyes and have seen what really goes into a working profession, then you don't know what you're getting into," Soundy said.
Soundy explained that job shadowing for a few years gives students the advantage of knowing what type of procedures and policies are part of the career they are looking into. She said that it is never a bad idea to start early and see if the career matches what students are looking for.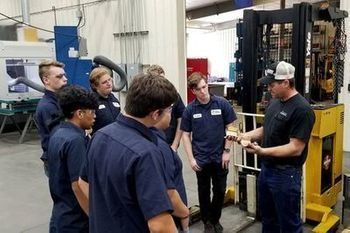 "I remember a student last year who wanted to explore the FBI. We weren't able to send her there because of confidentiality reasons, but we were able to set up a zoom call and let her interview an agent. We try to go above and beyond for all of our students and work our hardest to get placements for the area of interest a student wants to explore," Stoltenberg said.
Denna Fishell, a junior, said that she believes job shadowing provides students with good experiences and would help students see what careers they like or dislike.
"I don't know what career I want to be in yet and I haven't started the job shadowing process, but I think it's a good way to see what I would want to do in the future," she said.
Another student, Rachel Stover, said that job shadowing was not for her, but she recommends it for students who want more training and experience.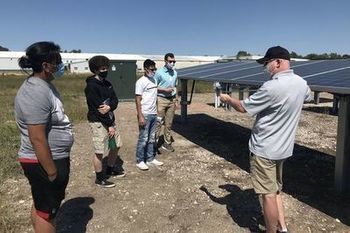 "I am currently taking a CCC class that teaches me how to investigate someone, hold a taser, and how to handle certain situations," she said, "Although I think job shadowing is a good move for some people, I don't think it's for me, since I am already taking different steps towards my future."
Job shadowing is an idea based on learning experiences, internships, and is supported by the Academy Advisory Board. 
"Our hope is that in a few years most seniors will have a Capstone class and will be job shadowing," said Soundy, "Our current focus for right now is to help juniors as much as we can before they become seniors."
Any student who has an interest in job shadowing or has some doubts about his or her academy is welcome to see Soundy in room 312 after contacting her through email.
Soundy added that she looks forward to working with more students.
---
Fiction Bestsellers
from many a September 15th ago
1941

"The Keys of the Kingdom" by A.J. Cronin

1951

"The Caine Mutiny" by Herman Wouk

1961

"The Agony and the Ecstasy" by Irving Stone

1971

"The Exorcist" by William Peter Blatty

1991

"The Sum of All Fears" by Tom Clancy

2001

"Valhalla Rising" by Clive Cussler

2011

"Kill Me If You Can" by James Patterson/Marshall Karp
Source: playback.fm
---
The Junior High Social Scene in 1964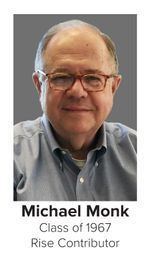 As we gaze into today's Distant Mirror, we see a Friday night in January of 1964. These were the days before cell phones, the internet, computers, cable TV, streaming, iPads, Facebook, Instagram, and all the cacophony of today's social media. People read newspapers as their major source of news.  As a result, except for the occasional phone call or handwritten letter, socializing occurred in person.  
On this Friday night, troves of junior high (there was no "middle school" then) students from Walnut and Barr are descending upon the GISH gymnasium for the Friday Senior High basketball game between the Islanders and the Hastings Tigers. The place is packed, with parents, teachers, basketball fans of all ages, and many junior high and high school students. The pageantry is terrific. There are perhaps 100 girls in the GI Pep Club, resplendent in their purple uniforms, providing a visually strong and robust cheering section for the Islanders. The sounds, sights, and smells of popcorn and the gym, with a band playing, and spirited cheerleaders in prominent display, are mesmerizing.
For the students of Barr and Walnut, these were always special nights. The junior high students all sat together in the bleachers behind the basket nearest the entrance to the Senior High gymnasium. Groups of boys sat together, and groups of girls sat together. The groups provided protection, since for a girl to sit alone with one of the boys or a boy to sit alone amongst the girls, would be a very bold step. It occasionally happened, but it took a very confident, or a very unwise, person to attempt it.
For these youngsters in that crucial developmental stage, this was high excitement. One might, on occasion, sit close enough to chat with a girl, and one had a chance to see all the pulchritude close up. Also, for the Barr and Walnut students in seventh through ninth grades, this was a rare chance to mingle with those from the other school. While you got to know the students from your own junior high quite well, you were usually less familiar with those from the other school. We all quietly assessed the attire, behavior, and personalities of individuals in the group, which boys and girls were the most cool, which the most humorous, which the most animated, and which the most unusual.   
For me and many of the boys, this was not only a social opportunity, but a chance to watch your heroes on the hardcourt. This basketball was the big leagues for us. Very few college or pro games were televised then. As a result, we all followed the Islanders closely. For the junior high students of 1964, when I was in ninth grade, our heroes were John Sanders, Lanny Martin, John Linton, Art Glur, Dick Rezac, and others. We watched their every move and tried to pattern our play after these stars. Also, every GISH basketball game was carried on radio, and you could follow the team on the road, too.
For most of the junior high girls, the social aspects of the game were the most important. The chance to be around boys in a non-academic setting and to bond with your group of girlfriends was a big draw. I am sure that many of the glances thrown at the opposite sex in these games led to later romances in high school. This was of course before any junior high students had a driver's license, so dating had not yet started.
While the mixing of the boys and girls at an Islander basketball game was exciting, it was of course brief and merely the first step towards the more engaged social scene later in high school. Often, parents drove groups of junior high students to the game and drove them home afterwards. Some of the older junior high students who lived nearby were permitted to walk to and from the game.
This was one of the limited occasions to mix with the opposite sex. There were some others, including sock hops at the Walnut gym on Friday nights and dances at the YMCA, which were exciting. 
The first dance I remember in seventh grade was hilarious in retrospect. For at least a half hour, most of the boys stood along one side of the room and most of the girls along the other side of the room. Yes, wall flowers of both genders. Then a few girls might dance with each other. Finally, some girl might approach some boy and tell him that a particular girl would like to dance with him. With great trepidation, he might then approach the girl and ask her to dance. In the eighth and ninth grades, this shyness faded, and a more comfortable mixing occurred. And later there was the big Football Dance at which a King and Queen were crowned.
In my first days as a seventh grader at Walnut, in 1961, I had Mr. Epp for my block class, then walked up a flight of stairs to my next class. In my block class was a sweet girl named Dixie Davis, who was the only other student who had the same next class as I did. We on occasion began to walk to the next class together. Wow! Quite a thrill.
The first boy/girl party I ever experienced was actually in sixth grade with eight of my Howard School classmates. My buddy, Jim Schroeder, held a party at his house, with four boys and their "dates." My mother drove me to pick up my sixth grade heartthrob, Kathy Gregory, and that was a new and wonderful experience. The eight of us nervously danced, chatted, and had sloppy joes for dinner before our parents came to drive us home. 
There was also the roller skating rink, where to skate around with a nice girl or boy was a real thrill. And of course the movies became a place for junior high boys and girls to gather. At the movies one might sit next to a girl, and the sexual tension might be high. But very little, if any, exciting activity occurred. The older junior high students eventually started having parties in private homes, and this was a major breakthrough. The parties were mostly giggling, munching some food, and listening to records, with a little dancing.
The days of real dates in cars were far away, just a faint vision of what might later come. But the thrill of these brief encounters as a young teen was immense.  
As to high school dating, I have virtually no sense of what happens today. My children are in their 40's and far from high school. My grandchildren are far from the dating scene at 8 and 11 years old, so I have no source of information. I do sense that dating in high school in the 1960's was very different from today, however. At that time there was a dance at the YMCA after the Friday night football games, and these were terrific times. Also, many people "dated," going to the movies or getting a snack at Nifty's or King's Drive In. Things were casual, and we didn't view a date as a prelude to marriage or any serious involvement, but simply a chance to go out and have some fun. People dated not just one person, but many, although of course some couples decided to go "steady" with a single boy or girlfriend. When my children were in high school in the 1990's, boys and girls tended to go out in groups rather than single "dates."   
I know the charm and magic of those first social encounters will always survive. And they will, as you can tell from this writing, leave memories that will last a lifetime. I hope and expect that Islander basketball and football games continue to be a special time and a great chance to mix. That part of growing up in a small city in Nebraska will continue to bless and enchant us all. 
Mike Monk can be reached at m.monk@mpglaw.com.
---
Top Rated Movies
from many a September 15th ago
1941

"Citizen Kane" starring Orson Welles

1951

"A Place in the Sun" starring Elizabeth Taylor and Montgomery Clift

1961

"The Parent Trap" starring Haley Mills

1971

"Kotch" starring Walter Matthau

1981

"Continental Divide" starring John Belushi and Blair Brown

1991

"Freddy's Dead: The Final Nightmare" starring Robert Englund

2001

"Hardball" starring Keanu Reeves

2011

"The Lion King," voices: Jeremy Irons, James Earl Jones, and Whoopi Goldberg
Source: playback.fm
---
It's Off to Work I Go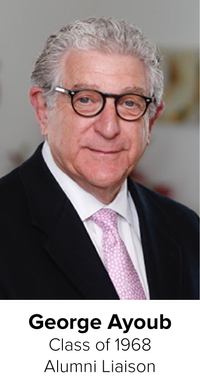 I can't seem to get the hang of this retirement thing.
Full disclosure: Despite that first sentence, this is not a column for retired Islanders only. Actually, it's a column written with those still employed in mind, especially anyone early in a career. 
Confused? I'll get to that dichotomy in a minute. My most recent off-ramp from the Golden Years Highway is a 30-hour a week gig at Hastings College, an excellent institution of higher learning a half hour from home. The school has hired me to be part of its academic support staff, a nice fit that combines my experience as a writer and as a college adjunct. But that's not what I want to talk about.
I want to answer the question people keep asking me.
Why?
That's not Why? As in "Why did intelligent, reasonable people hire someone my age?" OK, you're right. It's a fair question. But being intelligent and reasonable, they can answer for themselves.
No, this is Why? As in "Why am I still working six years after I 'retired'?"
Another fair question.
Let me try to answer.
Some back story: I've aged out of FOMO (fear of missing out), and can't think of anything I need to prove. Long days with empty slates have some appeal, too.
And, while it makes me smile, I don't really subscribe to a Baby Boomer favorite from playwright David Mamet who said: "Old age and treachery will always beat youth and exuberance." 
The evidence of Mamet's observation is sketchy at best although it may cheer a sagging world view among those of us drawing Social Security and finding aches in previously unknown places.
I find myself neither at odds with any foe, real or imagined, nor filled with any particular insight of those young enough to be my grandchildren — Generations X, Y, Z, Alpha, whatever. 
The young have given me some limited knowledge, however.
Knowledge about myself, that is, the details of which have helped explain why I continually find myself -- three part-time stints as of this writing -- on the job?
Here's what I found: I'm unrepentantly curious, always on the lookout to learn something new, master something outside my comfort zone, or simply marvel (or cringe) at a changing world.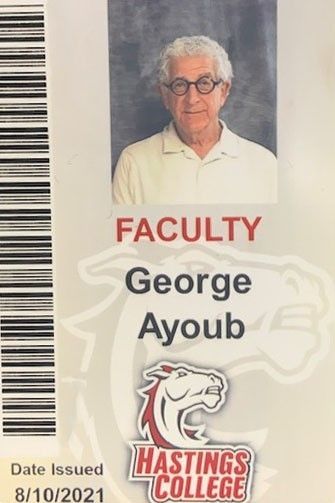 I'm also a fidgety guy, not in the toe-tapping or room-pacing sense but rather in the creative sense. 
I have been blessed and cursed with a passion for the blank page, an empty space that needs to be filled.
And the more blank pages I have, the better I seem to be at filling them. So, for me, the seeming paradox is this: The busier I am (within limits, come on, I am old enough to remember Eisenhower), the better I do…whether I'm writing, teaching, alumni liaising, whatever.
Yeah, I know. What is he thinking?
Chances are good, too, that I'm pushing the envelope, but unlike some real retired friends who spend long hours golfing, fishing, napping, hanging with grandkids, voraciously reading all those novels on their lists, or enmeshed in a series of daytime soap operas, I'm showing up for work five days a week.
Which, inexplicably, feels about right.
If you're in the go-go years of climbing your particular employment ladder or moving your particular widget down the line or perhaps even getting ready to hang up your nameplate, consider this about retirement: For some of us, it's all about the prepositions. Rather than retire from something we retired to something.
Without the "to," a restless, curious blank pager like me is…well…restless. All the free time that arrived on June 2, 2015, was indeed wide open. But without really thinking about it, I had four part-time jobs within a year.
Maybe you're new to the workaday world, decades from even the idea of retirement. Hindsight, which, as the saying goes, sharpened my perspective. I never clamored for retirement, counting the days and months, even as I neared the big day. I was lucky. For many years, I was paid to do something I liked and did it well enough my employers wanted me to keep doing it. Too, whatever identity I had wrapped up in my job, after I pulled the plug I worked to extricate myself from that rabbit hole.
I like to golf, fish, and read novels. On June 2, 2015, I started to binge watch "Breaking Bad," finishing in about a week. I followed with a re-watching of the "The Wire," in its entirety and read a bunch of books. I even golfed and fished a little.
But soon the blank page called, and I was off on other "working" adventures, never really worrying that I was…well…retired.
Sure, sometimes I wish I had a stretch of nothing where now there is something. Sure, I usually have shoes older than my co-workers. Sure I get tired.
But none of those are enough for me to retire…again.
Oh, and lest I forget, working at my age has its perks, too: It's too late for anything or anyone to keep me "young" but hanging with college students is in the neighborhood. And the paychecks, however part-time, have, since the beginning of my in-name-only retirement, kept me in some really nice vehicles, a sickness in its own right. (And perhaps another column someday.)
So, my friends, high-ho, high-ho.
Oh, and you're all invited to the party celebrating my retirement…just as soon as I get the hang of it.
---
E-Mails to the Editor
In this issue's (e) Mail Bag we have reprinted the entire text of Lanny Martin's remarks at the stadium ceremony. Lanny, Class of 1964 and lead donor on the project, had to shorten his speech as sprinkles fell from an ominous sky. The storm eventually held off, but we wanted you to read all that he had planned to say.
Thank you Mayor Steele. What an honor it is to receive the key to this fair city on behalf of my family. I only learned a day ago that this honor would be bestowed upon us – I am very moved by it and all the more so because a photo of my father handing vice President Nixon the key to Grand Island hung on the wall next to my basement bedroom for many years but sadly was lost in the famous Grand Island flood of 1967. I now feel like the memory lives on. Thank you, your honor and to all of you —-for this honor.
THANK YOU'S
Our family would like to thank the following people for making this dream a reality.
Key players in the project:
G.I. School District:
  - Board of Education
  - Dr. Tawana Grover, Superintendent
  - Dan Petsch, Director of Buildings and Grounds
  - Mr. Jeff Gilbertson, Principal of Grand Island Senior High
  - Mrs. Cindy Wells, Activities Director, Grand Island Senior High
Architects:
  - Cannon Moss Brygger and Associates
  - Jim Brisnehan and Matthew Kreutzer 
Contractors:
  - Hausmann Construction
Fundraising:
  - GIPS Foundation Board
  - Campaign Co-Chairs - Jim and Maureen Kahrhoff; and Jeff and Jane Richardson and honorary Chairs Tom Rathman and Holly Yencer Rathman
  - Traci Skalberg 
George Ayoub for his great loyalty to Grand Island, to Senior High, this project and his narration of the beautiful video on the renovation of Memorial Stadium. And especially to Traci Skalberg, Executive Director of the Grand Island Public Schools Foundation for her skillful and tireless leadership of this project. 
Thank you, Traci!
I am so pleased to have with me today family members representing all 6 of my siblings, I would like to recognize them. The late Les Martin ('49) and his wife Vera, the late Carol Noah ('55) and her husband Bob, Dianne ('61) and Dave Barker, Tom ('69) and Kathy ('69) Martin, Janet ('70) the late Dale Benson and our late sister Marilyn.
My siblings and their spouses, and Sharon and I, are honored to have joined with so many Grand Islanders to make possible this wonderful renovation of Memorial Stadium. Like our predecessor Islanders from the 1940s did then, we all do now join together to honor our servicemen and women for their service to our country. The essential role of our servicemen and women to the very existence of our country is too often underappreciated. In the weeks following September 11, 2001, I doubt that any of us would have imagined that our country would be free of major terrorist attacks for the next 20 years. But thanks to our dedicated military leaders we have been spared.
As a family, I want you all to know that we are touched that the field has been named in honor in memory of our late father, Jack Martin.
Jack and Lucile Martin were extraordinary Grand Islanders. They moved to G.I. in 1945 and raised their family here until their passing in 1981 and 2014. We lived at 1716 W. 1st St. and later at 2424 W. Phoenix.
My dad was a vocational agriculture teacher here at Grand Island High School and later was manager of the GI Production Credit Association and Vice President of the Federal Immediate Credit Bank. He was president of the Chamber of Commerce and a co-founder of the Husker Harvest Days. He also was one of the many instrumental in Grand Island being named an all American city in 1967. He also served as Mayor of Grand Island in 1955-56.
Jack and Lucile Martin raised their children and sent them all to colleges and universities. My mother volunteered for countless school events, she was the first female deacon and trustee of the First Presbyterian Church of Grand Island and engaged with at risk young girls with the Giggles Program at the YWCA. My mother and several of her friends were early environmentalists, although that's not what they called themselves. They called themselves the bag ladies as they took a paper bag on their morning walks to pick up trash, bottles and cans. They recycled their aluminum cans and used their hard-earned proceeds to buy an occasional cup of coffee. We were very fortunate to have been raised by Jack and Lucile in Grand Island, Nebraska. A city with strong values, vision, and perseverance.
Each of us had our day in the sun here at Memorial Stadium on Jack Martin Field. Whether it was brother Les marching in the band, Carol, Dianne and Janet parading on the field as GI Jets, several of us running around on the track or playing ball, Tom soaring to heights with a pole-vault, all of us receiving our diplomas, or just "helping" our Dad keep time.
Grand Island is also where our family formed a bond that continues to this day. Jack and Lucile's family and their progeny now number over 100 and we gather each year for reunions. In this year of Covid we were still near full attendance at our reunion in Omaha and, if my math is right, in another 75 years we may be a thousand strong and we can hold our reunion here in Memorial Stadium.
Grand Island is a wonderful place and nothing symbolizes the heart and soul of a city more than a community gathering place like Memorial Stadium.  Thank you all for your role in assuring that Memorial Stadium will continue to be an essential gathering spot for future generations. For Sharon and me and my extended family, we are only giving back what we have received from this great city.
You can email the editor at alumni@gips.org.
Live Video of Rededication Ceremony
Opening: GISH Band @ 8:00 | Present Colors @ 17:00
Our Grand Legacy: Ceremony @ 23:20
Lanny Martin's Remarks: Ceremony @ 36:05
Rededication: Ceremony @ 43:15
---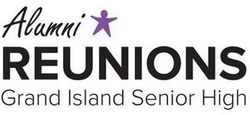 Planning a class reunion?
We can help get you started!
Contact us for your class list and send us information about your reunion. We will post it to our website.
Kari Price, Alumni Coordinator
kprice@gips.org
308.385.5525 ext. 201148
NOTE: Reunion information in this newsletter is current as of the publication date. To see Reunion updates and additions go to our Alumni Reunions page or check with the contact person for more details.
Grand Island Senior High Reunions/Gatherings
Class of 1951
UPDATE: The 1951 Class Reunion will be Friday October 1, 2021 (70th year). Reunion will be held at the Grand Island Liederkranz. Cocktails at 6:00 pm and dinner at 7:00 pm. Direct any inquiries to Jim Marsh at (702) 946-1000.
Class of 1956
The Class of 1956 wishes to extend an invitation to fellow classmates to join them at their monthly gathering. They meet on the 2nd Tuesday of each month at the Midtown Holiday Inn at 6:00 pm.
Decades of the 60's
The Decades of the 60's breakfast continues to be held the second Saturday of each month at Tommy's, 8:30 a.m. This is a great opportunity to reconnect over a cup of coffee and/or breakfast. We would love to have you join us!
The Decades of the 60's annual potluck picnic will be September 19, 12 noon, Hall Country Park. Paper products and silverware will be provided. Bring food for the potluck and your own drinks. Hope to see any alumni, and their spouses, there.
Class of 1960
UPDATE: The gathering of Class of 1960 on the 1st Wednesday of each month at TOMMY'S Restaurant has be cancelled until further notice.
UPDATE: The Class of 1960 Reunion Cancelled
With regret, the Class of 1960 has cancelled their reunion planned for September until further notice. Stay well and we will meet again! Rogene Bainbridge, (308) 384-6904.
Class of 1961
Class reunion will be held on October 22-24, 2021 with an informal meeting on Friday evening, dinner at the Saddle Club on Saturday and a brunch on Sunday morning. Please contact Sandy Sevy at (308) 383-3818 for more information.
Class of 1965
UPDATE: Class of 1965 Reunion Postponed
The Class of 1965's 55th Reunion has been called off until further notice. For more information email Loretta Catlett at cruzinmom@hotmail.com.
Class of 1966
The class of '66 meets for lunch the third Wednesday of each month at the Platt Duetsche, 12 noon. Please join us!
UPDATE: The class of '66 will celebrate their 55th year on September 17 - 19, 2021. Friday evening activities include a tailgating party at the Platt Duetsch beginning at 5pm. Food will be served along with an open bar. Activities at GISH's Memorial Stadium begin at 5pm also. The GISH Hall of Fame induction will be held during the game and will include Oscar Bredthauer, class of '64. Admission is $5.
Saturday the class of '66 will meet at Riverside Country Club for a banquet. Social hour and buffet starting at 6pm. Cost is $26/person. Dress is casual and a cash bar will be available. Please send checks to Marlene Michael Johnson, 4151 Guenther Rd, Grand Island NE 68803 or Suzie Rayno Griffin, 2617 S August St, Grand Island NE 68801 to reserve your spot.
Sunday, the annual decades of the 60's picnic will be held at Hall County Park at 12:00 pm. Paper products will be provided, but we need attendees to bring food.
Class of 1970
UPDATE: The GISH Class of 1970 Reunion Committee had a meeting of the minds and we have decided to postpone our 50th High School Reunion until next year 2022. We want everyone to be able to come and enjoy themselves and be able to interact with their classmates. We want the most members of the Class of 1970 to attend as possible and we just don't think that will happen this year. The Reunion Committee will get together early in 2022 and make any decisions then. Please share this with as many of our classmates as you can. I will also email each of our classmates that we have a current email for. Those of you that haven't contacted us with your current information, please do so now. DO NOT just post it on facebook, email your Name, Maiden Name, Mailing Address, Phone# to gish1970r@gmail.com - Craig Paro.
Class of 1990
UPDATE: Class 1990 Reunion Postponed
The 30th Class Reunion for the Class of 1990 has been postponed until 2021. Join the facebook group at GISH Class of 1990, 30 year reunion for updates and to connect with classmates.
---
July and August Memorial List of GISH Alumni
ENID (DUTTON) LORENZEN, Class of 1952, died December 21, 2020, in Hastings. Enid lived in Grand Island. She was 87.
CLIFF DALE, former GIPS superintendent, died July 2, 2021, in Lincoln. He was 89.
JERRY LEE SCHOEL, Class of 1974, died July 3, 2021, in Ottawa, KS. He was 66.
DEBRA (BERST) HENDERSON, Class of 1976, died July 4, 2021, in Omaha. Debra lived in Hastings. She was 63.
ROBERT CLAUSEN, Class of 1969, died July 5, 2021, in Wichita, KS. He was 70.
LINDA HARTMAN, Class of 1982, died July 5, 2021, in Lincoln. Linda lived in Central City. She was 56.
DIANE (FRITZ) HUGH, Class of 1958, died July 11, 2021, in Grand Island. She was 80.
LIONEL CONTRERAS employee of Grand Island Public Schools, died July 18, 2021, in Grand Island. He was 46.
BETTY (KUTSCHKAU) VALASEK, Class of 1946, died July 24, 2021, in Lincoln. She was 92.
GLENN WILSON, Class of 1981, died July 29, 2021, in Dubois, PA. He was 57.
RICHARD WOLFE, Class of 1975, died August 1, 2021, in Grand Island. He was 64.
ROLLAN TONKINSON, Class of 1938, died August 7, 2021, in Ogden, UT. He was 101.
PAUL HOLZ, Class of 1989, died August 8, 2021, in Golden, CO. He was 50.
GENE ARMSTRONG, former Grand Island Senior High principal, died Aug. 9, 2021, in Grand Island. He was 85.
LORETTA (WILSON) DAWKINS, Class of 1967, died August 10, 2021, in Grand Island. She was 72.
DEBORAH (GRAF) MABON, Class of 1990, died August 11, 2021, in Lincoln. She was 49.
SAM RANK, Class of 1967, died August 13, 2021, in Grand Island. He was 72.
CHUCK BISH, Class of 1978, died August 18, 2021, in Grand Island. He was 62.
CLARENCE FISHER, Class of 1959, died August 20, 2021, in Beatrice. He was 82.
ELAINE (EHLERS) EDWARDS, died August 23, 2021, in Grand Island. She was 90.
RONALD (RON) LUKESH, Class of 1966, died August 25, 2021, in Palmer. He was 73.
BETTY LOU (NUTTER) NIEDFELT, Class of 1957, died August 25, 2021, in Grand Island. She was 82.
STEVE SHELTON, died August 29, 2021, in Grand Island. He was 65.
To report an alumni death since August 31, 2021, please send an email with the first name, last name, class year and maiden name if applicable to alumni@gips.org.