Volume 5 | Number 5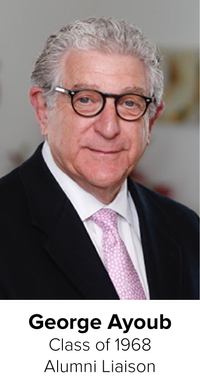 Welcome to the September edition of Rise Grand Island the alumni newsletter for Grand Island Senior High published every other month by the Grand Island Public Schools Foundation. Rise is where we connect with thousands of Islanders across the globe, keeping you and them informed on what's happening in Purple and Gold land, and reminiscing a little bit as well.
This is Volume 5, Number 5 as we move smartly into this new decade as the official publication for alumni of Islander Nation. Thanks for reading us and for your comments and support.
We really enjoy hearing from those of you who find Rise in your in-box every other month. Give us a shout, especially if you or a GISH alum you know has done something new, newsy, or newsworthy. We would love to include it in our Milestones section. You can reach us at alumni@gips.org.
Our At the Top lead story looks at the "new normal" through the Islanders competing on fields, courts, and courses, and how 2020 is adding to their educations simply by doing what they need to do to compete.
On the Island correspondent, Kendall Bartling, details the start of the school year as he signs off for his final time as our correspondent at Senior High. Kendall is off on a busy senior year that includes a stint as a member of the Grand Island Board of Education.
Foundation Executive Director Traci Skalberg reflects on how how the pandemic has affected the Memorial Stadium fundraising efforts in her Your Legacy story.
In our Shaking the World story, we look at several excerpts from the GIPS Foundation board showing how they rose to the challenge of leading during the COVID-19 pandemic.
Our Class Reunion Update lets you know who is going to party and when, in case your class is on deck or maybe you just want to crash another class's soiree and see a few old friends. Heads up, though: The pandemic may have moved some dates, so a call beforehand to class leaders would be wise.
Ken Aldridge, Class of 1960, has done it again … and in just 90 days. That's how long it took him to write his tenth crime novel, now available on Amazon, Kindle, and book stores. Read about it in our Milestones section.
Distant Mirror correspondent, Mike Monk, Class of 1967, turns his space over to classmate and friend Jeff Greenberger, this issue. Jeff writes eloquently about his experience with diversity growing up in Grand Island.
My I've Been Thinking column muses that not only has the pandemic created a unique history for the Class of 2021, so too has their enfranchisement in a presidential election year.
As usual we'll see what songs were popular on the radio, what movies were wooing us to the big screen, what novels we were reading, and what television shows entertained us from each decade during September.
Finally, as we do every issue, we honor those Islanders who passed away the last couple months in our In Memoriam section.
We hope you find this Rise to your liking
Remember Islanders: Keep pushing on. And please stay safe.

George Ayoub, Class of 1968
Editor, Rise Grand Island
alumni@gips.org
---
New "normal" arrives in Memorial Stadium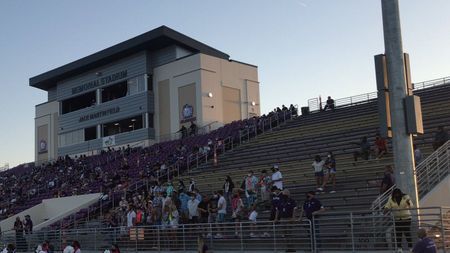 Amid an eerie spattering of applause, a few loud rah-rahs, and muted renditions of "Rise Grand Island," the Islander football team opened its 2020 season Friday, Sept. 4, with a 24-7 victory over Lincoln Pius X. A small, masked and socially distant crowd cheered them on at GISH's Memorial Stadium.
So, too, have the Islanders taken to the courts in volleyball and tennis, the long, green fairways for golf and cross country, and the dusty diamonds for softball. Each sport has provided fans with a set of protocols during this time of COVID. And while competition is competition — a healthy addendum to the educational process for high school students — nothing in their young athletic careers could have prepared them or their coaches for sports this year.
The win moved GISH footballers to 1-0 on the season (they started a week late after a pre-season quarantine of players and coaches). The real impactful number here is 2020 — what some people are calling the new normal.
While 2020 has been many things, normal is not one of them.
So your trusty correspondent watched the football game from his office at home as the crowd was restricted to family members (capped at four) and a few "essential" personnel: players, coaches, a small marching band contingent, cheerleaders, and those few students lucky enough to score tickets.
Per current Grand Island School District policy no one from Pius Thunderbolt Nation was allowed at the game. Some Pius parents watched from lawn chairs outside the stadium. Earlier, sports writers from both the Omaha World-Herald and the Lincoln Journal Star had penned columns critical of the no-visiting-team-attendees policy.
In response the district superintendent defended the GIPS decision, arguing that it was based on the safety of students and the need to continue school in person. Given the city's previous slog through its "hot spot" status early on in the pandemic, the district's abundance of caution was framed by what had been a difficult time. She argued that on balance, keeping students healthy and in school took priority, so the idea of keeping those from out of town from GISH games and facilities grew from those set of facts.
Not normal to be sure and definitely new. Adjustments are still being made.
The spectacular new and nearly-completed Memorial Stadium, Jack Martin Field, and a massive new scoreboard with big screen video were all on display as well. Still, from the vantage point on my small screen, the mere sight of a high school football game in early September, 2020, was both an article of faith and a hat tip to protocol … however debated, disaggregated, or downright newly normal.
---
Top Rated Television Shows
from many a September 15th ago
1950

"Texaco Star Theater" starring Milton Berle

1960

"Gunsmoke" starring James Arness

1970

"Marcus Welby, M.D." starring Robert Young

1980

"Dallas" starring Larry Hagman

1990

"Cheers" starring Ted Danson

2010

"American Idol Wednesday" (FOX)
Source: Nielsen Media Research
---
Kendall Bartling, Class of 2021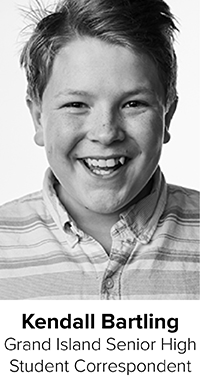 The Academies of Grand Island Senior High are back in business. The general consensus in the student body is that COVID-19 related safety protocols are working, are not intrusive to the classroom experience, and contribute to a feeling of care and attention to detail that is welcome in our current climate. 
Students in GIPS Virtual (working from home via the computer) are satisfied as well, with no change in quality of education. The convenience and safety of learning from home has contributed to a very positive experience.
The biggest change in terms of academics that my peers and I have appreciated the most is that of Advanced Placement (AP) classes this year. Prior to the start of the 2020 academic year, students had to choose between dual credit or AP classes, both with similar curricula and academic rigor. Over the summer, the district announced that AP courses would count as a dual credit course through Wayne State with no extra cost to the student. It alleviates the pressure of a single test, as one test does not necessarily represent the academic ability of the student. Personally, all of the colleges I am considering applying to have stated that they would accept both CCC and WSC credit, including out of state colleges, which is very convenient and will save students money as they pursue higher education.
The Academy of Business and Communication's Multimedia Production Pathway has had a couple of very unique experiences over the past couple of weeks. We have received training on how to operate the brand new Jack Jeffries Memorial Scoreboard's visual board, as well as the new video camera system that was installed. For the Freshman and Varsity football games, students operated both the Striv livestream, as well as the video board. It is a totally unique experience, and an opportunity that is not offered anywhere else.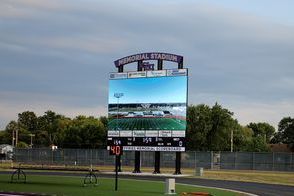 Band is off to a great start for this year! Despite the unique challenges that the activity presents in the age of masks, social distancing, and more, the Islander Marching Band has powered through band camp and has completed its first half-time performance. A large portion of the band is extremely disappointed in the lack of a competitive season this year, but there is a massive challenge associated with 170+ students and staff members traveling safely in this day and age. The band will continue to perform at half-time at all home varsity football games, and a 37-member pep band will play during the games.
Choir and vocals are off to a good start as well. Getting adjusted to wearing masks while singing is difficult, but once that adjustment is made, there really isn't much of a change to performing vocally. All of the ensembles that I've had the pleasure of listening to are sounding great so far.
Varsity Football had their first game on Sept. 4, scoring a victory over Pius X in the brand new Memorial Stadium, 24-7. Before that, Freshman Football had their first game on Sept. 3, narrowly losing to Lincoln Southeast in overtime.
GISH Volleyball has had a few games up to this point, currently at 0 to 3. Softball is off and going as well, currently 2 wins and 14 losses into the season.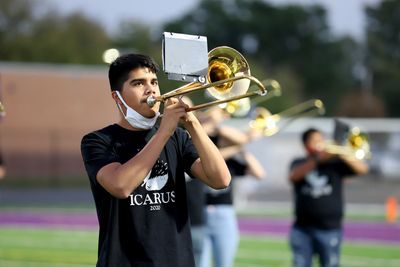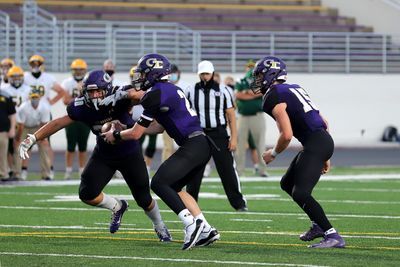 If my junior year taught me anything, it is the fact that time flies by. If I would have been told that a worldwide pandemic was just months away when I wrote my November article last year, I would have scoffed it off as a joke, or ramblings of something that will never happen. Here we are, 10 months later, and I am writing my final article for Rise, having gone through not only a pandemic, but several challenges in terms of academics, activities, and much, much more. Going into my final year on the Island is bringing its own challenges, with college applications, standardized tests to study for, and monthly reports to bring to the Board of Education, as I was selected to be the Student Board Representative this year. My time here has been an excellent one, having given me a unique experience in journalism and making sure that all the excellent opportunities and activities at GISH are being shown to the world. 
Thank you all, stay safe and healthy.
(Editor's note: The staff of Rise would like to thank Kendall for his effort and excellence during the past year. We wish him the best in his future endeavors.)
---
Top Rated Movies
from many a September 15th ago
1940

"I Love you Again" starring William Powell and Myrna Loy

1950

"Sunset Boulevard" starring Gloria Swanson and William Holden

1960

"The Little Shop of Horrors" starring Jonathan Haze and Jackie Joseph

1970

"Five Easy Pieces" starring Jack Nicholson and Karen Black

1980

"Ordinary People" starring Mary Tyler Moore and Timothy Hutton

1990

"Postcards from the Edge" starring Meryl Streep and Shirley MacLaine

2000

"Watcher" starring Keanu Reeves and James Spader

2010

"The Town" starring Ben Affleck and Jeremy Renner
Source: playback.fm
---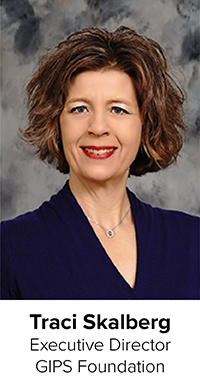 According to many a non-profit blog these days, there are two kinds of boards of directors emerging during this pandemic.  Those who are paralyzed and those who are energized.  Islanders, you would be so proud to know that the GIPS Foundation Board is the latter.  They have made many a bold move since we all had to learn to work from home in March.  Here are some excerpts from their work:
March, 2020| Emergency Fund
The Grand Island Public Schools Foundation Board opened an Emergency Fund on Wednesday, March 18, 2020 at their board meeting to respond to the rising needs of GIPS students, staff, and families during and after the COVID-19 pandemic. With bold action, the Foundation Board led the way by seeding the fund with $10,000 of their unrestricted cash reserve.
The fund will allow the GIPS Foundation to walk alongside Grand Island Public Schools and respond immediately to the needs of students, staff and families. "Because of the Foundation's experience with meeting individual needs as well as larger scale needs in the school district, we are uniquely positioned to help our students, families, and staff," said Kirk Ramsey, President of the GIPS Foundation Board.
April, 2020| GIPS Foundation will focus on Emergency Fund; Suspends Round 1 Classroom Grants
The Grand Island Public Schools Foundation Board voted to suspend Round 1 of the annual Classroom Grant Program at their regular board meeting on Wednesday, April 15. Board Chair, Kirk Ramsey relayed that "the GIPS family needs us more than ever to focus resources on the current emergencies related to the COVID-19 pandemic. The Foundation is responding to this new reality. We hope to resume the classroom grant program when school resumes in buildings."
The GIPS Foundation Board opened an Emergency Fund last month and is issuing grants from that fund to help GIPS students, staff, and families. The fund is open for the public to contribute to on our website here: COVID19 Emergency Fund and also by mailing a contribution to GIPS Foundation Emergency Fund, PO Box 4904, Grand Island, NE 68802.
May, 2020| GIPS Foundation pivots staff campaign to virtual environment, raises more funds in challenging times, Director Traci Skalberg does a cartwheel
The 13-minute video news release featured GIPS Staff Campaign Co-Chairs sharing the results of the campaign that was moved to a virtual platform this year as schools began teaching online. 
This year's campaign has been themed "I give HOPE.  I give GIPS.  We are Better, Stronger, TOGETHER."  The campaign included a $5,000 challenge gift from Orv Qualsett in memory of his wife Mary.
The Qualsett gift was used to encourage staff to give new or increased gifts to the campaign.
The campaign included several competitions to make it fun. The winners of these contests will also be announced.
The campaign ran from April 21 – May 15. Foundation Director Traci Skalberg said, "This year was an exercise in resiliency. The environment was so challenging, and yet, our educators showed up with their big hearts for students. They weren't about to quit on students. It is really remarkable what happened here." Skalberg called the campaign "a source of pride for Grand Island. This should not go unnoticed.  It is just one of the many reasons that Grand Island is a great place for our kids."
Last year (2019) staff and board members of Grand Island Public Schools and GIPS Foundation raised more than $94,000 for the benefit of school district students.
Proceeds from the campaign are used to expand Foundation programs such as the Academic Aristocrat Scholarship program and the Teacher of the Year program. The funds are also used to support Foundation operations and endowment and the Classroom Mini-Grant program. This year, some of the funds raised were added to the GIPS Foundation's COVID-19 Emergency Fund.
July, 2020| GIPS Foundation announces opening of 2020 Classroom Grant Application
The Grand Island Public Schools Foundation is pleased to offer the first round of the 2020-2021 annual mini-grant cycle. "The GIPS Foundation Board is committed to investing in students. The pandemic has created different realities for learning. We know GIPS Teachers and Staff are creative and resilient. We look forward to helping them invest in students in these times," said Kirk Ramsey, GIPS Foundation Board President. 
Last school year, 17 mini-grants were funded across the district that impacted approximately 3,222 students. The mini-grant fund is established via the Add it Up to Opportunity! Staff and Board fund drive and Community Fund Drives held during the 2019-2020 school year.
Grant awards will range from $100 - $2,000.
The Grand Island Public Schools Foundation awards mini-grants in two rounds on an annual basis. Mini-grants are designed to fund educational opportunities for students that are not available through the school district's general budget. Only applicants with a @gips.org email address are eligible for grants.
August, 2020| GIPS Foundation shares vision and commitment of the Grand Island Public Schools to anti-racism, equity and access for all students
At their August 26, 2020 board meeting, the Grand Island Public Schools Foundation Board reiterated their shared vision and commitment to anti-racism, equity, and access for the students of the Grand Island Public Schools.
The GIPS Foundation Board released the following statement:
"In support and solidarity, the Grand Island Public Schools Foundation Board affirms and commits to the Grand Island Public Schools' resolution to eliminate racism and promote equity and access for all students. The Foundation will uphold these values through the programs and scholarships we fund, and act in a manner that is inclusive and responsive to our diverse community. Additionally, we will support the Grand Island Public Schools' efforts to ensure that Every Student, Every Day, is a Success."
---
Pandemic creates different reality at Memorial Stadium
"If you build it they will come…" the line from the 1989 movie Field of Dreams starring Kevin Costner as farmer Ray in a field in Iowa is playing through my head as we finish up the construction and remodeling of Grand Island's Memorial Stadium this fall. The pandemic taunts me, like a child sticking his tongue out and singing "nananabooboo."
Years of work both in construction and fundraising were supposed to come to a glorious end this fall.  The pandemic had other plans.  Fundraising is still underway as we have approximately $500,000 to go to cross the finish line.  Construction is very close to being complete…with the track coating being finished up this month.  The facility is absolutely everything we dreamed it to be.  So grand, and befitting of Grand Island.  We are so grateful to have been able to raise nearly $15 million of this $17 million project from generous donors, with the lead inspirational gift coming from 1964 graduate Lanny Martin in memory of his father Jack. 
But, the people…they will have to wait to come.  As Grand Island Public Schools grapples with getting schools back up and running with new safety protocols and social distancing…full stadiums or gyms are not in their near future.  We are grateful that our students are able to play sports and do activities such as band, but it is all a delicate balance designed to keep our students and teachers physically in school.  
Our plan to celebrate with a grand opening this fall has been pushed back to a time when we can be certain a large crowd will be able to safely come together.  This pandemic is mean, but the good news is, the stadium isn't going anywhere.  She will stand tall, reverently waiting the return of the passionate and proud Islanders who can lean in, pat each other on the back, high five and hug one another.  I will take a page out of her book…and stand tall too, even while the pandemic taunts. But know this…I cannot wait until we can lean in, high-five, and hug again.  I don't think I will ever take it for granted again.  
There is still time to be a part of this historic project.  Your gift can help us finish the race. 
Give now at our Memorial Stadium Website.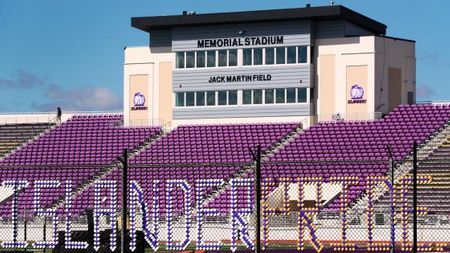 ---
Top Rated Songs
from many a September 15th ago
1940

"I'll Never Smile Again" by Tommy Dorsey and His Orchestra

1950

"Goodnight, Irene" by Gordon Jenkins and the Weavers

1960

"It's Now or Never" by Elvis Presley

1980

"Upside Down" by Diana Ross

1990

"Release Me" by Wilson Phillips

2000

"Doesn't Really Matter" by Janet Jackson

2010

"Love the Way You Lie" by Eminem featuring Rihanna
Source: playback.fm
---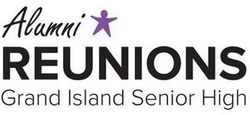 Planning a class reunion?
We can help get you started!
Contact us for your class list and send us information about your reunion. We will post it to our website.
Kari Price, Alumni Coordinator
kprice@gips.org
308.385.5900 ext. 1148
NOTE: Reunion information in this newsletter is current as of the publication date. To see Reunion updates and additions go to our Alumni Reunions page.
SENIOR HIGH REUNIONS/GATHERINGS
(Editor's note: Please read the following list carefully as nearly all the reunions planned for the summer have been either postponed or canceled. Check with the contact person or classmates for more details.)
Class of 1951
The Class of 1951 Reunion is scheduled for October 2, 2020 at the Saddle Club. Please direct any inquiries to Jim Marsh at (702) 946-1000.
Class of 1956
The Class of 1956 wishes to extend an invitation to fellow classmates to join them at their monthly gathering. They meet on the 2nd Tuesday of each month at the Midtown Holiday Inn at 6:00 pm. 
Class of 1960
The Class of 1960 gathers the 1st Wednesday of each month at TOMMY'S Restaurant at 11 am. Join us!
UPDATE: The Class of 1960 Reunion Cancelled
With regret, the Class of 1960 has cancelled their reunion planned for September until further notice. Stay well and we will meet again! Rogene Bainbridge, (308) 384-6904
Class of 1965
UPDATE: The Class of 1965's 55th  Reunion has been called off until further notice. For more information email Loretta Catlett at  cruzinmom@hotmail.com
 
Class of 1966
The Class of 1966 wishes to extend an invitation to fellow classmates to join them at their monthly lunch gathering. They meet the 3rd Wednesday of each month at the Platt Duetsche at 1:00 pm.
Class of 1970
UPDATE: Class 1970 Reunion Postponed — GISH Class of 1970, the Reunion Committee has come to a consensus and we have decided to postpone our 50th High School Reunion Celebration until further notice. Just to be clear, our 50th High School Reunion is not cancelled, it is just postponed to a later date. Many of you have already registered and sent in your checks, and those will be mailed back to you. We are all looking forward to a Party and after all of this I am sure we can all use a fun weekend. We will monitor the situation and let everyone know when we have rescheduled. Contact gish1970@gmail.com with questions. (Craig Paro)
 Class of 1990
UPDATE: Class 1990 Reunion Postponed
The 30th Class Reunion for the Class of 1990 has been postponed until 2021. Join the facebook group at GISH Class of 1990, 30 year reunion for updates and to connect with classmates.
Class of 2000
UPDATE: Class 2000 Reunion Postponed
The 20th Class Reunion for the Class of 2000 has been postponed until June 5, 2021. Join the facebook group at Class of 2000 GISH. For more information please contact Elizabeth Patterson, epatterson715@aol.com or Erica Wilkinson at ericawilk1326@gmail.com.
---
New Aldridge Novel is His Tenth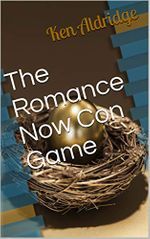 Ken Aldridge, Class of 1960, has published his tenth crime fiction novel, "The Romance Now Con Game." It's available on Amazon.com, Kindle, and through book stores. 
"The Romance Now Con Game." follows the twists and turns in Lake City, Texas, after retired Chief of Police Jim Travis is asked to return to his old job when his replacement suddenly resigns. The new Chief had a disagreement with the town's Council about funding some large expenditures for the police department. After Travis returns, he is confronted with a concern about an elderly woman withdrawing large amounts of money from her accounts. Travis has to reach out to other law enforcement to solve the case.
This book reveals the cunning and greed of a criminal who preys on single and lonely women. Travis puts the clues together while juggling other police duties as well as his personal love life. The crime in this case comes from an unusual setting and the culprit never gets to enjoy the fruits of his ill-gotten gains. 
Aldridge said, "This book is the result of the isolation recommended by health and government officials due to the Covid 19 pandemic. My normal writing time frame is nine months from start to finish. This one was 90 days."
He is married to Vicki Varvel Aldridge, They live in Mansfield, TX.
---
Fiction Bestsellers
from many a September 15th ago
1940

"Love in Weimar: The Beloved Returns" by Thomas Mann

1950

"The Cardinal" by Henry Morton Robinson

1960

"Hawaii" by James Michener

1970

"Love Story" by Erich Segal

1980

"Rage of Angels" by Sidney Sheldon

1990

"Four Past Midnight" by Stephen King

2000

"The Bear and the Dragon" by Tom Clancy

2010

"Freedom" by Jonathan Franzen
Source: New York Times
---
Hey, It's okay to be different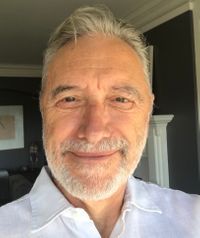 I am honored to have this edition's Distant Mirror come from my life-long pal and confidant.
Michael W. Monk
Jeffrey Greenberger
Class of 1967
"It is time for parents to teach young people early on that in diversity there is beauty and there is strength." 
― Maya Angelou
[Author's Note: This is a personal memoir that only really reflects my experience; I recognize that it may vary wildly from what others may have experienced. I will be interested in hearing other people's memories.]
In the mid-60's when I attended GIHS, parts of the United States were awakening to the drumbeats of the civil rights movement. Martin Luther King wrote his Letter from the Birmingham Jail on April 16, 1963, about a week before my 14th birthday and led his historic March on Washington later that summer. These events barely registered on this Barr Junior High School 9th Grader and I suspect on few, if any, of my classmates. 
With issues of civil rights again impacting our daily lives, it seems like a good time to look back through this Distant Mirror to consider what lessons of tolerance I—and maybe others—may have learned in our years growing up in Grand Island.  
Racial Diversity in Grand Island in the 1950's and 1960's
Before high school the only racial diversity that I experienced was with my Gates grade school classmates, Teresa Puente, who lived in Grand Island and graduated from high school with us in 1967 and Maria (whose last name I cannot now recall) who only attended grade school with us in the late spring-early summer months while her family was migrating through Grand Island during the sugar beet-picking season.  
Maria was understandably very quiet during those few months with us. I remember dancing with her during a Fifth-Grade music class and the awkward silence we shared while we both looked in different directions as much as possible.  
I recently found this picture from Fifth Grade with both Teresa and Maria.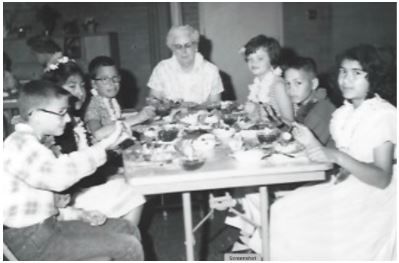 In Junior High, Luis Melgoza taught me the pre-race ropes in the one competitive mile race I ever ran, forever earning my gratitude.
I don't think I really met a Black person until high school and that only included Celeste Matthews, the sole African American in our class, and Leonard Williams, who was a year older (there were several African Americans in the class behind me who I only knew by name). By this time there were also a larger number of Latinx in school with me. 
In 1969, after the racial riots in cities like Detroit and Los Angeles, Grand Island created its own Civil Rights Commission and my father was asked to be a member. If I'm not mistaken, he told me that there were 108 African Americans living in Grand Island at that time—out of then close to 30,000 people. It actually struck me to be a much larger number than I expected, a function I'm sure of a type of blindness on my part. (According to the latest official Census there were approximately 1,500 African Americans in Grand Island in 2010 and about ten times that number of Latinx.)
Despite the low number of people of color in town, that isn't to say that there weren't racist feelings embedded in many people in those times as there are now.  
Religious diversity
While we weren't exposed to much racial diversity growing up, we experienced other types of diversity. Perhaps because my family was one of the only Jewish families in Grand Island, I first experienced the concept of diversity in religion. I grew up in a new neighborhood on what was then the developing southwest edge of town and probably for that reason there were a lot of families with young kids. And to my great delight (at least as a grade schooler) almost all of them were boys. The summer days were spent playing baseball or whiffle-ball, swapping baseball cards and shooting frogs at Joe's Lake before it had been developed; the nights were often spent playing kick-the-can or capture the flag. 
There were slightly older boys among this group, including my brother John, and on one of the quieter summer nights they introduced me and the other boys to the idea that our small clan included Catholics (Kenny Moore and his younger siblings), Lutherans (the Sextro brothers), a Mormon (Greg Swenson), an Episcopalian (Jeff Woodyard), some other kind of Protestant (Billy Kelly) and, of course, Jews (my brothers and me). For some reason the recognition of this notion of religious diversity had a monumental impact on me. People were different and that was okay. 
Reinforcing our sense of Ecumenism was the magnificent Presbyterian Church that was a block from our house and the sacred site of many touch football games, kick-the-can games at dusk and the fabulous Pancake Socials once a year. In Fifth Grade the flamboyant Christie Shell, daughter of the new minister, entered our class mid-year and personified that Church for many of us.
I can honestly say that I never personally experienced any antisemitism growing up.  We were oddities, but I did not sense that Jews were perceived either as a threat or as an evil (although it wasn't until the Second Vatican Council in the mid-60's that the Catholic Church officially exonerated Jews of being responsible for Jesus' death).  My brother Dan told me that when he was young an even younger boy yelled at him from a distance, "You killed Jesus!"  and my youngest brother, Matt, said he experienced antisemitism. So, like racism, religious prejudice was obviously present in town (the election of John F. Kennedy, a Catholic, was a ground-breaking event at that time), but any prejudice didn't impact me in a material way. And the lesson learned on our lawn that one summer night helped me to become blind to religious and ultimately other differences.  
Economic Diversity and the Notion of Class
It wasn't until I left Grand Island for college and had lived in large cities for a while, that I began to understand perhaps the greatest lesson of tolerance I learned while growing up: tolerance of economic differences. Because of its size, Grand Island was large and robust enough to create relatively wealthy people but not large enough to segregate schools by wealth. This isn't true, unfortunately, in larger cities where suburbs and pricey private schools are created almost purposefully to allow for this type of economic segregation (which, of course, usually also leads to racial segregation).  
For me the most indelible lesson in diversity that I learned growing up in Grand Island was tolerating—really ignoring—differences in economic standing. In other more stratified towns and cities, the concept of "class," often creates an artificial hierarchy among students that could have lasting negative impacts on all involved. I don't think that economic differences took on much hierarchical significance in Grand Island. I never thought of it, and I don't believe that any of my friends classified or felt classified by how much money their families had or did not have. The academic stars, the "popular" kids, the athletes, the artists, the cheerleaders and the truants came from all economic strata. GISH was largely, but not entirely, a meritocracy. As my brother John said, "It was an amazing leveler."
Grand Island Today
The Grand Island of today has changed significantly from the days of my youth.  It has more than twice as many people, the storefronts on Fourth Street have all been rewritten in Spanish and African refugees work together alongside Latinx and the full array of the European-descended populations that founded Grand Island in the 1850's and '60's. With this increased complexity can understandably come conflicts. And trying to use our Distant Mirror to reverse time and simplify things is, of course, not possible. 
I'm hoping, however, that it is still possible to remember that people are different and that that is okay. 
Jeff Greenberger can be reached at jeffgreenberger@gmail.com
---
26th Amendment Part of Seniors' Historic Run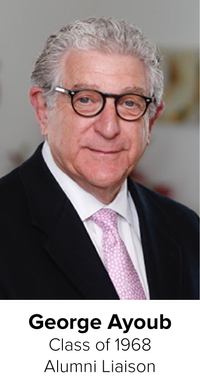 As Captain Obvious would observe, the Class of 2021 is having a most unusual end to its high school years. The coronavirus pandemic whittled away at the end of a junior year and threatens to chop away at a strange senior year. The pandemic's timing for 500 plus Islanders hoping to become alums next May could not be worse.
But then, some timing is working in their favor.
With masks, social distancing, hand washing, and some effective protocols, GISH's seniors have, to date, weathered the current COVID storm. Still, everyday brings new challenges, new chances to overcome an adversity the reality of which no one could have really comprehended nine months ago.
High schools can be, to a certain extent, islands in a sea of life, gated communities sheltered from much the outside world. But recent trends in education have, wisely, connected high schools and the communities in which they reside. At Senior High, one need look no further than the school's new moniker: the Academies of Grand Island Senior High, whose mission it is to meld the classroom with the real experience of a potential career path.
The community and high school have never been quite so entwined.
The Class of 1968, my class, knew the world that began across Lafayette Street and beyond rocked with the turmoil of civil unrest and an unpopular war. And while we knew enough to pass a Mr. Hopkins or a Miss Ahern current events quiz, much of the world was kept at a safe distance.
Even that November, after we had graduated and the Class of 1969 had taken its rightful place as top dogs at Senior High, a presidential election was big news but mostly in an abstract sense. Mock elections were mere formalities that expressed the views of the parents more than the actual mock-voters.
That all changed for GISH seniors in 1970. That's when a belief grew that it was unfair to force young men to fight in the Vietnam War when they couldn't even vote for or against the elected leaders who put them there. That sentiment actually began during World War II when Kentucky and Georgia exacted laws that lowered the legal voting age to 18 for that very reason.
Congress, in 1970, passed an extension of the 1965 Voting Rights Act, lowering the voting age from 21 to 18 in federal and state elections. Some states already allowed 18-year-olds to vote. (in effect enfranchising a number of high school seniors).
The change would prove no easy transformation. The U.S. Supreme Court struck down Congress' provision, ruling that a federal legislative body didn't have the authority to set the voting age for state elections.
Congress pressed on, proposing the 26th Amendment to the Constitution, which essentially did what the statute was intended to do. The ratification process took less than four months — the shortest time ever for a Constitutional amendment. The U.S. joined 35 other nations in allowing 18-year-olds to have a codified political voice.
All of which leaves some members of the Class of 2021 with a vote to cast in this year's presidential election. While those pre-1972 seniors knew the importance and effect a presidential election brought to bear on a nation's policies and people, ours was only a theoretical proposition. Now, seniors old enough to vote, have a real say in the matter … along with matters such as the makeup of a school board whose work those same students can find every day in the hallways and classrooms at GISH.
Plus, given the unmatched circumstances under which the Class of 2021 finds itself matriculating, voting for a president adds to the unprecedented underpinnings this class takes with it into history — Grand Island Senior High's and their own.
---
July and August memorial list of GISH Alumni
GARY PETERSEN, Class of 1954, died March 16, 2020, in Paradise Valley, Ariz. He was 83. 
DIANE (JAIXEN) LUNBERRY, Class of 1974, died June 29, 2020, in Lincoln. She was 63.
ALEX SCHNEBERGER, Class of 2016, died  July 1, 2020, in Grand Island. He was 21.
MICHELLE POLLOCK, Class of 1996, died July 2, 2020, in Cairo. She was 45. 
ANDREW FAIRBAIRN, Class of 1991, died July 4, 2020, in Lincoln. He was 47. 
IRENE HEIDER, Class of 1938, died July 7, 2020, in Grand Island. She was 102. 
MARILYN (SKEELS) RANK, Class of 1947, died July 9, 2020, in Grand Island. She was 91. 
JUDY (TAGGE) WERNER, Class of 1961, died July 10, 2020, in Omaha. She was 77.
SHIRLEY (HOLMES) SORENSEN, Class of 1955, died July 13, 2020, in Omaha. She was 84. 
RANDY STOUT, Class of 1978, died July 14, 2020, in Grand Island. He was 60. 
CONNIE (LETSCHER) JONES, Class of 1980, died July 15, 2020, in Lincoln. She was 58. 
MICHAEL GEORGE, Class of 1967, died July 16, 2020, in Grand Island. He was 71. 
STACY MORTON, Class of 1977, died July 16, 2020, in Chandler, Ariz. Stacy lived in Gilbert, Ariz. He was 61. 
WENDY (OSTRANDER) BUNDE, Class of 1992, died July 17, 2020, in Huntington, Tenn. She was 46. 
FLOYD MARET, Class of 1972, died July 20, 2020, in Grand Island. He was 65. 
ROBERT MONTGOMERY, Class of 1951, died July 20, 2020, in Arvada, Colo. He was 87. 
GEORGIA 'DEDE' DITTER, Class of 1951, died July 21, 2020, in Grand Island. She was 87. 
LORETTA (MCKINNEY) DECKER, Class of 1956, died July 22, 2020, in Kearney. She was 81.
CARLOS GUERRERO, Class of 1999, died July 25, 2020, in Kearney. Carlos lived in Grand Island. He was 38. 
WILMA (HARRISON) MORTON, Class of 1943, died July 25, 2020, in Grand Island. She was 95. 
SUSAN (MORTON) HAUPTMEIER, Class of 1963, died July 25, 2020, in Grand Island. She was 73.
RONNIE PICHLER, Class of 1977, died July, 27, 2020, in Grand Island. He was 62. 
DOROTHY (ROSCHYNIALSKI) AUBUSHON, Class of 1956, died August 2, 2020, in Grand Island. She was 82.
JIM ENCK, Class of 1956, died August 2, 2020, in Grand Island. He was 81.
STANLEY WALTER, Class of 1969, died August 2, 2020, in Puyallup, Wash. He was 68. 
CINDY WEDDINGTON, Class of 1978, died August 5, 2020, in Sebastian, Fla. She was 60.
JAMES SANDER, Class of 1969, died August 6, 2020, in Doniphan. He was 69. 
VIRGINIA (GUSTIN) SEMM, Class of 1950, died August 8, 2020, in Grand Island. She was 87. 
BETTE (MCKNIGHT) SCHWEIGER, Class of 1952, died August 10, 2020, in Des Moines, Iowa. She was 85. 
PATRICIA (DOLLOFF) OSWALD, Class of 1956, died August 12, 2020, in Aurora. She was 81. 
MICHAEL CASPER, Class of 1980, died August 13, 2020 in Omaha. Michael lived in Fremont. He was 57. 
LENA FOOTE, Class of 2007, died August 13, 2020, in Houston. She was 34. 
RODNEY JOHNSON, Class of 1944, died August 16, 2020, in Grand Island. He was 94.
TONY ROCK, Class of 1961, died August 17, 2020, in Manhattan, Kan. He was 76.
JANICE (SINNER) SCHWIEGER, Class of 1958, died August 17, 2020, in Grand Island. She was 79. 
LEE ANN (ROMAN) TERJAK, Class of 1980, died August 19, 2020, in Lincoln. Lee Ann lived in Central City. She was 58.
DAROLYN (MCAHREN) MCDONALD, Class of 1958, died August 19, 2020, in Albion. She was 80. 
LONNIE DICKSON, Class of 1981, died August 20, 2020, in Lincoln. He was 57. 
BILL RAUERT, Class of 1953, died August 24, 2020, in Scottsbluff. He was 85.  
BONNIE (SASS) HANSSEN, Class of 1953, died August 28, 2020, in Doniphan. She was 85.
To report an alumni death since August 31, 2020, please send an email with the first name, last name, class year and maiden name if applicable to alumni@gips.org