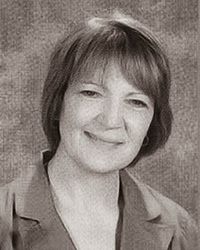 Patty Lundeen Galbraith Endowed Fund
This endowed fund was established in honor of Patty Galbraith's retirement after 32 years of dedicated service to the students, parents, and coworkers of CNSSP.
 
Eligibility and Purpose:
The grants from this endowed fund will be used to assist any student on an Individual Education Plan (IEP) in grades 6 through age 21. Students must be enrolled in a Developmental Learning Program (DLP); a Community Based Instruction (CBI); or a Transitional Learning Program (TLP).
Grants from the endowed fund will be awarded to a student(s) with financial hardships that make it difficult for him/her to participate in educational opportunities related to Functional Academics or Community Based Instruction. Grants are made for the sole purpose of enhancing the quality of life for the recipient/s.
Selection Committee:
Grant approval is made by Patty L. Galbraith and committee comprised by her selection.
Application Procedure:
Complete the grant application and submit to the Grand Island Public Schools Foundation. Grants will be awarded throughout the year as funds are available.

Patty Lundeen Galbraith Endowed Fund Grant Application