Congratulations to Jaime Wattier, the 2020 Staff Member of the Year!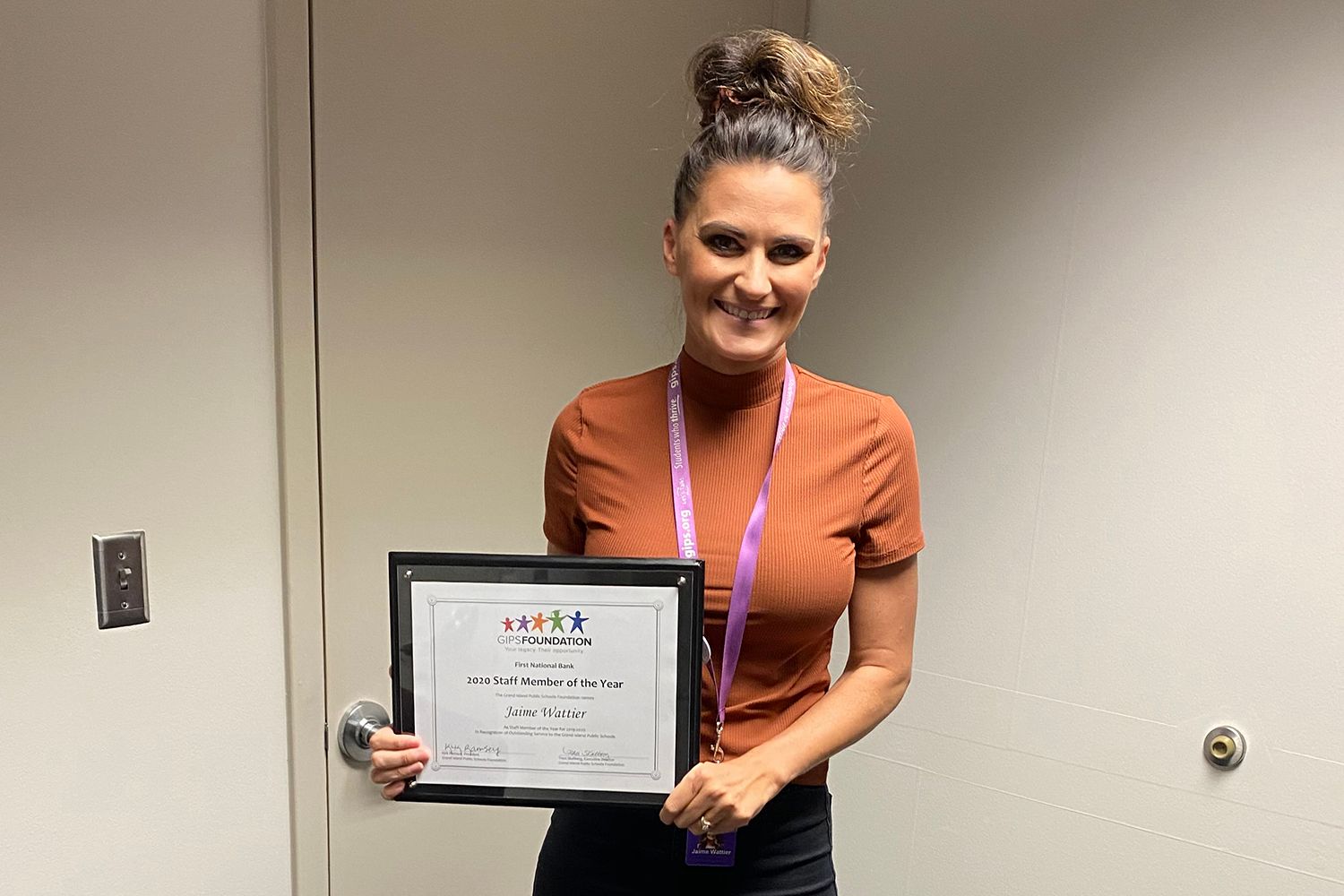 The Grand Island Public Schools Foundation and their corporate sponsor First National Bank traveled to schools to surprise teachers and staff in flash mob style presentations for the 2020 Teacher of the Year Awards. Six individuals were recognized.

The presentations tool place outside, in front of each building with staff and guests asked to wear masks and maintain six feet of distance apart. Presentationsl also were aired as Facebook Lives.
Each year the GIPS Foundation accepts nominations for these awards. Nominees must be current teachers, principals, administrators, specialists, counselors, or support staff members (secretaries, custodians, para-educators, food service etc.) in the Grand Island Public Schools.
In this unusual year, the GIPS Foundation accepted most nominations electronically…collecting more than 900 of them. 340 individuals were nominated.
"In this unprecedented time, we have seen many heroes rise. The staff of Grand Island Public Schools has gone the distance for our students and for our community," said Traci Skalberg, GIPS Foundation director. "This program is one of the ways that we can thank our teachers and staff," she said.
Each winner received a plaque and a $500 prize with the Administrator of the Year receiving a grant to be spent in their building instead of the cash prize. The corporate sponsor of this program is First National Bank.

Image Gallery