JULY 13, 2021
You are invited!
We are excited to celebrate the Rededication of our Memorial Stadium. Watch the video below and join our facebook event to see the latest details as they are released.
Memorial Stadium - Jack Martin Field
REDEDICATION COMMUNITY CELEBRATION
August 22, 2021

Celebration event to include:
* Presentation of Colors
* Military & High School Marching Bands
* Self-Guided Tours from 6 pm - 9 pm
* Ceremony at 7 p.m.
The public is invited to attend.
Questions? Call 308-385-5525 or email foundation@gips.org
 
Make sure to join our facebook event and invite your friends to attend the celebration!
Rededication Celebration Ceremony Program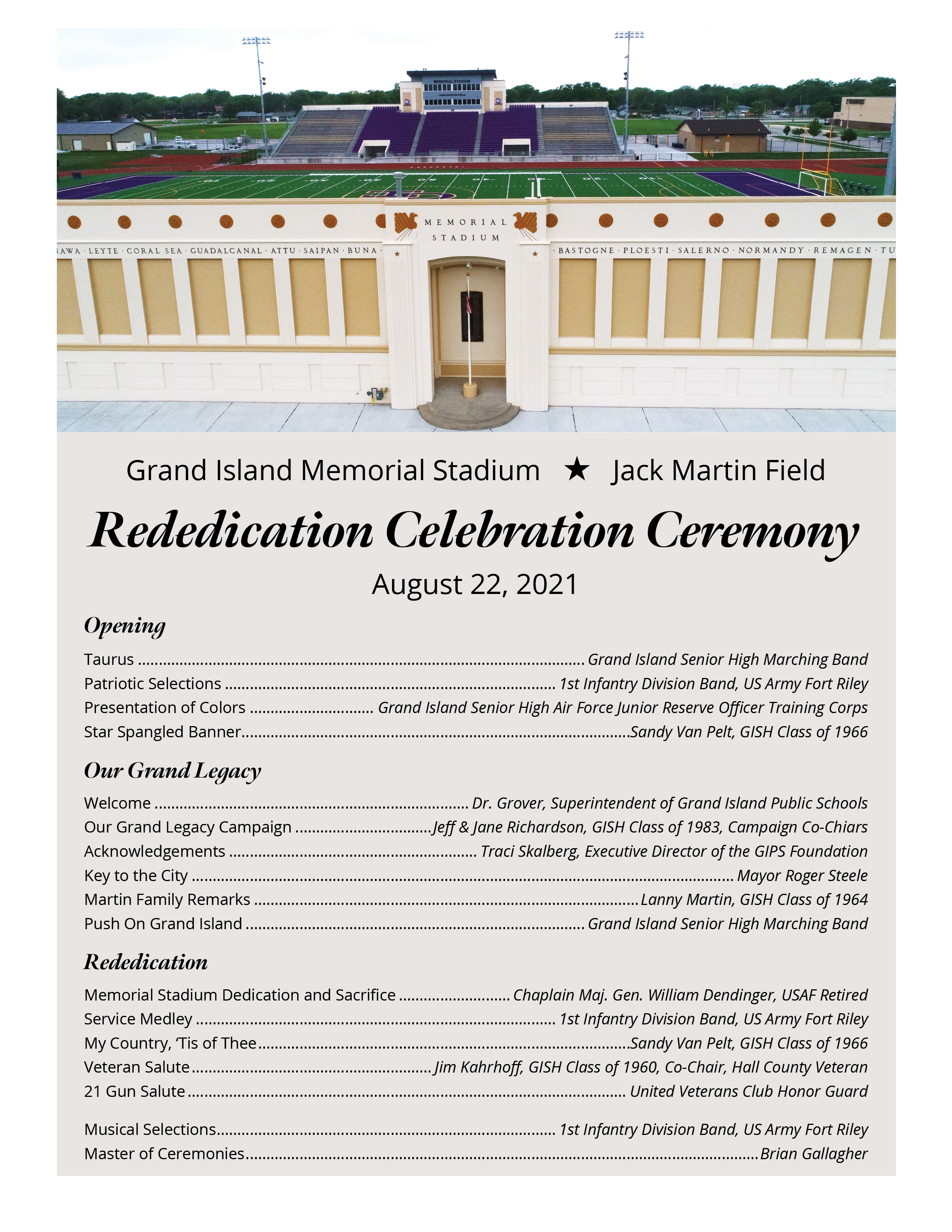 Rededication Celebration Ceremony Program