Kari Hooker-Leep named new GIPS Foundation Executive Director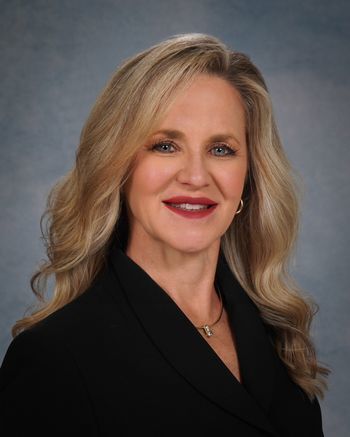 The Grand Island Public Schools Foundation has chosen Kari Hooker-Leep to succeed Traci Skalberg as its Executive Director. Hooker-Leep will join the GIPS Foundation on June 27. 
For the past 17 years Hooker-Leep has been the Regional Director for CHAD — Combined Health Agencies Drive. In addition to her experience leading CHAD, she will bring a strong background in fundraising and community involvement to the GIPS Foundation.
"Kari Hooker-Leep has strong ties to the Grand Island community and the Grand Island Public Schools. She is a life-long resident of Grand Island, a graduate of Grand Island Senior High, Walnut Junior High, and West Lawn Elementary. We are pleased to welcome her history of relevant experiences and expertise as the Foundation's new Executive Director," said Vikki Deuel, Foundation Board President.
Hooker-Leep said. "I am excited to step into the Executive Director position at Grand Island Public Schools Foundation. Although Traci Skalberg has left a remarkable footprint and big shoes to fill, I am ready for the challenge. As an alumni of GIPS, I am aware of all the amazing things the Foundation has accomplished and the goals it has set moving forward. I am honored to be able to be a part of this wonderful organization." Hooker-Leep has a Bachelor of Science Degree from the University of Nebraska-Lincoln. She will be the second Executive Director of the GIPS Foundation.
Skalberg joined the Foundation in 2003 and has been its only Executive Director. She will become the Executive Director for the Central Community College Foundation in August.
The GIPS Foundation builds strong partnerships with the district and community stakeholders through hundreds of thousands of dollars in annual scholarships to graduating seniors, grants for classroom innovation and professional development, Teacher of the Year recognitions, the Grand Island Senior High Hall of Honor program, and major projects such as the renovation of Memorial Stadium. It responsibly manages and grows charitable assets and inspires the power of community to invest in access, equity, and opportunity for all GIPS students.