Grand Island Public Schools Foundation welcomes new board members, announces officers for 2022
At their January 19 meeting, the Grand Island Public Schools Foundation Board of Directors elected Vikki Deuel, President; Zach Butz, Vice-President; and Tom Gdowski, Secretary/Treasurer. Dr. Connie Allen, Kim Jensen, and Pam Price retired from the board. The board elected Tom Bednar and Yvette Engelhaupt as new board members.
Foundation Board President Vikki Deuel remarked, "Our January board meeting is always one that is bittersweet in nature. We say goodbye to board members Dr. Connie Allen, Pam Price, and Kim Jensen whose terms are up and are stepping down from the board. These board members have given freely of their time to make a positive difference in the lives of GIPS students, their families, and staff. They accepted the challenge to be stewards of our donor's funds and have done a remarkable job of accepting that challenge. At the same time, we welcome new board members Tom Bednar and Yvette Engelhaupt to the foundation board. Their experiences, standing in the community, and passion for being difference-makers make them a perfect fit to carry out the mission and vision of the GIPS Foundation."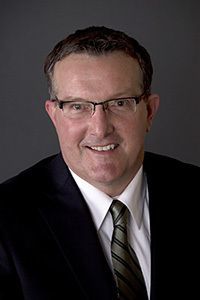 Tom Bednar is co-owner and physical therapist at Grand Island Physical Therapy. He is a graduate of the University of Nebraska at Kearney and the University of Nebraska Medical Center. Along with his partners, Bednar co-founded Grand Island Physical Therapy in 1987. Bednar has long been involved in the Grand Island community serving on various church and civic boards including the Bud & Gloria Wolbach Foundation Board and the GIPS Athletic Booster Board. Bednar and his wife Tami, have four grown children, with three of them graduating from Grand Island Senior High.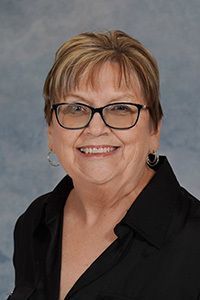 Yvette Engelhaupt is a retired educator having spent 32 years serving the Grand Island Public Schools. She earned her bachelor's degree from Chadron State College and her master's degree from Doane University. Upon her retirement in 2007, Engelhaupt became a Math Consultant for Kendall Hunt Publishing, traveling the country to teach teachers how to teach Math. Engelhaupt has served the community in various capacities over the years and currently serves on the Literacy Council Board. Engelhaupt's three grown children all attended GIPS.
Others serving on the Grand Island Public Schools Foundation Board of Directors are Bianca Ayala, Kathie Degen, Todd Enck, Jenna Grenier, K.C. Hehnke, Vince Hernandez, Audrey Lutz, Erin Marsh, Roger Schmidt, and Dr. Rob Winter.  Ex-officio members are Lindsey Jurgens, Dr. Tawana Grover, Dr. Ken Schroeder, Kari Price, and Executive Director Traci Skalberg. 
The Grand Island Public Schools Foundation is the tax-exempt organization that accepts gifts on behalf of the Grand Island Public Schools. Since the Foundation's inception in 1983, its mission and goal are to enhance a tax-funded education by creating additional opportunities for students through philanthropic means. Programs and projects that fall under the Foundation's enhancement umbrella include booster clubs, college scholarships for Grand Island Senior High School students, dual enrollment scholarships, facility enhancement, teacher and student recognition, alumni relations, the Grand Island Senior High School Hall of Honor, and the Classroom Mini-Grant Program. The Grand Island Public Schools Foundation manages more than 150 funds designed by donors that annually make grants to invest in the students of the Grand Island Public Schools.