Grand Island Public Schools Foundation welcomes new board members, announces officers for 2023
At their January 18 meeting, the Grand Island Public Schools Foundation Board of Directors elected Zach Butz, President; Audrey Lutz, Vice-President; and Tom Gdowski, Secretary/Treasurer. The board elected Kelly Enck, Paul Hoos, Diana Kellogg and Shane Wissmann as new board members.
The Board also thanked Vikki Deuel for her service as the Board Chair for 2020-2022. As the gavel was passed to Zach Butz, Dr. Deuel remarked; "I'd just like to, once again, say what a heart-warming honor it has been to work alongside such a caring group of individuals who truly believe in making a difference in the lives of students, their parents, and the GIPS staff!" Dr. Deuel will continue to serve as a Board member for another term.
Todd Enck and Vince Hernandez also retired from the board. These board members have given freely of their time to make a positive difference in the lives of GIPS students, their families, and staff. They accepted the challenge to be stewards of our donors' funds and have done a remarkable job of accepting that challenge. Their passion for being difference-makers made them a perfect fit to carry out the mission and vision of the GIPS Foundation. We are grateful for their service.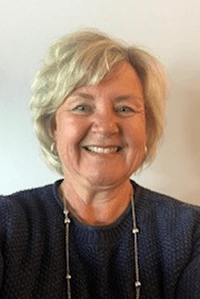 Kelly Enck has been a dedicated supporter of Grand Island Public Schools and served on the Board of Education from 2016-2020. Her involvement included Skills USA, sitting on the advisory Board for Academy of Business & Communications as well Key Communicators committee. The Enck family have been long time supporters of the GIPS Foundation, sponsoring several family scholarships. Kelly works for First National Bank of Omaha as a Senior Manager, Commercial Documentation. Kelly's husband Todd also dedicated 9 years to the Foundation Board and they have a daughter Madison who is currently a STEM Specialist with Lincoln Public Schools.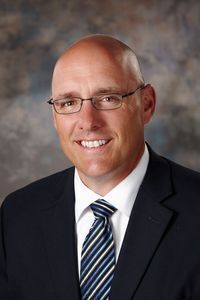 Paul Hoos was born and raised in Grand Island, graduating from GISH in 1989. Paul went on to play four years of football at UNK and graduated in 1993. Paul joined Hoos Insurance Agency in May of 1993 taking over full ownership in 2005. Paul's wife Sally of 29 years is a teacher at Aurora Public Schools. The couple have 5 daughters.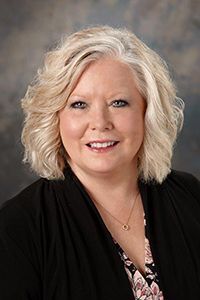 Diana Kellogg was first exposed to Grand Island Public Schools when she became active in PTO leadership during her children's elementary years. Ryan and Maegan are both graduates of GICC. Diana has been integral in developing hands-on working relationships for local businesses/education partnerships and skilled internship programs during her working career in Grand Island. Diana grew up in North Platte, a "teacher's kid", she started young with the love of education.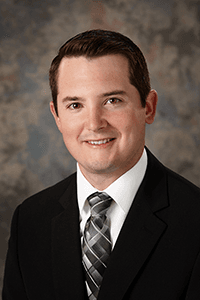 Shane Wissmann is originally from Bertrand and moved to Grand Island in 2009 after graduating from Wayne State College. He earned a degree in business administration with an emphasis in both finance and economics while attending Wayne State College. Shane worked for Five Points Bank for nearly 10 years. In 2018, Shane joined Allen Capital Group as a Senior Wealth Advisor specializing in retirement, tax, and estate planning and earned CERTIFIED FINANCIAL PLANNER™ certification in 2019. Shane became a shareholder in 2020. Leah, his wife, has taught English at GISH for the past 8 years and sponsors the Kiwanis-affiliated youth service group Key Club. They have a 3 year-old daughter, Halsey, and a newborn son, Hayes.
Others serving on the Grand Island Public Schools Foundation Board of Directors are Bianca Ayala, Kathie Degen, Jenna Grenier, Erin Marsh, Roger Schmidt, and Dr. Rob Winter.  Ex-officio members are Lindsey Jurgens, Dr. Ken Schroeder, Kari Price, and Executive Director Kari Hooker Leep. 
The Grand Island Public Schools Foundation is the tax-exempt organization that accepts gifts on behalf of the Grand Island Public Schools. Since the Foundation's inception in 1983, its mission and goal are to enhance a tax-funded education by creating additional opportunities for students through philanthropic means. Programs and projects that fall under the Foundation's enhancement umbrella include booster clubs, college scholarships for Grand Island Senior High School students, dual enrollment scholarships, facility enhancement, teacher and student recognition, alumni relations, the Grand Island Senior High School Hall of Honor, and the Classroom Mini-grant Program. The Grand Island Public Schools Foundation manages more than 150 funds designed by donors that annually make grants to invest in the students of the Grand Island Public Schools.