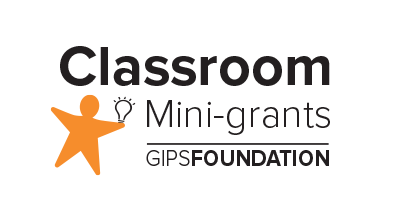 GIPS Foundation announces opening of 2020 Classroom Grant Application - Round Two
The Grand Island Public Schools Foundation is pleased to offer the second round of the 2020-2021 annual mini-grant cycle. "The GIPS Foundation Board is committed to investing in students. The pandemic has created different realities for learning. We know GIPS Teachers and Staff are creative and resilient. We look forward to helping them invest in students in these extraordinary times," said Kirk Ramsey, GIPS Foundation Board President. 
Seven grants were funded in the first round offered earlier this school year. Last school year, 17 mini-grants were funded across the district that impacted approximately 3,222 students. The mini-grant fund is established via the Add it Up to Opportunity! Staff and Board fund drive and Community Fund Drives held during the 2019-2020 school year.
Grant awards will range from $100 - $2,000.
The Grand Island Public Schools Foundation awards mini-grants in two rounds on an annual basis. Mini-grants are designed to fund educational opportunities for students that are not available through the school district's general budget. Only applicants with a @gips.org email address are eligible for grants.
Round 2 Deadlines:
December 15 - open
January 28 at 4:00 pm - closed
February - awards announced
Projects should begin after March 1. This could include summer school and next fall.

CONTACT: Traci Skalberg, Grand Island Public Schools Foundation, (308) 385-5900, extension 1170; tskalberg@gips.org