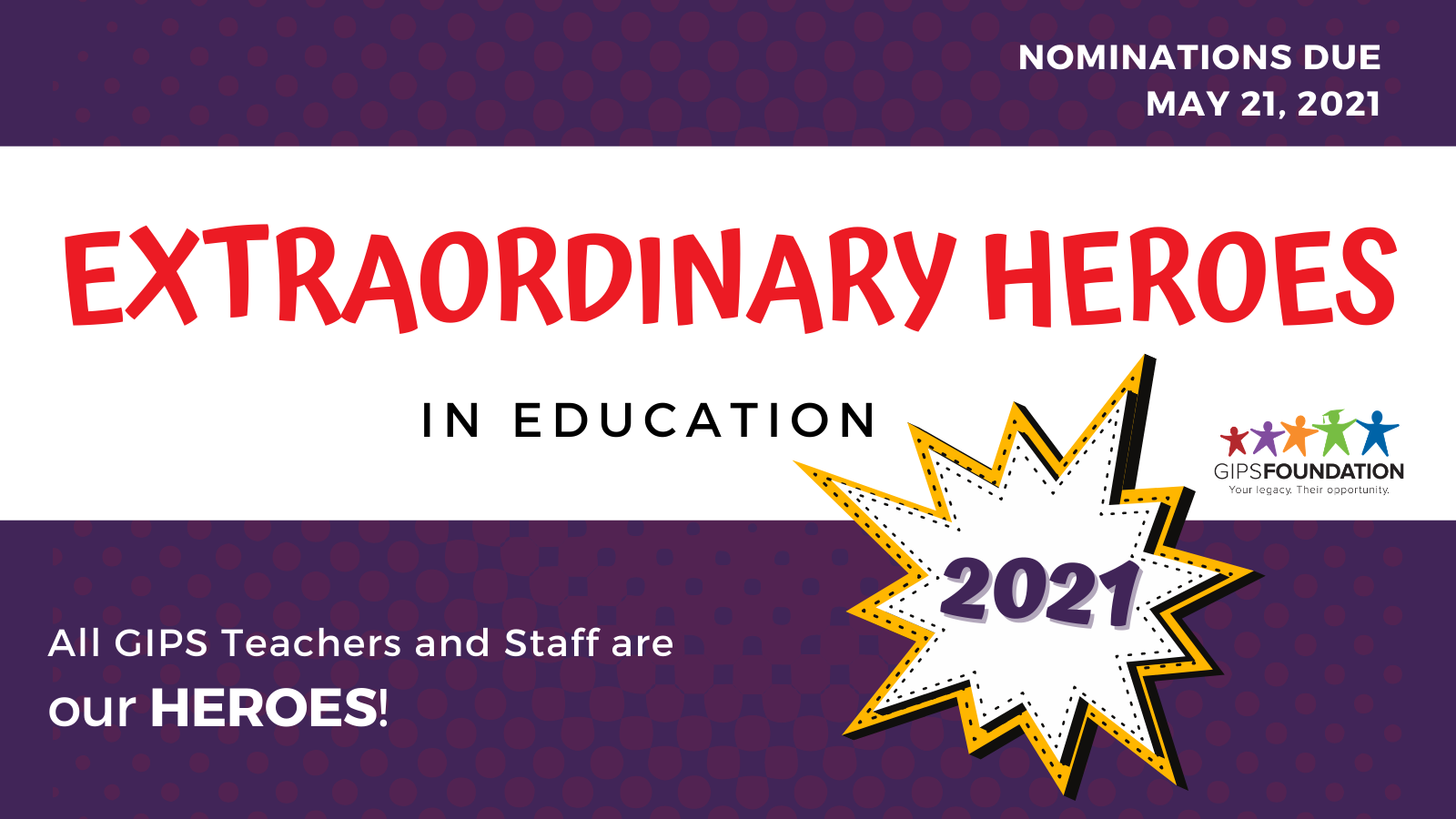 Nominations being accepted for Extraordinary Heroes in Education
The Grand Island Public Schools Foundation is accepting nominations for the 2021 Extraordinary Heroes in Education Award. The program is sponsored by First National Bank. The deadline for 2021 school year nominations is May 21, 2021.

"How grateful we are for the tenacious and heroic efforts of our teachers, administrators, and staff to keep our schools open, meeting the needs of the more than 10,000 students of Grand Island," said Traci Skalberg, GIPS Foundation director. "This program gives us the mechanism to reach out to the community and help them recognize their heroes in education. Anyone can nominate a GIPS Staff member. All nominations are shared with those who were nominated," she said. 
Nomination forms are available on the Grand Island Public Schools Foundation website, https://gipsfoundation.org/what-we-do/teacher-of-the-year.html 
Nominations should include the following information:
Teacher, Principal, or Staff Member's name
Subject/grade taught, or job duty
Name of school where teacher, staff member, or principal is employed
Name, address, phone number and e-mail address of person submitting nomination
An explanation of why the teacher, principal, or staff member is your Extraordinary Hero
Nominations can be submitted electronically or by mail to the Grand Island Public Schools Foundation, P.O. Box 4904, Grand Island, NE 68802-4904.
CONTACT: Traci Skalberg, Grand Island Public Schools Foundation, (308) 385-5900, extension 201170; tskalberg@gips.org