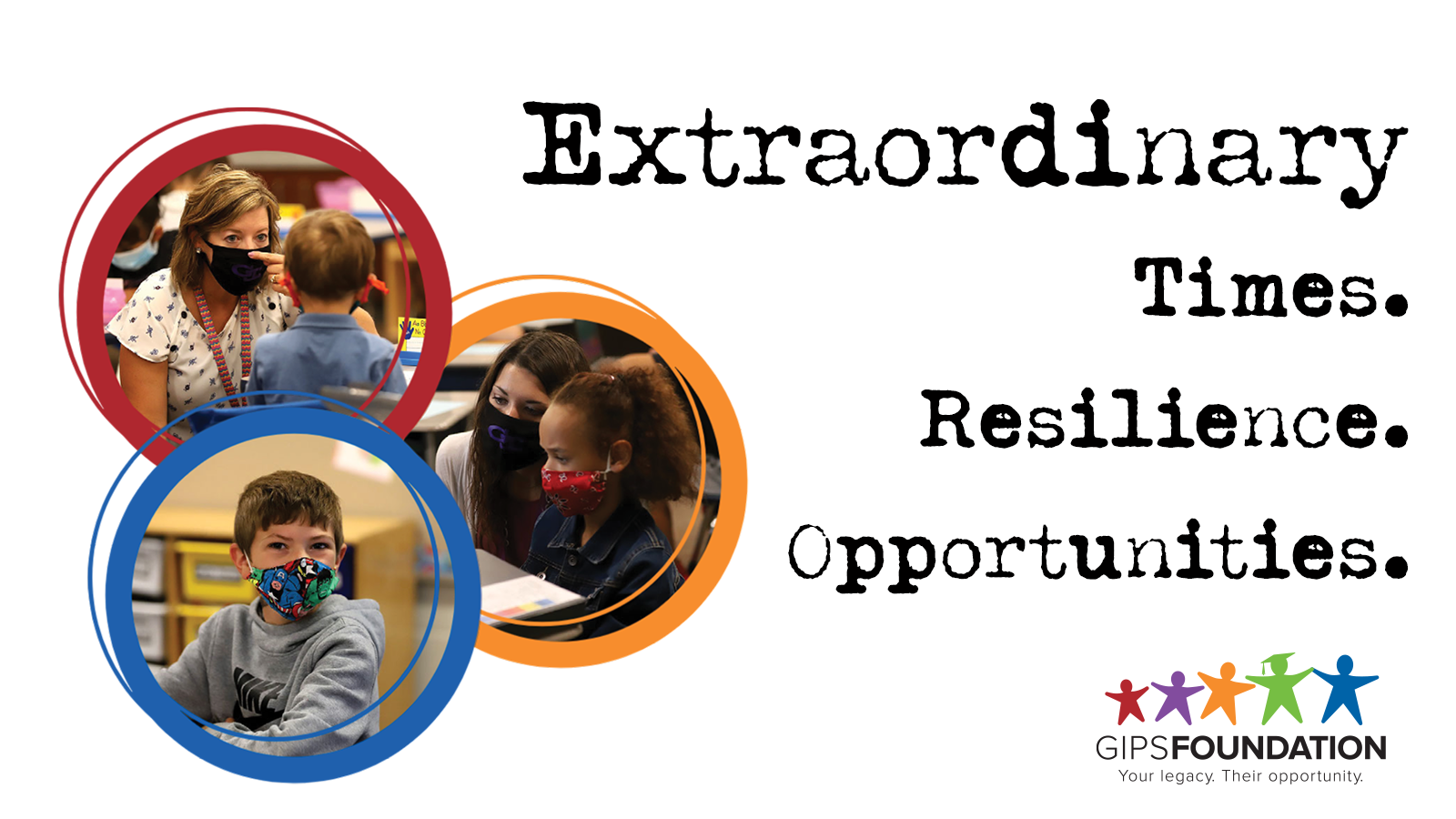 It all adds up! Since we started this campaign in 2004, GIPS staff has given $1,004,523 to our GIPS Foundation to invest in students.
For every dollar you have invested, our Foundation has added $27.06 to bring the total benefit to students up to $28,193,814!
Extraordinary Times
A note from your co-chairs:
Extraordinary.  There will never be another year quite like this. We have witnessed extraordinary tenacity, grit, and care, as together we returned to classrooms in person, online, and hybrid.  We have been together, apart. One thing is certain, we have done it all for our students.
While finding new ways to do all of the 'ordinary' things such as providing classroom grants, college scholarships, and student success grants; OUR Foundation also raised dollars to support our students and staff through personal hardships during this extraordinary time. The stories make you cry. Utility bills, internet bills, transportation, medical bills, and mental health have all been a focus. We can count on OUR Foundation to walk along-side us and make investments in opportunities when the district cannot.
Your gift matters now more than ever! Our Foundation cannot make these investments without our support.  When we give to our GIPS Foundation, it is a signal to the community that we see and believe in our Foundation, and they should too.  Because we give, our Foundation is able to create even more resources for our students from the greater community.
We hope that you will join us with your extraordinary gift. Your contribution, no matter the size, provides Extraordinary Opportunities for our students! 
2021 Co-Chairs
Amy Bombeck, Wasmer Elementary
Jen Shafer-Ehlers, Engleman Elementary
Jen Kramer, Westridge Middle School
Amanda Rood, Barr Middle School
Angela Wiegert, Walnut Middle School
Deb Lawson, Grand Island Senior High
Audrey Smalley, Grand Island Senior High
---
---
Sam Foltz Challenge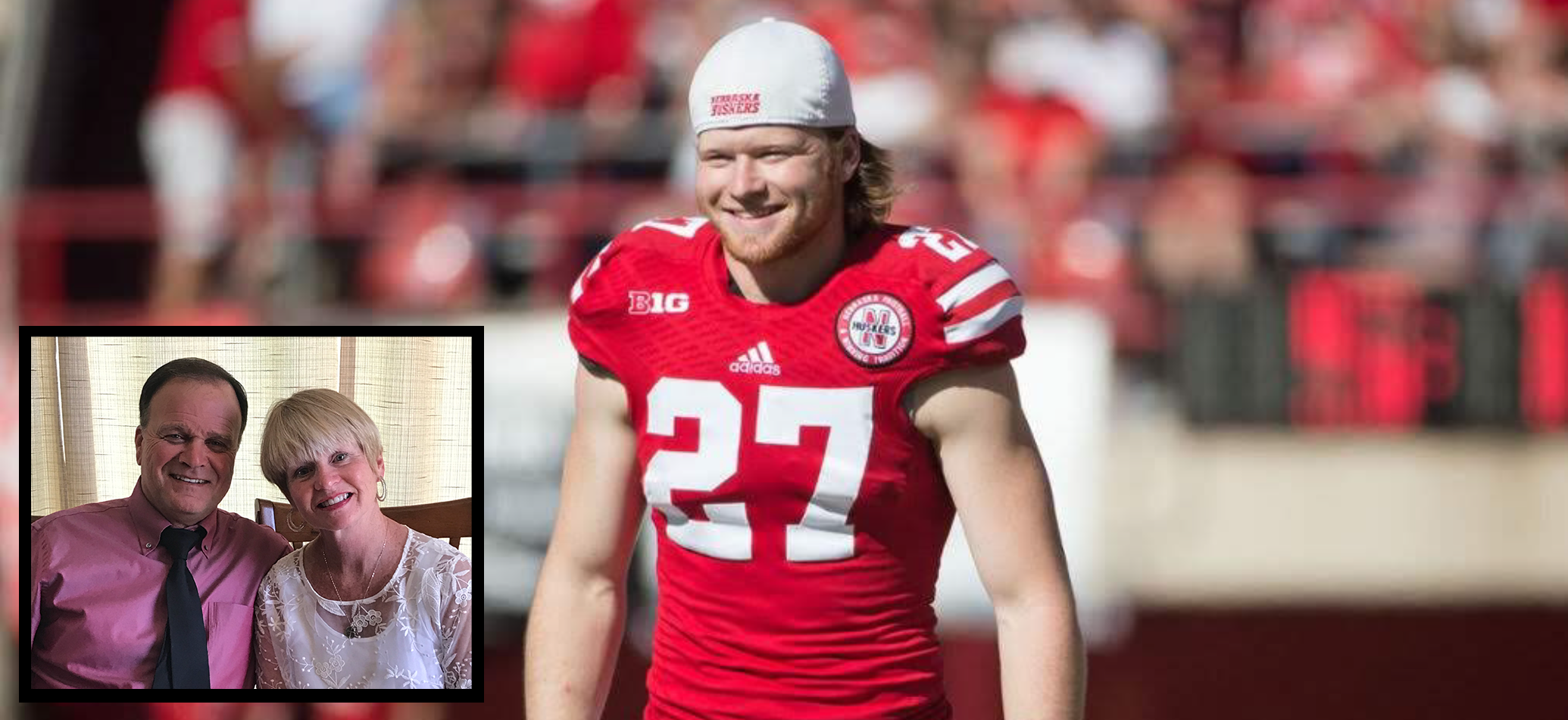 #dreambig
With the sincere desire to encourage the staff and students of Grand Island to "Dream Big" in all their endeavors, Gerald and Jill have pledged $5,027 from the Sam Foltz Foundation to match all new and increased gifts from staff to the 2021 Add it Up to Opportunity Staff Campaign. Your new or increased gift will add up twice as fast for students!
---
Team Competition
Rules:
The contest will run March 23 – April 16. Although contributions will be accepted at any time, April 16 will be the last day contributions will be eligible for the contest.
There are 49 teams. Teams are divided by building. Each campus is a team. Barr, Walnut, Westridge, Senior High, and the Kneale Administration building have been split into 4 or more teams.
The team that has the

highest percentage of gifts meeting the challenge

(gifts qualifying as new or increased) and highest percentage of giving will win a prize.
The team that has the highest percentage of gifts meeting the t-shirt challenge ($60 or more) will win a prize.
---
Prizes
Grand Prize
The team that wins contest 1 will receive the traveling trophy and an appropriate prize to be worked out with their team leader/s.
Building Prize
The team that wins contest 2 will receive an appropriate prize to be worked out with their team leader/s.  
100% Team Treat Day
All teams that give at 100% will earn a treat for their team delivered by the Foundation in May.  
Social Media - Weekly Prize
Each qualifying social media post on Facebook, Twitter or Instagram will be entered into a weekly random drawing for a gift card to a local business. Qualifying posts include: #whyigive #Extraordinary @GIPSFoundation
---
Back by Popular Demand:
Administrator Substitutes, YOU get a Personal Day
All Staff Members who give $120 or more will be entered into a drawing to win an extra personal day to be added to next year's contract. Teaching & Learning Administrators will substitute for certified staff who require a sub. Classified staff are also eligible to win. Three winners will be drawn.
---
Free T-shirts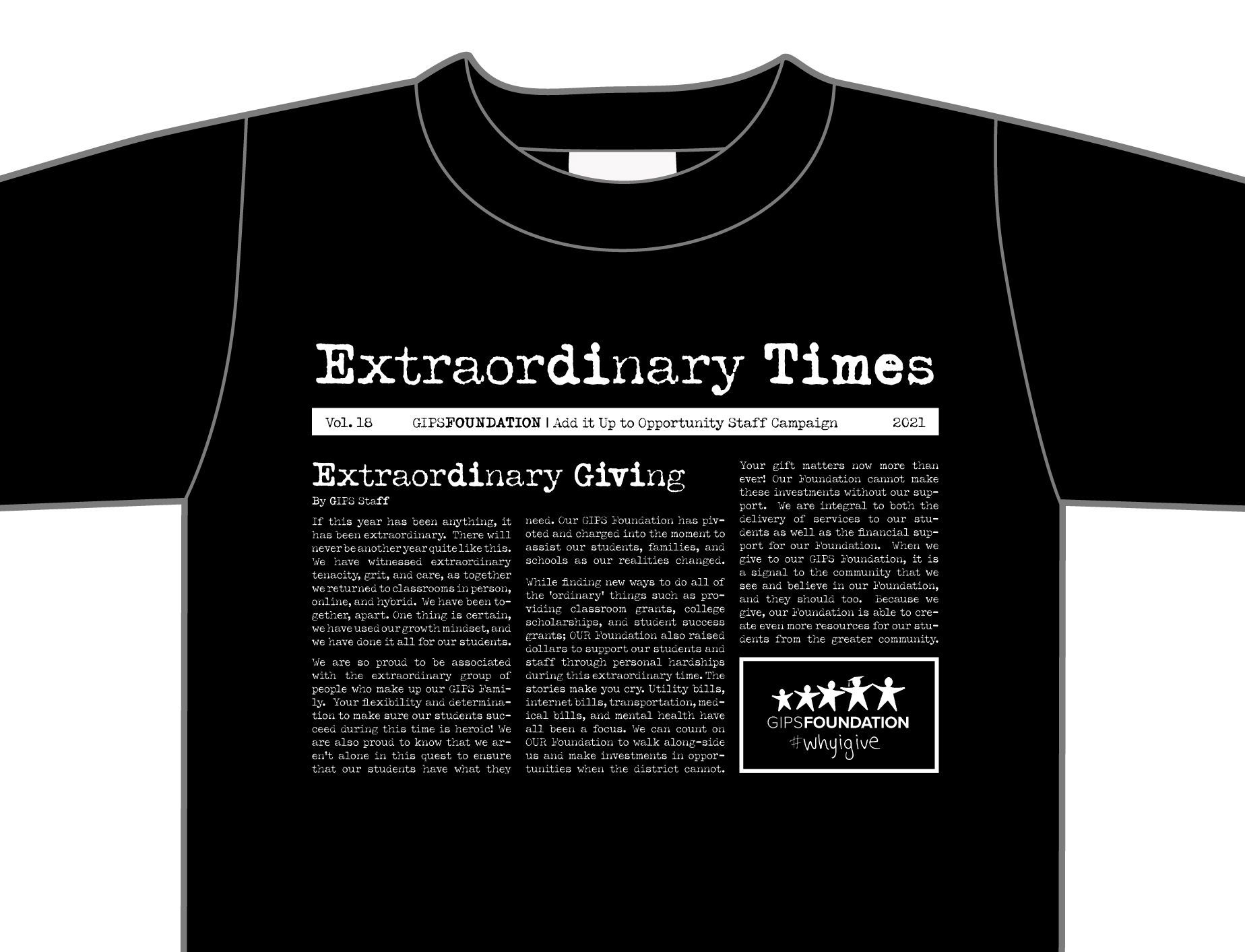 All who pledge $60 or more are eligible for a free T-shirt. These shirts can be worn with jeans on the Team Jeans Day. Adult Sizes: S, M, L, XL, XXL, XXXL, XXXXL, XXXXXL.