Volume 6 | Number 4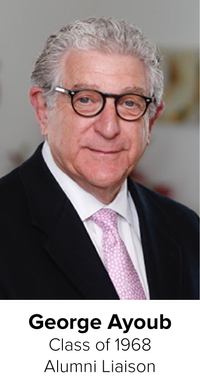 Welcome to the July, 2021, edition of Rise Grand Island, the alumni newsletter for Grand Island Senior High published every other month by the Grand Island Public Schools Foundation. Rise is where we connect with thousands of Islanders across the globe, keeping you and them informed on what's happening in Purple and Gold land, and reminiscing a little bit as well.
This is Volume 6, Number 4, as we hit our stride in year six as the official publication for alums of Islander Nation. Thanks for reading us and for your comments and support.
We really enjoy hearing from those of you who find Rise in your inbox every other month. Give us a shout, especially if you or a GISH alum you know has done something new, newsy, or newsworthy. You can reach us at alumni@gips.org.
Our At the Top lead story this issue muses that "normal" may be closer than we think as vaccines and protocols do their thing. The evidence: a Memorial Stadium rededication, class reunions beginning to meet in person, and plans to induct a new class into the Grand Island Senior High Football Hall of Fame in September. 
From the Grand Island Public Schools Foundation office, board president Vikki Deuel reports on Legacy Grants in Your Legacy. Their Opportunity.
On the Island correspondent Jackie Ruiz gives us a glimpse of what Senior High students are doing this summer.
Our Distant Mirror correspondent, Mike Monk, Class of 1967, invites you to attend a wedding: the marriage of two of his granddaughter's stuffed toys. Here comes the bride …
My I've Been Thinking column proposes that while summertime may differ from when I was in high school, GISH students are nevertheless fully engaged in June, July, and August — which plays against the stereotype of Gen Z.
In this issue's, (e) Mail Bag, our letters to the editor, we found a couple more remembrances of Mr. Kral, GISH's legendary English teacher who died earlier this year. "Distant Mirror" columnist Mike Monk wrote about the inimitable Mr. Kral in Rise's March issue.
Our Class Reunion Update lets you know who is going to party and when, in case your class is on deck or maybe you just want to crash another class's soiree and see a few old friends.
As usual we'll see what songs were tapping our toes, what movies were wooing us on the big screen, what novels we were reading, and what television shows entertained us from each decade during July.
Finally, as we do every issue, we honor those Islanders who passed away the last couple months in our In Memoriam section.
We hope you find this Rise to your liking.
Remember Islanders: Keep pushing on.

George Ayoub, Class of 1968
Editor, Rise Grand Island
alumni@gips.org
---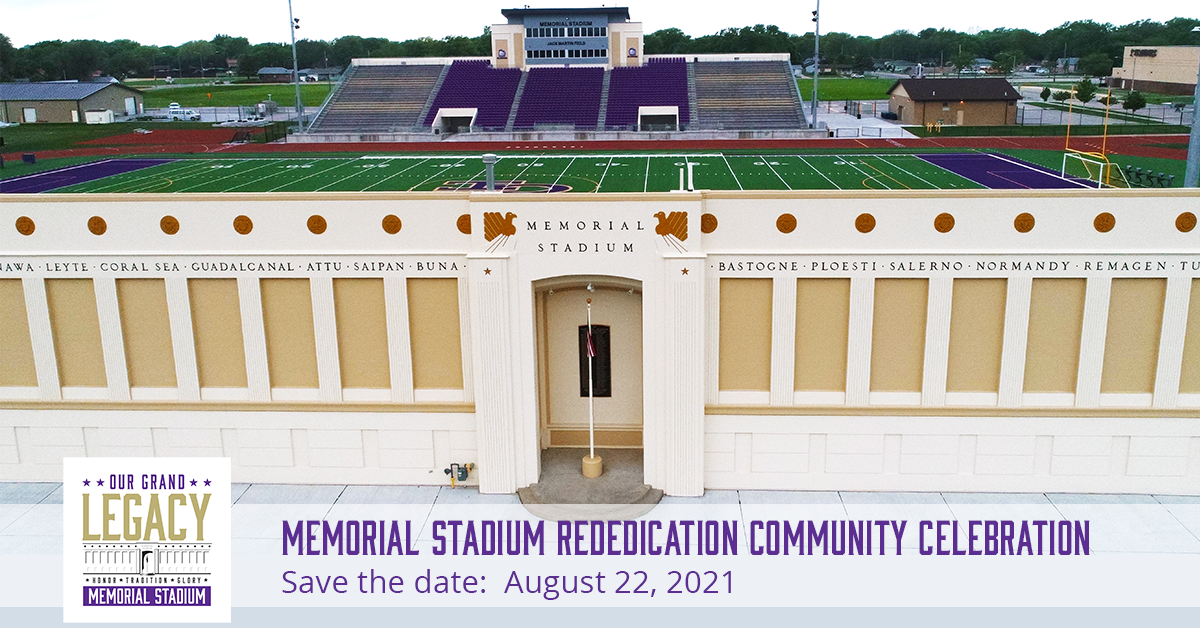 You're invited to:
Grand Island Memorial Stadium | Jack Martin Field
Rededication Community Celebration
Sunday, August 22 | Open House 6  p.m. - 9 p.m., Ceremony at 7 p.m.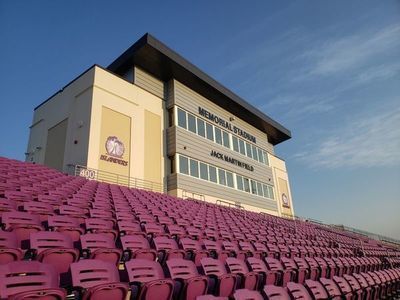 Celebration event to include:
* Presentation of Colors
* Military & High School Marching Bands
* Self-Guided Tours
* Sweet Treat to Take Home
Questions? Call 308-385-5525 or email foundation@gips.org
See you on August 22!
---
As Normal Returns Slowly, Big Events Near
The Grand Island Public Schools posted its proposed back to school plan for the fall. Parent and community members now have time to comment on the plan. If you're curious, it can be found here.
What the plan really signifies is that the world in and around Grand Island Senior High seems to slowly be returning to what will be normal — even though it may be a new normal.
Nevertheless, as vaccines and protocols continue to work, a number of big events for Islanders are in the offing.
Stadium Rededication
The first is the rededication of Memorial Stadium, planned for the evening of Sunday, August 22. Complete with tours, a short program, and a sweet treat to take home as a memento, honoring the spectacular new stadium on North Lafayette promises to be a true community celebration.
Among the show stoppers available to those in attendance is a lighted, interactive board under the East Stadium honoring 185 local vets who have fallen in war. Under the West Stadium will be the "Donor Wall," a huge display of those who led the campaign to remake Memorial Stadium through their financial commitment to the project.
For more on the rededication please see a display ad and several videos elsewhere in this edition of Rise.
Alumni Reunions
Class reunions appear to be slowly moving toward in-person gatherings although several are still using Zoom as a way to gather.
You can find the details of these reunions and class gatherings in the Reunion section of Rise. Please make sure information for your class is correct. Here's hoping we can soon again renew friendships and catch up with long lost buddies face-to-face.
Even so, the idea that class reunions are beginning to "reopen," is a hopeful sign that normal may not be that far off.
Senior High Football Hall of Fame
A new class of honorees will be inducted into the Grand Island Senior High Football Hall of Fame the weekend of Sept. 17-18. Those being honored will be introduced Friday night at halftime of the Senior High football game and then formally inducted Saturday at a banquet.
The new class for the Hall of Fame:
                               Contributor - Barry Sandstrom
                               Coach - Tex Harvey  
                               Team - 1987
                               Players - 
                                       Oscar Bredthauer 
                                       Gary Pedersen 
                                       Scott Siegel
                                       Troy Tesmer
                                       Bill Wheeler 
                               Legends - Robert and Royal Kahler
---
Top Rated Television Shows
from many a July 15th ago
1951

"Colgate Comedy Hour" starring Guest Hosts

1961

"Gunsmoke" starring James Arness

1971

"The Flip Wilson Show" starring Flip Wilson

1981

"M*A*S*H*" staring Alan Alda and Mike Ferrell

1991

"Murphy Brown" starring Candace Bergen

2001

"Friends" starring Jennifer Aniston

2011

"American Idol" starring Ryan Seacrest
Source: Nielsen Media Research
---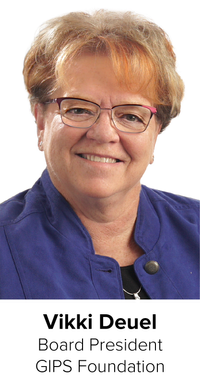 Legacy Grants
By Vikki Deuel
President, Grand Island Public Schools Foundation Board
What do winter coats, caps and gowns; replacement jazz band instruments for the middle schools; wrestling shoes; dual credit course fees; shoes; show choir fees; gas money to cover out of town medical appointments; mental health counseling bills; and sports bras have in common? "Not much" you may think, but in reality they have a great deal in common. These items are just a few of the types of needs that are covered by the fourteen Legacy funds of the Grand Island Public Schools Foundation.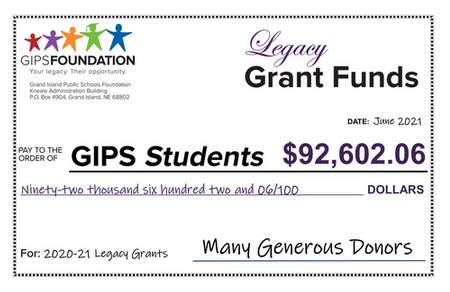 You may find yourself asking, "Just what is a Legacy Fund"? In the Grand Island Public Schools Foundation, legacy funds are monies given by a donor and invested with the Foundation to create an endowment. These invested funds eventually generate enough income to annually fund the submitted requests that benefit students in grades pre-kindergarten through twelfth.
There are two important elements that make these donated funds a "Legacy".  First, the fund reaches a financial level where it perpetually benefits students. The second, and perhaps most important to the donor, is the personalized nature of the fund, for it is the donor who identifies the parameters and the types of requests that will be funded.
Legacy funds can be created for loved ones who are no longer with us, individuals we wish to honor, or as a way to personally create opportunities for students. It's never too late to consider starting a legacy fund as your way to put your stamp on the future, your gift from one generation to the next. "Legacy Funds", a way to touch Grand Island Public School students forever and in a meaningful way. Remember, your legacy is their opportunity.
---
Top Rated Songs
from many a July 15th ago
1941

"Amapola (Pretty Little Poppy)" by Jimmy Dorsey and His Orchestra

1951

"How High the Moon" by Les Paul and Mary Ford

1961

"Travelin' Man" by Ricky Nelson

1971

"Want Ads" by The Honey Cone

1981

"Bette Davis Eyes" by Kim Carnes

1991

"Rush Rush" by Paula Abdul

2001

"Lady Marmalade" by Christina Aguilera et al.

2011

"Rolling in the Deep" by Adele
Source: playback.fm
---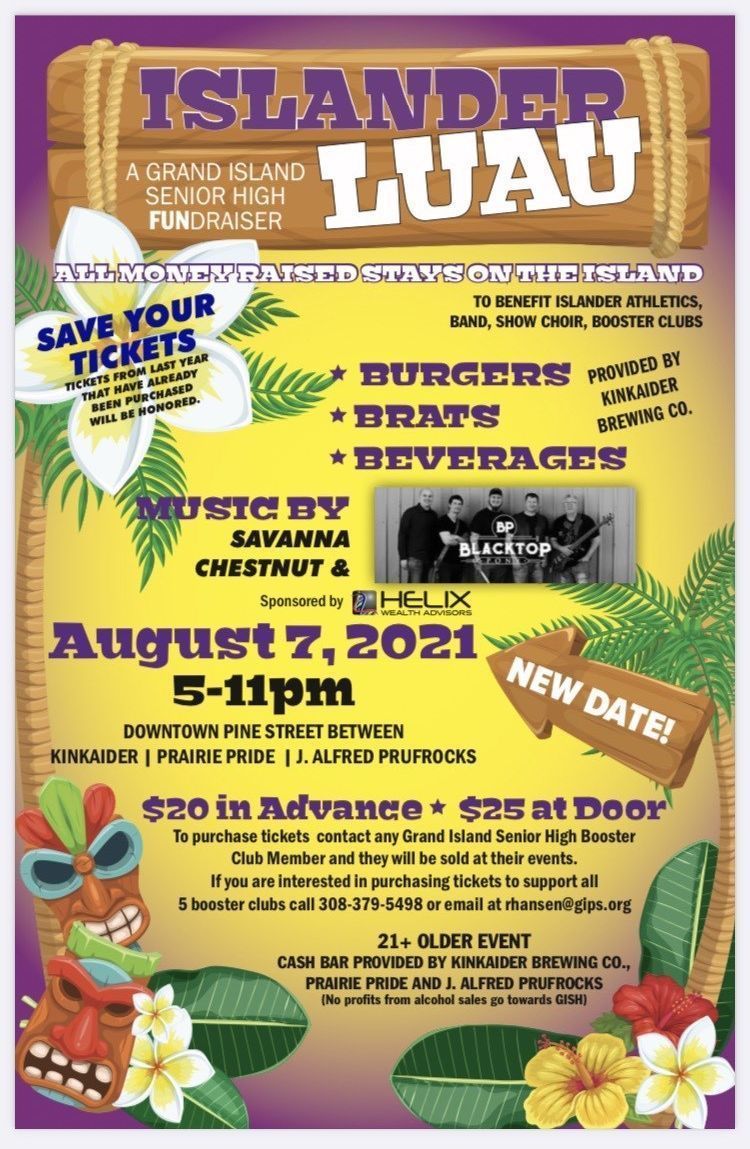 ---
Summer at GISH
Jacqueline Ruiz-Rodriguez, Class of 2023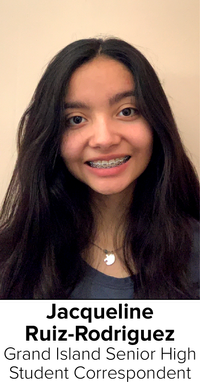 Activities at Senior High continue during summer break as students workout for upcoming sports seasons, study hard for new classes, and give their minds a break to come back prepared for when school starts again this year.
Staff and students have worked hard in the past, during COVID-19, when times were difficult and stressful. 
Senior High's principal, Jeff Gilbertson, said that the school district's Pandemic Team has not set any guidelines for how next school year will run. The school still recommends staying safe and making the right choices.
"We have found ways to become more innovative with delivering instructions, learning, and using technology because of COVID-19," Gilbertson said. 
He also added that the school wants to focus on the social and emotional aspect that students may need when learning. Improving and adding real world experiences is a main goal that the school has for students within their academies and pathways.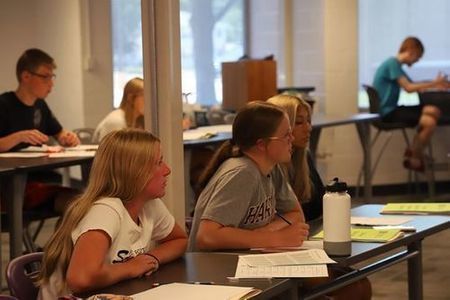 "There is more of an emphasis on supporting the physical and mental health needs of people," Gilbertson said.
Although students are working hard academically, students are also working hard to strive for the things that will help them get ready for their futures.
Some students took the opportunity last school year to sign up for a Driver Education class this summer that will help them prepare for their license or permit. This class was provided by the University of Nebraska at Kearney, but was held at Senior High.
Students who signed up for these classes have already completed their first course and another set of students are about to enter this course. There are no current openings for these sessions, but there are always courses next year that students can sign up for and participate in.
An instructor was present at all times to help teach the students the importance of driving safely on the road and gave them hands-on experience behind the wheel.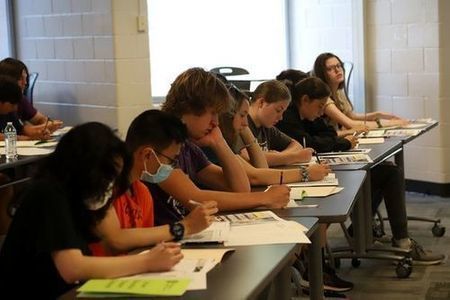 Students were also taken to a driving range in Kearney for one day where they were given the opportunity to drive as if they were in a city. There were stop lights, stop signs, and other roadway signs that the students got to see and learn from in person. These activities were provided by the Nebraska Safety Center.
This course did cost $350 per student, but it teaches them all they need to know about road safety and courtesy. 
"I recommend this course to other parents because not only does it teach your child how to drive more safely, but it also teaches the theory of driving and why it's better to drive safely," Carmen Aranda said, a parent of a student who participated in this course.
She also added that learning from teachers gives students a chance to have more knowledge than people who have never taken the course.
"I know that my child learned a lot and had a chance that I never got to have. I trust that she now has better judgement and confidence in her driving."
As students are getting ready to come back to school, they are looking forward to seeing their friends, joining new clubs, and getting back to normal.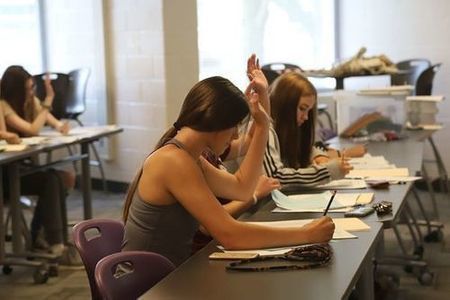 "This summer I've spent a lot of my time with friends just trying to separate myself from the stress that was brought by school throughout COVID-19," said Zoey Roundy, a sophomore at GISH, "Next year I'm really looking forward to things going back to normal."
Another sophomore student, Aida Lopez said that she's hoping for the removal of the mask mandate and social distancing rules.
"I'm really looking forward to applying for scholarships, joining clubs, and to start working this year," she said.
Students have worked hard this summer and have taken a long needed break from school stress. Gilbertson wishes everyone the best and wants students to know that they are being heard.
"I would like to say welcome back to all students! We see you and we hear you, we desire to care for and support all students to the highest capacity possible. We are extremely excited to get back to a school year that looks and feels more normal than last year," he said. 
---
Fiction Bestsellers
from many a July 15th ago
1941

"This Above" All by Eric Knight

1951

"From Here to Eternity" by James Jones

1961

"The Agony and the Ecstasy" by Irving Stone

1971

"The Passions of the Mind" by Irving Stone

1981

"Noble House"by James Clavell

1991

"Loves Music, Love to Dance" by Mary Higgins Clark

2001

"On the Street Where You Live" by Mary Higgins Clark

2011

"Dead Reckoning" by Charlaine Harris
Source: playback.fm
---
The Wedding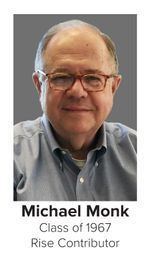 I first learned of "The Wedding" from my 11-year-old granddaughter, Victoria, on May 15 when she proudly announced with a big smile, "Grandpa, there is going to be a wedding tomorrow!" She explained that her favorite stuffed animal, Rose, the turtle, was going to marry Gerald, her little stuffed giraffe.
I asked if they were in love, and Victoria quickly responded, "Yes, very much."  
"Have they been kissing," I asked
Victoria confirmed, "A lot!" She asked if I could come to the wedding. I, of course, said I would be there.
At 11, fifth grader Victoria is very mature and sophisticated in many ways. For example, she said she wanted to be present when the movers came to move the family belongings to the new house her parents have recently purchased. She wanted to see the "buff dudes" who move furniture. When a close friend of mine was about to have prostate surgery, I explained to her what a prostate problem was. She said it is not "constipation," but "consti-PEE-tion."  
But she still retains many of the joys of being a little girl. In particular, she loves make believe and imaginary fun, a passion I hope and expect she will never lose. She has about 25 stuffed animals that she often brings with her when she visits our house. This past year, she assembled them at a separate little table for Thanksgiving dinner, for Christmas dinner, and for Easter dinner. The only real pets she has had in her life so far are two turtles, "Tiny and Leafy." So her favorite stuffed toy became Rose, her little stuffed turtle, who was to be married the next day.
When I arrived the next day, I saw Victoria had created a little chapel at the end of a long blue aisle for the wedding couple to walk down to take their vows. A leftover birthday balloon of a kitty flew proudly from the little chapel. Lined up along the aisle of matrimony, and sitting on the couch in the back, were about 20 of the little stuffed animals ("animalitos" as her father calls them). There were doggies, kitties, birdies, a lion, a tiger, Woodstock, a stuffed Avocado, and many more. Also present for the ceremonies was her American Girl doll Julie, who dwarfed the animalitos. Just beyond the marriage site was a small table set up with plates and fake food, with an adjacent dance floor, for the reception.
Victoria had written out the full words of the wedding ceremony, and she handed it to me. She explained that I was to be the minister and read the couple their vows. Victoria would move the wedding participants around and be their voices. Her eight-year-old brother, Leo, would be the crowd noise and helper.
The ceremony began with Victoria singing a song while Woodstock went down the aisle as the flower person, spreading actual flower petals on the bridal path. Next, Gerald the giraffe, the groom, walked down the aisle, muttering, "I am so scared!" As he did so, Doggie shouted, "Here comes the groom, skinny as a broom!"  
With the excitement palpable, Rose, the bride, then appeared. She was wearing an elaborate green cape and a beautiful purple ribbon. The stuffed avocado walked her down the aisle, as Victoria and I hummed the Bridal Chorus Wedding March by Wagner, "Here comes the Bride" and so on.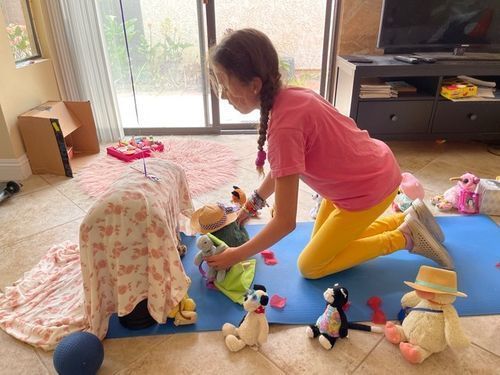 Then began the ceremony, as written by Victoria:
"We are gathered here today for a romantic wedding to bring Rose and Gerald together in holy matrimony. Gerald, do you take this lovely girl, Rose, to be your wife?"
Gerald quickly responded, "I do."
"And Rose, do you take Gerald to be your everlasting husband?"
Rose also quickly answered, "Yes, I do."
"Then let the ring bearer bring forth the rings."   
Victoria had actual rings that were then brought out by stuffed Doggie. Doggie first put a ring on Gerald's stuffed body, and then placed a ring on Rose's stuffed arm.
I then declared, "I now pronounce you turtle and giraffe." Victoria quickly interrupted, "No Grandpa, husband and wife!" I then corrected myself, saying, "I now pronounce you husband and wife. You may now kiss the bride."
Then Rose and Gerald kissed for about a full minute, with Victoria circling them in the air and again humming the Wedding March. Then they walked back down the wedding aisle.  
Victoria then went around to each of the animalitos attending the wedding and had them do flips, jump, shout out best wishes, and say things like, "You go get 'em'!" and "Party on dudes!" and "Yeah!"  
There was, however, some small drama. One stuffed animal, a grouchy bird, declared, "This is utterly unacceptable." Also, when I suggested Tiger be the first to kiss the bride, Tiger flatly refused to kiss the bride, saying, "No, I broke up with her."
Victoria opted not to go with rice as the newlyweds marched back down the aisle. They were then driven to the reception table in Victoria's brother's old toy dump truck, with Doggie driving, and saying, "Yeah! Let's get this party started!"
Upon arriving at the reception table, before they could eat, Victoria had Rose and Gerald dance for quite a while, twirling around up in the air. Since Gerald is Leo's stuffed toy, at the end of the ceremony Leo said, "Oh, I am so proud of my son!"  
We of course recorded the wedding with a video. Victoria and Leo both thought the best part of the video was at the end, when one animal's shoe came flying in from off camera. 
The reports after one week of marriage were very positive. Victoria said, "Yes, they are kissing a lot." 
This wedding not only brought me joy, but it reminded me of Victoria's mother. In 1984 or so I came home from work and found my daughter Susie, at age eight, with all of her stuffed animals seated together. She explained they were at school and she was teaching a class. But just when Susie would start to teach, Belle, stuffed Snoopy's stuffed sister, would disrupt class and require discipline. Is it genetic?    
Further, Victoria's brother Leo is not only a huge sports fan, but just this past year became very fond of Snoopy. Leo now has about three or four different stuffed Snoopy toys, Snoopy pajamas, and a Snoopy calendar. Who knew?
I can be reached at m.monk@mpglaw.com.
---
Top Rated Movies
from many a July 15th ago
1941

"In the Navy" starring Bud Abbott and Lou Costello

1951

"At War with the Army" starring Dean Martin and Jerry Lewis

1961

"Wild in the Country" starring Elvis Presley and Tuesday Weld

1971

"Willard" starring Bruce Davison and Elsa Lanchester

1981

"Superman II" starring Christopher Reeve and Margot Kidder

1991

"Robin Hood: Prince of Thieves" starring Kevin Costner and Morgan Freeman

2001

"Laura Croft: Tomb Raider" starring Angelina Jolie and Jon Voight

2011

"Green Lantern" starring Ryan Reynolds and Blake Lively
Source: playback.fm
---
Not All Summers Are Equal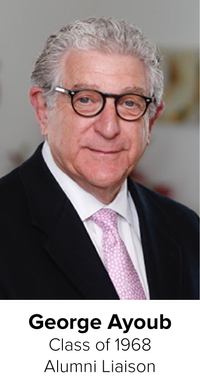 Summertime and the living is …easy?
Well, not quite as easy as it used to be. Or maybe different is the correct term. Either way, summer in high school looks nothing like it used to.
I was at Senior High last week at 6 a.m. on a Tuesday to shoot some videos for the upcoming rededication of Memorial Stadium on August 22. The early hour was one of those spectacular Nebraska summer mornings, when sunlight is brilliant and shadow fine, when only a hint of the day's predicted heat and humidity swirls about.
Our taping went well, but I was intrigued with what we encountered at sunrise on a July morning at Senior High. More on that scene is below, but what we found reminded me of just how different the summer of 2021 is than the summer of … you fill in the blank.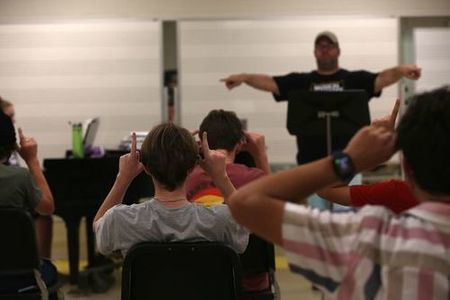 For me the summer number in the blank is the mid to late '60s, the fading glow of the Wonder Years. It wouldn't be that long until my age group would be watching "Happy Days" and waxing nostalgic about hula hoops, summer shows for a dime, and the Dave Clark Five.
High school then ended in late May and began the Tuesday after Labor Day. Our spring fevered imaginations (often exercised in class) took us to a blessed, top-down-on-the-convertible summer filled with lazing our lives away at the river, sleeping late, and loafing evenings at the Nifty Treat on South Locust, the terminus and turn around for cruisers from all across Central Nebraska. 
Closer to reality for many of us was this: Summer jobs. We de-tasseled corn, bagged groceries, pounded nails, pumped gas, mowed lawns, painted houses, lifted, toted, drove, helped and did whatever we could for the Yankee dollar. Even those of us who played Legion baseball held down jobs — mostly with the Grand Island City Parks Department — tending to green grass and enjoying the flexibility to also play baseball.
We banked our earnings for college or a car or a carefully considered future. Cash, too, was needed for our own cruising, gas having skyrocketed to 30 cents a gallon by 1966.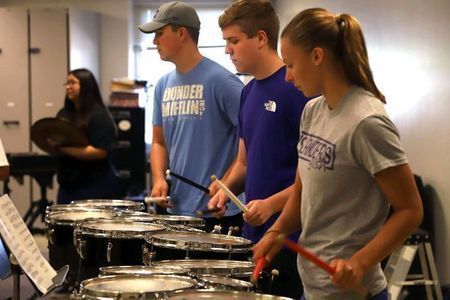 Finally, and to the point here, I have no recollection of ever being at Senior High from the last day of school until either registration or football practice, both August sometime.
What I found last week when I wheeled into the parking lot south of the school and west of the Memorial Stadium were dozens of vehicles. Inside, GISH students were lifting weights. Outside, others were training for cross country. Still others were inside, then out, part of a football camp. Plenty of other vehicles with a parent behind the wheel dropped off runners and lifters and campers. 
The place was alive with teenagers trying to get better at something.
Curious, I checked summer employment data for today's teens. What I found is that the percent of teens working in the summer does not match the number of teens working in the summer when oldies like me or even not so oldies like you were in high school. 
According to Pew Researchers, a trustworthy team of social scientists, teen summer employment grew steadily with only a few notable dips after World War II. While it peaked at 58% in 1978, its low during that period was still a respectable 46% in 1963. The short answer is that high school students went to work in the summer more than they do now, which was a little less than 36% in 2019.
A variety of factors are at play in the number, not the least of which is seasonal job availability. Surely, lack of initiative or some other stereotype is not one of them, however.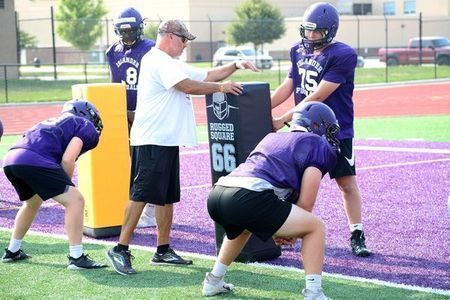 My anecdotal observation last week was indeed just one morning, but I'm proposing that not all Gen Zers are home sleeping or playing video games. They are, as I saw first-hand, training for a fall sport, attending a football camp, or hitting the weights — all before many of us crawl out of bed. Let's add hundreds of band campers to that number in a few weeks, braving the broil and bugs of August mornings to perfect some high stepping and high notes. Others are prepping for AP classes with summer reading lists. Basketball players hit open gyms and play in summer tournaments. Senior High Show Choirs choristers are also summer camping, spending hours and hours with a song in their hearts and a dance in their step. Still others are doing it all: spending the early morning in exercise, hitting a few camps, and holding down a summer job.
Maybe the living was easier in the 60s summers. Maybe not. The music is no longer the Beatles and the Beach Boys. Gas prices are no longer expressed in double digits. And Senior High is no longer a place to be avoided for 90 days.
So let's not paint the wrong picture of a new generation of high school students tackling June, July, and August. Sure they are often glued to their devices (so are we, truth be told). Sure, they listen to music untenable to many an aged ear. Sure, fewer of them may punch a clock during the summer than did previous generations.
But from what I saw last week, many of them spend their summertime not living easy but rather getting better.
---
E-Mails to the Editor
Writer Remembers Memorizing Kral's 33 Rules
I'm a 1973 GISH grad and enjoy reading Mike Monk's "A Distant Mirror" in the alumni newsletter. I had seen on Facebook that Mr. Kral passed away recently. Reading Mike's contribution about him made me try to remember where I was seated in his class. I was unaware of his seating arrangements.
I do remember vividly memorizing his 33 rules for comma, colon, and semicolon use and having to write sentences illustrating the correct usage for each rule.
My brother, Jim Hines, graduated in 1967 with Mike.
Sue Hines Vanlaningham
Class of 1973
Kral 'best teacher of my life'
I wanted to let you know how much I enjoyed Mike Monk's tribute to Mr. Kral. Not that my academic record would lend a shine to his greatness, but Mr. Kral was simply the best teacher of my life. What I really find interesting, and I think speaks to the excellence of Mr. Kral (suddenly calling him Elmer seems an act of disrespect), but Mike's love of his treating us to the classics was a gift to him but an act of torture to me. I felt like he was the only adult, at the time, who encouraged me in a direction I lost post graduation.
But I'm sure, like Mike, I've spent many hours telling those who would listen what an amazing educator he was. 
Jim Vohland
Class of 1967
You can email the editor at alumni@gips.org.
---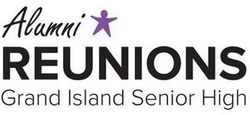 Planning a class reunion?
We can help get you started!
Contact us for your class list and send us information about your reunion. We will post it to our website.
Kari Price, Alumni Coordinator
kprice@gips.org
308.385.5525 ext. 201148
NOTE: Reunion information in this newsletter is current as of the publication date. To see Reunion updates and additions go to our Alumni Reunions page or check with the contact person for more details.
Grand Island Senior High Reunions/Gatherings
Class of 1951
The Class of 1951 Reunion is scheduled for October 2, 2020 at the Saddle Club. Please direct any inquiries to Jim Marsh at (702) 946-1000.
Class of 1956
The Class of 1956 wishes to extend an invitation to fellow classmates to join them at their monthly gathering. They meet on the 2nd Tuesday of each month at the Midtown Holiday Inn at 6:00 pm.
Decades of the 60's
The Decades of the 60's breakfast continues to be held the second Saturday of each month at Tommy's, 8:30 a.m. This is a great opportunity to reconnect over a cup of coffee and/or breakfast. We would love to have you join us!
The Decades of the 60's annual potluck picnic will be September 19, 2021 at Hall County Park. Winston Witwer, class of '65, has reserved the south pavilion as you enter the park. Meet around noon, paper products provided, but please bring food!
Class of 1960
UPDATE: The gathering of Class of 1960 on the 1st Wednesday of each month at TOMMY'S Restaurant has be cancelled until further notice.
UPDATE: The Class of 1960 Reunion Cancelled
With regret, the Class of 1960 has cancelled their reunion planned for September until further notice. Stay well and we will meet again! Rogene Bainbridge, (308) 384-6904.
Class of 1961
Class reunion will be held on October 22-24, 2021 with an informal meeting on Friday evening, dinner at the Saddle Club on Saturday and a brunch on Sunday morning. Please contact Sandy Sevy at (308) 383-3818 for more information.
Class of 1965
UPDATE: Class of 1965 Reunion Postponed
The Class of 1965's 55th Reunion has been called off until further notice. For more information email Loretta Catlett at cruzinmom@hotmail.com.
Class of 1966
The class of '66 meets for lunch the third Wednesday of each month at the Platt Duetsche, 12 noon. Please join us!
UPDATE: The class of '66 will celebrate their 55th year on September 17 - 19, 2021. Friday evening activities include a tailgating party at the Platt Duetsch beginning at 5pm. Food will be served along with an open bar. Activities at GISH's Memorial Stadium begin at 5pm also. The GISH Hall of Fame induction will be held during the game and will include Oscar Bredthauer, class of '64. Admission is $5.
Saturday the class of '66 will meet at Riverside Country Club for a banquet. Social hour and buffet starting at 6pm. Cost is $26/person. Dress is casual and a cash bar will be available. Please send checks to Marlene Michael Johnson, 4151 Guenther Rd, Grand Island NE 68803 or Suzie Rayno Griffin, 2617 S August St, Grand Island NE 68801 to reserve your spot.
Sunday, the annual decades of the 60's picnic will be held at Hall County Park at 12:00 pm. Paper products will be provided, but we need attendees to bring food.
Class of 1970
UPDATE: The GISH Class of 1970 Reunion Committee had a meeting of the minds and we have decided to postpone our 50th High School Reunion until next year 2022. We want everyone to be able to come and enjoy themselves and be able to interact with their classmates. We want the most members of the Class of 1970 to attend as possible and we just don't think that will happen this year. The Reunion Committee will get together early in 2022 and make any decisions then. Please share this with as many of our classmates as you can. I will also email each of our classmates that we have a current email for. Those of you that haven't contacted us with your current information, please do so now. DO NOT just post it on facebook, email your Name, Maiden Name, Mailing Address, Phone# to gish1970r@gmail.com - Craig Paro.
Class of 1971
UPDATE: A Re"Zoom"ion!
The "local committee" has wisely decided that trying to plan an "in person" event in the middle of a pandemic is not a good idea. So, we are postponing that for now -- maybe figure out a "Class of '71 Homecoming" event when it's safe to meet in GI. However, don't despair! We are going to add a virtual component to the reunion. We're making plans for several virtual events (probably via Zoom). 
Please watch for and respond to emails and we look forward to getting in touch with each other! Thank you.
Class of 1985
UPDATE: Class of 1985 35th Reunion to be held July 30th and July 31st. An informal gathering will be held Friday night from 6 pm to close at the Wave Pizza Co. A tour of GISH is scheduled for Saturday at 11 am, with a dinner reception to be held at Riverside Golf Club from 6 pm to 10 pm. For more information, see GISH Class of 1985 35th Class Reunion Facebook page or contact Jim Gustafson at gusto85@gmail.com. 
Class of 1990
UPDATE: Class 1990 Reunion Postponed
The 30th Class Reunion for the Class of 1990 has been postponed until 2021. Join the facebook group at GISH Class of 1990, 30 year reunion for updates and to connect with classmates.
Class of 2001
UPDATE: The 20th Class Reunion for the Class of 2001 will be held on July 23-24, 2021. Reunion information including a schedule overview is on our webpage.
---
May and June Memorial List of GISH Alumni
LADONNA (GULZOW) DONAHOO, Class of 1952, died January 18, 2021, in Ramona, CA. LaDonna lived in Grand Island. She was 86.
DONNA JO (RITCHIE) STREVER, Class of 1951, died April 20, 2021, in Portland, OR. She was 87.
JAMES HAILE, Class of 1952, died May 1, 2021, in Omaha. He was 87.
GWEN (WERNKE) REED, Class of 1975, died May 1, 2021, in Grand Island. She was 63.
KAY (KEARNEY) SORGENFREI, Class of 1964, died May 1, 2021, in St. Paul. She was 74.
LEWIS KROEGER, Class of 1964, died May 8, 2021, in Grand Island. He was 74.
STEPHEN EDDY, Class of 1971, died May 9, 2021, in Grand Island. He was 69.
MARGARET (KUEHNER) HOEFT, Class of 1946, died May 12, 2021, in Grand Island. She was 92.
EMILY BISH, Class of 2005, died May 15, 2021, in Lincoln. She was 36.
JOAN (MOORE) HALL, Class of 1951, died May 15, 2021, in Grand Island. She was 88.
JULEEN (DARNALL) OLSON, Class of 1959, died May 15, 2021, in Omaha. She was 80.
KATHLEEN PEPPER, Class of 1968, died May 15, 2021, in Lincoln. She was 70.
GARY LEIGH ERICKSON, Class of 1978, died May 16, 2021, in College Station, TX. He was 61.
KARLA (SMITH) THOMPSON, Class of 1991, died May 17, 2021, in Grand Island. She was 48.
JULIANN (CHRISTENSEN) THORNTON, Class of 1965, died May 21, 2021, in Grand Island. She was 74.
JOHN DUNN, Class of 1973, died May 27, 2021, in Grand Island. He was 66.
JOHN ALDANA SR., Class of 1960, died May 30, 2021, in Grand Island. He was 80.
TOM HARDEKOPF, Class of 1965, died May 30, 2021, in Kearney. He was 74.
ERICA SCHMIDT, Class of 1987, died June 6, 2021, in Grand Island. She was 52.
DOROTHY (WIGSTONE) PARKER, Class of 1957, died June 9, 2021, in Grand Island. She was 82.
BILL HONEYCUTT, Class of 1969, died June 11, 2021, in Rapid City, SD. He was 70.
DOYLE MUHS, Class of 1958, died June 17, 2021, in Grand Island. He was 81.
SHARON (SCHLEICHARDT) KIRBY, Class of 1957, died June 19, in Grand Island. She was 82.
BURNIE TERMAN, Longtime Senior High counselor and administrator, died June 19, 2021, in Grand Island. He was 84.
KAREN DUFF, Class of 1963, died June 23, 2021, in Aurora. She was 75.
THETTA JO ROTHER, Longtime teacher at Grand Island Public Schools, died June 27, 2021, in Sidney. She was 71.
BARRY SKALBERG, Longtime social studies teacher and baseball coach at Grand Island Senior High, died June 27, 2021, in Grand Island. He was 47.
To report an alumni death since June 30, 2021, please send an email with the first name, last name, class year and maiden name if applicable to alumni@gips.org.