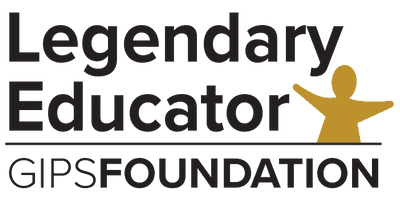 The Grand Island Public Schools Foundation is pleased to offer the Legendary Educator Awards. This award was established to recognize the many outstanding educators who have made it their life's work to ensure success for thousands of Grand Island students. We are grateful for the inspiring work of our educators past and present.
The Legendary Educator Award was inaugurated in 2009 to recognize the outstanding educators who have made a difference to the thousands of students who have attended Grand Island Public Schools. To qualify for the Legendary Educator Award the nominee must meet the following criteria below.
Legendary Educator Criteria:
Nominees must have been employed by Grand Island Public Schools

Nominees must be retired, or not currently employed at the Grand Island Public Schools

Nominees will be teachers, counselors, coaches, administrators, etc.

Nominees may be living or deceased

Nominations must explain why the nominee is "legendary" and how the nominee has benefited many students
---

Nomination Form
 
Vikki Deuel

Legendary Educator 2017
Walnut Middle School 1971-2008
"It did not matter who the parent was or what their social status was, Mrs. Deuel was always there to mentor, educate, support, and sometimes scold them. It did not matter if she had meetings or a desk full of other tasks, she made time to take care of people."  --former colleague
Vikki Joan Husmann Deuel was born in Grand Island to a family with roots dating back to 1859. While she spent the first four years of her life in the Grand Island and Chapman area, she spent the next thirteen years in Ralston, Nebraska. She attended school in Ralston until returning to the area her senior year to graduate at Grand Island Northwest in 1968.
Mrs. Deuel attended the University of Nebraska, Kearney where she received her bachelor's degree in 1971 and her master's degree in 1976 both with a special education major. She returned in 1986 to complete her educational specialist's degree in administration. She later continued taking administrative classes at the University of Nebraska, Lincoln.
In the spring of 1971, Mrs. Deuel student taught at Barr Junior High under the direction of Linna Dee Donaldson. When it became apparent that a special education position would be open at Walnut in the fall of 1971, she applied and was hired. She would spend the next thirty-seven years of her professional career at Walnut, first as a special education classroom teacher and exploratory department chairman, and then a special education program coordinator, before becoming an assistant principal in 1985 and principal in 1990.
Some of Mrs. Deuel's fondest memories include the journey that she and her staff took to change the climate of Walnut.  From bully prevention to character development, the coordinated efforts of the Walnut staff resulted in the school being named a 2003 National School of Character; a 2005 Operation Respect National Model School; and a 2008 Hands Project National Partner in Peace.
Following her retirement from the Grand Island Public Schools, Mrs. Deuel taught in the College of Education at University of Nebraska, Kearney for the next five years.
During her educational career Mrs. Deuel has received a number of awards including the University of Nebraska, Lincoln "George E. Melton Award for Distinguished Service to Middle Level Education" and the University of Nebraska, Kearney "Leaders in Education and Service" Award.  Mrs. Deuel was also named "Distinguished Alumna" of Grand Island Northwest High School. 
Mrs. Deuel and her husband Dan, a GISH Class of 1960 graduate; have one daughter, Addie and three grandchildren.