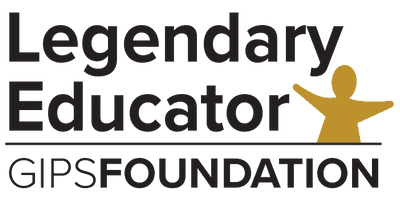 The Grand Island Public Schools Foundation is pleased to offer the Legendary Educator Awards. This award was established to recognize the many outstanding educators who have made it their life's work to ensure success for thousands of Grand Island students. We are grateful for the inspiring work of our educators past and present.
The Legendary Educator Award was inaugurated in 2009 to recognize the outstanding educators who have made a difference to the thousands of students who have attended Grand Island Public Schools. To qualify for the Legendary Educator Award the nominee must meet the following criteria below.
Legendary Educator Criteria:
Nominees must have been employed by Grand Island Public Schools

Nominees must be retired, or not currently employed at the Grand Island Public Schools

Nominees will be teachers, counselors, coaches, administrators, etc.

Nominees may be living or deceased

Nominations must explain why the nominee is "legendary" and how the nominee has benefited many students
---

Nomination Form
 
Rod Shada

Legendary Educator 2015
Grand Island Senior High 1967-2006
"Coach Shada used to say "Great athletes make good coaches" but I think his great coaching made good athletes."  – Former GISH Wrestler
Rod Shada was born in Fremont, NE in 1945. He spent the first 21 years of his life in Fremont, graduating from Fremont High School in 1963 and Midland College in 1967. He earned a Masters Degree in counseling from the University of Nebraska at Kearney in 1972.
During his sophomore year at Fremont High, he was told by an adult that he should not consider teaching as a career, because the pay was so low. Disagreeing with this opinion, this negative advice was the inspiration that he needed. He later became an Education Major at Midland College.
Mr. Shada spent the next 39 years at Grand Island Senior High. His first ten years were in the English department, and the following 29 years were spent as a guidance counselor. He also was the head wrestling coach from 1967-1980. His 1973 team won the Class A State Wrestling Championship.
Mr. Shada was elected to the Nebraska Scholastic Wrestling Coaches Hall of Fame in 1984, and the Grand Island Senior High Wrestling Hall of Fame in 2012. He officiated high school wrestling in Nebraska for 44 years.
Mr. Shada and his wife, Marcia, just celebrated 25 years of marriage. Through some recent difficult medical times, Marcia has emerged as his personal motivator and faith giver.
Rod and Marcia have 6 children: Nicole Pruitt, Damon Shada, Brandon Shada, Danielle Bramble, J.R. McFarland and Jeremy McFarland. They have 15 grandchildren and one great-grandchild.
"Mr. Shada taught me the power of writing in his English class, bolstering my self-worth and personal confidence." – Former Student
"As my counselor, Mr. Shada aided me in taking a good look at myself, discovering my strengths and dis-spelling the notion of contrived weaknesses." – Former Counseling Student