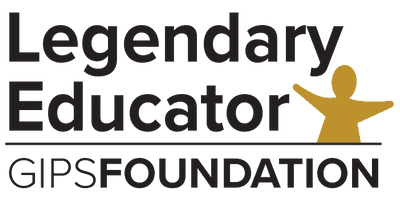 The Grand Island Public Schools Foundation is pleased to offer the Legendary Educator Awards. This award was established to recognize the many outstanding educators who have made it their life's work to ensure success for thousands of Grand Island students. We are grateful for the inspiring work of our educators past and present.
The Legendary Educator Award was inaugurated in 2009 to recognize the outstanding educators who have made a difference to the thousands of students who have attended Grand Island Public Schools. To qualify for the Legendary Educator Award the nominee must meet the following criteria below.
Legendary Educator Criteria:
Nominees must have been employed by Grand Island Public Schools

Nominees must be retired, or not currently employed at the Grand Island Public Schools

Nominees will be teachers, counselors, coaches, administrators, etc.

Nominees may be living or deceased

Nominations must explain why the nominee is "legendary" and how the nominee has benefited many students
---
Mary Ann Richards

Legendary Educator 2013
Progress School 1977-1993
Walnut Middle School 1995-2008
"In every case, Mrs. Richards accepted that challenging position in response to a perceived call to love the unlovable, welcome the outcasts, and care for young People who desperately needed her unique blend of tough love and unconditional acceptance." - colleague
Mary Ann McGuire Richards was born and raised in Lexington, NE. She came from a family of educators. (E.F. Starr School is named for her grandfather.) She knew from the time she started school that she wanted to be a teacher. She graduated from Lexington High School as co-valedictorian in 1964, having been active in band, pep club and student government.
Richards earned a Bachelor's Degree in Education from Hastings College in 1968 and a Master's Degree in Counseling and Educational Psychology from the University of Nebraska at Kearney in 1979. She began her teaching career in 1968 in Trumbull, NE, where she taught English and Social Studies and served as speech and drama coach.
In 1975, Richards and her family moved to Children's Village, a shelter for abused and neglected children in Grand Island, where she served as director. It was during her time there that she became aware of the struggles of students whose life situation made it difficult for them to succeed in a traditional classroom. When she approached GIPS administrators about her concerns, this exchange of ideas led to her employment as the first instructor for Grand Island Senior High's Progress School.
Richards served as a teacher and counselor at Progress School for 17 years, helping students graduate from Grand Island Senior High in spite of problems that could have otherwise prevented them from earning a diploma.
After a work trip to the Navajo Nation, Richards was inspired to leave Grand Island for two years to serve as a counselor at a K-8 school in Tonalea, AZ. Richards returned to Grand Island in 1995, as counselor at Walnut Junior High.
As a member of the Walnut Middle School staff, Richards worked with this team to implement a number of programs including a curriculum for all sixth graders focusing on bully prevention. She was dedicated to the group counseling program at Walnut, particularly groups designed to support students and families who were dealing with grief issues. Her belief in character education and her development of activities implemented by the Walnut staff played a part in Walnut gaining national recognition as a 2003 National School of Character, a 2005 Operation Respect National Model School, and a 2007 Hands Project National Model School. In 2007, Richards received the Kim West Dinsdale Excellence in Teaching Award.
Richards has two children, Robyn and Rob, who both graduated from Grand Island Senior High.
"Mrs. Richards loved us students when we were unable to love ourselves. She believed in us and didn't judge us. She planted a seed in me to help me become who I am today."  –former student