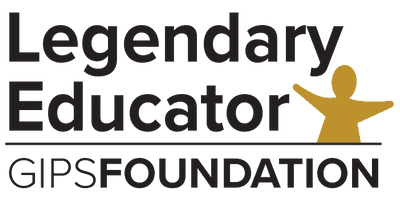 The Grand Island Public Schools Foundation is pleased to offer the Legendary Educator Awards. This award was established to recognize the many outstanding educators who have made it their life's work to ensure success for thousands of Grand Island students. We are grateful for the inspiring work of our educators past and present.
The Legendary Educator Award was inaugurated in 2009 to recognize the outstanding educators who have made a difference to the thousands of students who have attended Grand Island Public Schools. To qualify for the Legendary Educator Award the nominee must meet the following criteria below.
Legendary Educator Criteria:
Nominees must have been employed by Grand Island Public Schools

Nominees must be retired, or not currently employed at the Grand Island Public Schools

Nominees will be teachers, counselors, coaches, administrators, etc.

Nominees may be living or deceased

Nominations must explain why the nominee is "legendary" and how the nominee has benefited many students
---
Larry Maupin

Legendary Educator 2009
Grand Island Senior High 1965-2003
"Larry Maupin brought the gift of music to thousands of students. I am who I am because of him."
Larry Maupin, a native of Kansas City, KS, was raised and educated in Lincoln, NE. He began studying violin at age ten, was admitted to the Lincoln Symphony as a high school senior, and graduated from Lincoln Northeast in 1960. He graduated from Nebraska Wesleyan University in 1965 with a Bachelors of Music Education. In 1969 he earned a Master of Music Degree from the University of Nebraska-Lincoln. 
Mr. Maupin started his teaching career in Grand Island in 1965 as a string specialist (orchestra) for the Grand Island Public Schools.  He served in this position for 38 years, retiring in 2003. During his teaching career, he was president of the Grand Island Education Association, and a recipient of the Grand Island Jaycees Outstanding Young Educator Award. In 1992, Maupin was voted Outstanding String Teacher of the Year by the Nebraska Chapter of American String Teachers Association. 
In 1995, Maupin was elected to the Nebraska Music Educators Hall of Fame. He was also elected to the Hastings Symphony Hall of Fame for 44 years of service. In 2002, Maupin was named recipient of the Moonshell Arts Council's Education Award. This award was later permanently named the "Larry Maupin Education Award."
In 1972, Maupin founded the Nebraska Tri-City Youth Symphony, a 65-piece select group of high school musicians from the area which rehearsed on Saturday mornings throughout the school year. Mr. Maupin retired as Youth Symphony conductor in 1997.
In 1989, Maupin was the local chair of fundraising to establish a Public Radio Network in Greater Nebraska. Nearly $70,000 was raised in the Grand Island-Hastings area, and Public Radio went on the air in 1990. 
Maupin married Judy Bartzatt in 1963. They have two daughters, Cindy and Lisa, and two grandsons.
"Mr. Maupin was not only an amazing musician, but also a great person of strong moral character; he became one of the greatest friends and inspirations I will ever know."