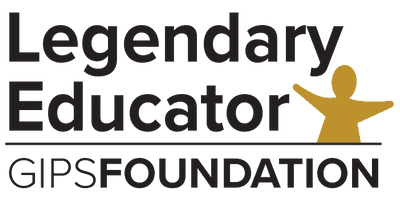 The Grand Island Public Schools Foundation is pleased to offer the Legendary Educator Awards. This award was established to recognize the many outstanding educators who have made it their life's work to ensure success for thousands of Grand Island students. We are grateful for the inspiring work of our educators past and present.
The Legendary Educator Award was inaugurated in 2009 to recognize the outstanding educators who have made a difference to the thousands of students who have attended Grand Island Public Schools. To qualify for the Legendary Educator Award the nominee must meet the following criteria below.
Legendary Educator Criteria:
Nominees must have been employed by Grand Island Public Schools

Nominees must be retired, or not currently employed at the Grand Island Public Schools

Nominees will be teachers, counselors, coaches, administrators, etc.

Nominees may be living or deceased

Nominations must explain why the nominee is "legendary" and how the nominee has benefited many students
---

Nomination Form
 
Jerry Lee

Legendary Educator 2009
Grand Island High School 1942-1959
"His coaching went beyond the playing field. Because of his expertise, I was able to accomplish more than I had ever dreamed." 
Jerry Lee was born in Newport, NE in 1908, and was raised in Bassett where he was an outstanding athlete. He was a member of the 1926 Rock County High state championship basketball team and a record setter in track (high jump, broad jump, and sprints). He graduated from Rock County High in 1926. He majored in math and physics at the University of Nebraska, graduating in 1933.  
Jerry Lee taught in Shelton, Neligh and York before coming to Grand Island in 1942. He taught math and coached football and track in Grand Island until 1959. He also briefly coached basketball and taught physical education. His tenure was interrupted for 2.5 years while he served as a WW II Navy communications officer. Also, in 1954 he spent one year as the track coach for the University of Nebraska. 
In 1954 Jerry Lee was named Nebraska High School Coach of the Year. He was elected Nebraska Coaches Association president, and was selected as a coach for the first Shrine Bowl. Lee's football teams at Grand Island High School were undefeated four times.  He won three state championships (1947, 1948, 1953) and five Big Ten championships. Lee's overall record for these years was 101 – 23 – 5 (ties). Lee's track teams also produced many state champions.
In 1997, Lee was inducted into the Nebraska High School Sports Hall of Fame.
Lee was married to Marjorie Weathers from 1931 until his death in 1971. They have two sons, Pat and Mike, both who had the privilege of playing for Jerry.
From Harold Hartley, Grand Island Daily Independent, March 17, 1959: 
"Jerry has been in the business of teaching kids to play and to win for 26 years and in that time his football teams have won 153 games while losing only 38 and playing five ties. Disregarding the ties, he has a winning percentage of .801, and that, my friends, is a mighty fine mark."