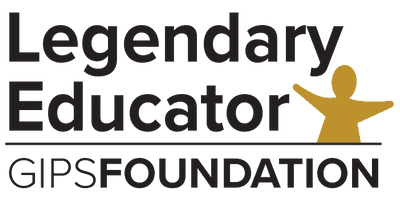 The Grand Island Public Schools Foundation is pleased to offer the Legendary Educator Awards. This award was established to recognize the many outstanding educators who have made it their life's work to ensure success for thousands of Grand Island students. We are grateful for the inspiring work of our educators past and present.
The Legendary Educator Award was inaugurated in 2009 to recognize the outstanding educators who have made a difference to the thousands of students who have attended Grand Island Public Schools. To qualify for the Legendary Educator Award the nominee must meet the following criteria below.
Legendary Educator Criteria:
Nominees must have been employed by Grand Island Public Schools

Nominees must be retired, or not currently employed at the Grand Island Public Schools

Nominees will be teachers, counselors, coaches, administrators, etc.

Nominees may be living or deceased

Nominations must explain why the nominee is "legendary" and how the nominee has benefited many students
---
Dr. Stanley Urwiller

Legendary Educator 2015
Grand Island Senior High 1958-1998
Stanley Urwiller was born on a farm ten miles southeast of Ravenna, Nebraska in 1936. He attended a one-room elementary school and graduated from Ravenna High School in 1954. While in high school he was active in vocational agriculture serving as Ravenna Chapter FFA treasurer his junior year and FFA president his senior year. Because of his excellent record in vocational agriculture he was named FFA State Farmer. During his senior year he was class treasurer.
Dr. Urwiller was conferred a Bachelor of Science in Education Degree from Nebraska State Teachers College at Kearney in 1958; a Master of Arts Degree from the University of Illinois at Champaign-Urbana in 1962; and a Doctor of Education Degree from the University of Nebraska at Lincoln in 1971.
Dr. Urwiller taught mathematics at Grand Island Senior High School for 39 years and was math department chairman for 35 years. He taught remedial and honors math classes. Many times parents would request their student to be placed in one of Dr. Urwiller's classes because of his teaching pedagogy. In addition to teaching mathematics, he would immerse himself in the life of Senior High by attending music concerts, plays, athletic events and was Key Club Faculty Advisor for nine years. 
Special awards received by Dr. Urwiller include: Presidential Award for Excellence in Mathematics Teaching, Distinguished Teacher White House Commission on Presidential Scholars, Grand Island Public Schools Foundation Teacher of the Year, Who's Who Among America's Teachers and Nebraska-Iowa District Kiwanis Secretary of the Year.
Dr. Urwiller is a lifetime member in the following organizations: National Education Association, Nebraska State Education Association and the National Council of Teachers of Mathematics.
Current community involvement includes: serving as secretary-treasurer for The Third City Kiwanis Club and membership chairman for the Grand Island Concert Association. He is an active member of First-Faith United Methodist Church and served as church treasurer for seven years. 
In appreciation of 39 rewarding years of teaching at Senior High and a desire to enhance the future learning opportunities of students, he established the Dr. Stanley Urwiller Scholarship to be presented to a graduating Grand Island Senior High student ranking in the top 15 percent of the class.
"Dr. Urwiller was one of the most passionate instructors I have encountered during my many years in education. He was at school early and stayed late to provide assistance and tutoring for students. I do not recall a student or parent who ever uttered a word of discontent about his teaching and compassion for students. It was obvious that he deeply cared for our students." – Grand Island Senior High School Counselor