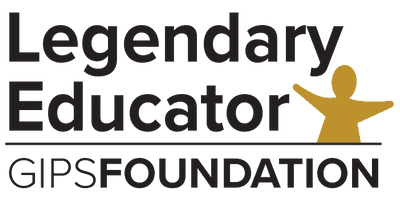 The Grand Island Public Schools Foundation is pleased to offer the Legendary Educator Awards. This award was established to recognize the many outstanding educators who have made it their life's work to ensure success for thousands of Grand Island students. We are grateful for the inspiring work of our educators past and present.
The Legendary Educator Award was inaugurated in 2009 to recognize the outstanding educators who have made a difference to the thousands of students who have attended Grand Island Public Schools. To qualify for the Legendary Educator Award the nominee must meet the following criteria below.
Legendary Educator Criteria:
Nominees must have been employed by Grand Island Public Schools

Nominees must be retired, or not currently employed at the Grand Island Public Schools

Nominees will be teachers, counselors, coaches, administrators, etc.

Nominees may be living or deceased

Nominations must explain why the nominee is "legendary" and how the nominee has benefited many students
---
Charlie Sheffield

Legendary Educator 2017
Grand Island Public Schools 1962-2000
"Charlie Sheffield was one who made Grand Island unique. His teaching was ahead of its time, included all students, set the standard for others, and his bar was always set high. He loved all of his students and every teacher knew him." –former colleague
Charlie Sheffield was born and raised in Grand Island, Nebraska. He graduated from Grand Island Senior High and later from Kearney State College in Kearney, Nebraska. 
Mr. Sheffield was highly recognized for developing the adaptive elementary physical education program in Grand Island Public Schools. In 1979, he was chairperson for the creation of the Elementary Physical Education Guide. It was developed as resource material to support the classroom teacher in presenting a varied and balanced program of physical education activities for life-long health. 
Mr. Sheffield developed a unique after-school enrichment program for fifth and sixth grades to supplement the regular physical education curriculum. The major emphasis was placed on teaching skills, rules, terminology, and strategies. The goal was to meet the needs of the poorly skilled as well as the highly skilled and all children were encouraged to participate. An all sports day culminated each program whereby 5th and 6th grade students from all elementary schools met and competed in good wholesome fun. The great thing about the after-school program was that it created a bond between the physical education teachers and classroom teachers. Mr. Sheffield's end of the year celebration for all staff members shared his appreciation. 
He presented many ideas and activities at local, state, and national programs, where he was also honored as an outstanding physical educator. 
Mr. Sheffield was president of the Grand Island Officials Association for over 20 years and presented many referee clinics throughout the state. He officiated 12 high school football championships, including nine Class A games. He also worked many state basketball tournament games and championships. He officiated high school and college football and basketball games for 32 years and retired after teaching in the Grand Island Public Schools for 38 years.
"He was a wonderful teacher with a unique booming voice and beautiful smile. He touched many lives, young and old, through educating and mentoring. Charlie was a strong leader, a true team builder, and friend to all."  --a former student