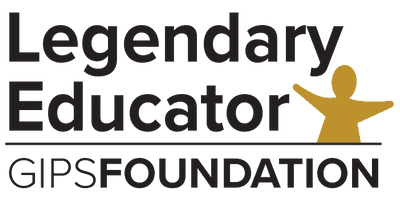 The Grand Island Public Schools Foundation is pleased to offer the Legendary Educator Awards. This award was established to recognize the many outstanding educators who have made it their life's work to ensure success for thousands of Grand Island students. We are grateful for the inspiring work of our educators past and present.
The Legendary Educator Award was inaugurated in 2009 to recognize the outstanding educators who have made a difference to the thousands of students who have attended Grand Island Public Schools. To qualify for the Legendary Educator Award the nominee must meet the following criteria below.
Legendary Educator Criteria:
Nominees must have been employed by Grand Island Public Schools

Nominees must be retired, or not currently employed at the Grand Island Public Schools

Nominees will be teachers, counselors, coaches, administrators, etc.

Nominees may be living or deceased

Nominations must explain why the nominee is "legendary" and how the nominee has benefited many students
---
Bernice Southard

Legendary Educator 2013
Dodge Elementary 1960-1965
Walnut Junior High 1965-1987
"She taught misbehaving students to behave; disrespectful students to respect others and themselves; low-achieving students to achieve, and high-achieving students to achieve more. All of her students knew they were loved and left her class learning a lot more than English." – colleague
Bernice "Bea" (Krull) Southard was born on a farm near Wood River, Nebraska. After her parents' separation, she went to live with her maternal grandparents at the age of 21 months. At that time, Grandma Mickish decided Bernice was truly going to be her little girl and changed Bea's last name from Krull to Mickish. She attended Alda Public School and graduated in 1937. In the fall of 1937, she attended Kearney State College for one year. Due to lack of funds brought on by the Great Depression, Southard returned to Alda and applied for a teaching position in country schools.
Southard had an extensive career in teaching. She taught at District 36, and several Hall County country schools including: Abbott Public School, District 79, Howard County Line School, Banner Public School, and Cairo Public Schools before joining the teaching staff of the Grand Island Public Schools in 1960. She first taught fourth grade at Dodge Elementary for five years. She transferred to Walnut Junior High to teach seventh grade English and Social Studies from 1965-1987. Southard taught a total of 44 years.
In 1939, during her second year of teaching, she married William (Bill) Southard. The couple began working towards their teaching degrees by taking night classes, extension classes, and summer school for many years. Mrs. Southard received her Bachelor of Arts in Education in 1963. She continued with post-graduate education because she was always looking for a new teaching trend that would help her students. Southard received her lifetime teaching certificate in the 1980's. 
Southard was very active in all the communities in which she resided. She taught adult Sunday School and served in various church offices at First Baptist Church. She was an active member of the Eastern Star: Dorothy Chapter of Cairo. Also, she was an active member of Delta Kappa Gamma and the Rebekahs. Additionally, she volunteered at St. Francis Medical Center for 10 years. Southard is presently a member of Grand Island Area Retired School Personnel. 
After retiring from school, Southard became a world traveler. She travelled to Europe, Scandinavia, Mexico, Alaska and Canada. Her favorite trip was to Israel.
"With wit and grit she taught some of Walnut's toughest students, yet she had them reciting sonnets with smiles before they left her class." – colleague
"Students who were lucky enough to be in her class, were considered "her kids."  She not only taught them subject matter, she taught them character, kindness, and how to rise above adversity and succeed." – colleague